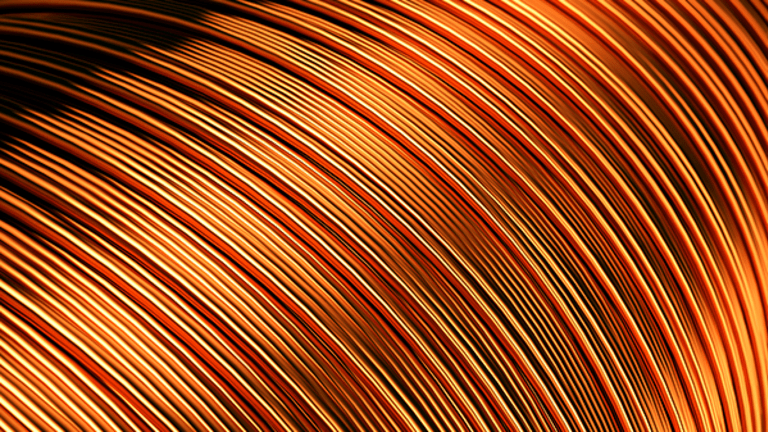 Bronzed President-Elect Trump Set to Boost Cooper Futures
With President-elect Trump calling for $500 billion in new national infrastructure investments, copper has shining potential.
Copper futures finished a record week for the sturdy metal, just after the U.S. presidential election, with December Comex prices settling at $2.50 per-pound last Friday, after rising as high as $2.73 per-pound earlier in the week.
In London Metal Exchange trading, copper rose 4% and crested at $5,625 per ton late last week, copper's highest levels since July 15, 2015.
Traders and analysts say the incoming Trump administration's expected infrastructure push is driving copper prices higher. Stronger demand in major country economies likes China is helping to spur copper prices along, as well.
"With copper likely to have its biggest up week ever, it appears that anticipated infrastructure spending in the U.S. is credible and will eventually have a substantial positive impact on corporate profitability," states Alan Bush, a commodity analyst at ADM Investor Services, in Chicago.
Others agree, adding that the China demand issue is very much in play.
"The markets are now looking at Trump's policies and seeing more growth around infrastructure, and in general," analyst Lachlan Shaw of UBS in Melbourne told CNBC last week.
"To the extent there was raising of trade barriers between the U.S. and China, I think it's more likely that China would stimulate domestically, a positive for construction and for metals," he adds.
That seems to be the case, as from October 24 the December Copper Futures have rallied from $2.09 a pound to a high of $2.73 on November 11, or plus-30.6% in 18 calendar days.
"The primary reason is that China has been a steady buyer, and the London warehouse inventory is extremely low," notes Victor Sperandeo, CEO at EAM partners, which developed the Trader Vic Index, a collection of futures contracts in commodities, currencies and U.S. interest rates. "Chile exports of copper were recently down - 6.3% in October, which is also a factor and led to a short squeeze."
Sperandeo says that President-elect Trump's victory speech reinforced his focus on infrastructure spending. "He has also stated that military spending needed to go up in a large way," he adds. "Copper would thereby be in higher demand while supplies are low. The result is normally an increase in price."
"This should continue," Sperandeo states. "How much depends on the specific details of the infrastructure and military spending, as well as whether China continues to be a buyer."
Copper prices are now at a 16-month high, and could be a natural jumping off point to at least one investment sector in a Trump administration, as transition officials imply that infrastructure is a "front and center" issue for the incoming administration.
"Copper prices could indeed be seeing a boost due to Trump's plan to increase infrastructure spending," offers John Sedunov, assistant professor of finance at Villanova School of Business. "Trump's plan signals the potential for increased demand for the raw material within the U.S., which leads to price increases. He seems to be serious about the plan to increase infrastructure investment, too, as he has listed it as a priority in his first 100 days plan."
What is less certain is whether President Trump will receive cooperation from Congress in getting this spending package passed," Sedunov says. "Mitch McConnell has already told the press he doesn't consider infrastructure a top priority, and President Obama had difficulty getting similar legislation passed earlier in his presidency."
"Should the political uncertainty find a resolution and the infrastructure package passes, copper prices could continue to increase in 2017," Sedunov adds.