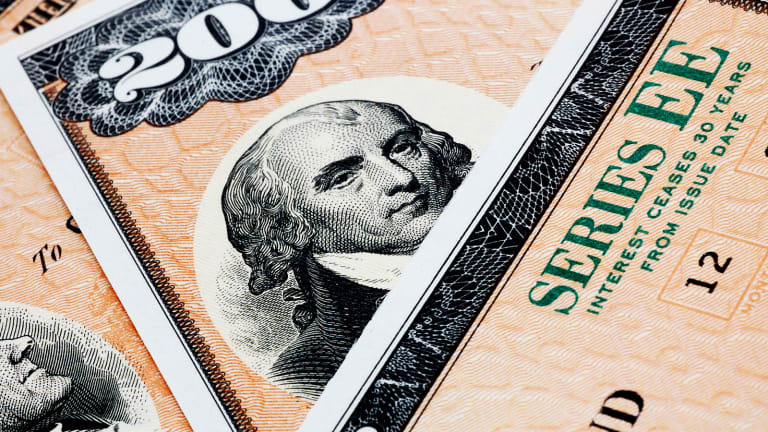 Bonds, Oil, Kodak, Nelson Peltz - 5 Things You Must Know Before the Market Opens
U.S. stock futures pull back sharply on Wednesday, amid a surge in global oil prices and a rise in government bond yields.
Here are five things you must know for Wednesday, Jan. 10:
1. -- Stocks Pull Back as Bond Yields Spike
U.S. stock futures pulled back sharply on Wednesday, Jan. 10, as investors stepped away from record highs on Wall Street amid a surge in global oil prices and a rise in government bond yields.
Bond markets finally could be signalling investor concern over slowly accelerating inflation after benchmark 10-year Treasury yields spiked to a near one-year high in overnight trading and Bill Gross, one of the world's most famous fund managers, warned of an oncoming bond bear market. 
U.S. bond yields, as well as the dollar index, have been adding to gains over the past three trading sessions amid a gradual re-pricing of inflation risk linked to a booming European economic recovery, ongoing underlying strength in the United States and increasingly positive data from China following that country's Communist Party Conference late last year.
Benchmark 10-year yields hit 2.597% overnight, the highest since March 20, 2017, while 2-year notes pushed higher into levels last seen during the peak of the global financial crisis to change hands at around 1.972%.
U.S. stocks rose to new highs on Tuesday, Jan. 9, with the financial sector gaining amid optimism ahead of the start of corporate earnings season.
The Dow Jones Industrial Average rose 102 points, or by 0.41%, and the S&P 500 rose 0.13%. The Nasdaq gained 0.09%. All three indexes scored fresh records.  
For Wednesday, the economic calendar in the U.S. includes Import and Export Prices for December at 8:30 a.m. ET, and Wholesale Trade for December at 10 a.m.
Supervalu Inc. (SVU)  reported third-quarter adjusted earnings of 61 cents a share, topping forecasts of 46 cents.
Earnings are also expected Wednesday from KB Home (KBH) - Get Report  and Lennar Corp. (LEN) - Get Report  . 
If you'd like to receive the free "5 Things You Must Know" newsletter, please register here.
2. -- Oil Trades at Highest Levels Since 2014
Oil was trading at the highest level since 2014 ahead of the U.S. crude inventories report, which will be released at 10:30 a.m. ET.
Brent crude, the global benchmark, rose 0.6% to $69.23 a barrel, while West Texas Intermediate crude, the U.S. benchmark, gained 0.97% to $63.57.
Global oil prices extended gains in both Asian and European trading after data from the American Petroleum Institute on Tuesday showed that domestic U.S. crude inventories fell by a much larger-than-expected 11.2 million barrels last week, and as OPEC members showed ongoing discipline on production cuts.
3. -- Toyota and Mazda Choose Alabama
Toyota Motor Corp. (TM) - Get Report and Mazda Motor Corp. (MZDAY) have chosen Alabama as the location for a new $1.6 billion auto plant, sources told Reuters.
The plant will employ up to 4,000 people and produce about 300,000 vehicles a year. It will be located in Huntsville.
A formal announcement by company and state officials is expected on Wednesday in Montgomery, sources briefed on the matter told Reuters.
Separately, Toyota announced Tuesday at the International Consumer Electronics Show in Las Vegas that it will begin integrating Amazon.com's (AMZN) - Get ReportAlexa voice assistant into some of its vehicles.
4. -- Kodak Soars as It Joins Cryptocurrency Craze
Shares of Eastman Kodak Co. (KODK) - Get Report were rising 50% in premarket trading on Wednesday following a jump of 119% in the previous session after the photo company said it would shift its focus toward blockchain technology and enter the world of initial coin offerings. 
Kodak said Tuesday it would launch its own form of cryptocurrency, KODAKCoin, that would "empower photographers and agencies to take greater control in image rights management" inside its existing KODAKOne platform.
5. -- Nelson Peltz Is Worried About Amazon
Activist investor Nelson Peltz of Trian Fund Management on Tuesday said he was worried about, among other things, Amazon and cryptocurrencies. 
"Until there is a real competitor to Amazon I am concerned and I think that at one point in time the government will step in and do something about it. I am concerned that they control prices," Peltz said in a wide-ranging conversation at a Reuters event in New York. "Amazon does disturb me, until there is a real competitor I am concerned." 
Peltz also said he was worried about cryptocurrencies, particularly now that Goldman Sachs Group Inc. (GS) - Get Report has decided to get into the business of trading digital currencies such as bitcoin. 
This story has been updated from 6:11 a.m. ET.
More of What's Trending on TheStreet: