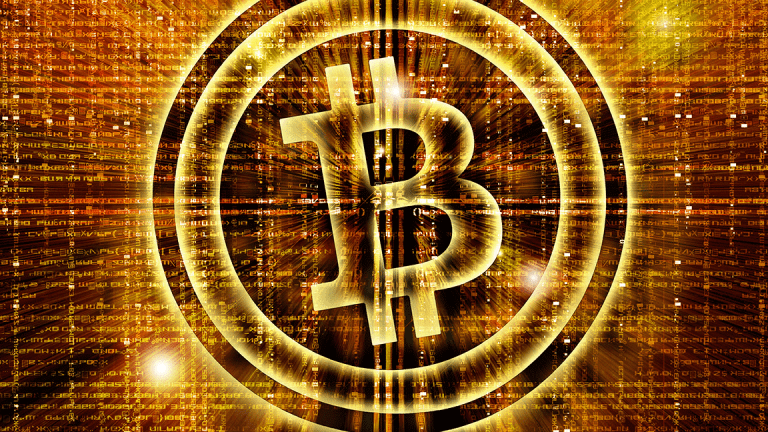 Bitcoin, U.S. Stock Futures Lower Ahead of Fed Meeting
Anticipated interest rate hike helps keep a damper on stock futures.
In extended-hours trading late Tuesday, the CBOE bitcoin futures contract for January was down $260, or 1.44%, to $17,760.00.
On the spot market, bitcoin was down 301 points, or 1.74% to 16,961, according to CoinDesk.
Read: Bitcoin rival Litecoin has rocketed 120% since bitcoin futures started trading
U.S. stock futures were mixed to lower overnight, while gold and crude oil futures rose ahead of Wednesday's anticipated short-term interest rate increase by the Federal Reserve's Open Market Committee.
Dow futures dipped 0.12% to 24,514; S&P futures were 0.19% lower at 2,662.75 and Nasdaq futures fell 0.14% to 6,394.25. Gold futures added 0.35% to 1,246 and crude oil futures were up 0.60% to 57.48.
Tuesday on Wall Street, the Dow and S&P 500 notched new record highs for the third consecutive day. All eyes were on the Federal Reserve, which kicked off its two-day policy meeting in Washington amid a backdrop of robust global growth and tepid inflation, a mix that has helped boost markets around the world to a series of record highs.
The Dow Jones Industrial Average rose 119 points, or 0.49%, to close at 24,505, a new record. The S&P 500 rose 0.16%, also finishing at a record high, while the Nasdaq slipped 0.19% after moving in and out of positive territory earlier.
More of What's Trending on TheStreet:
This article was written by a staff member of TheStreet.