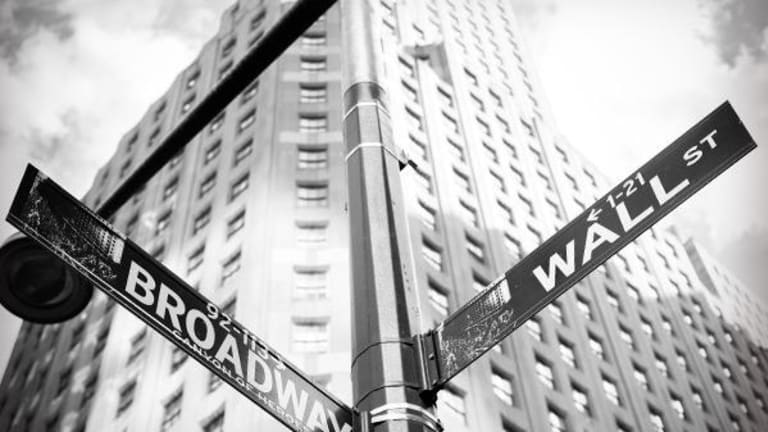 Publish date:
Barcelona, Gap - 5 Things You Must Know Before the Market Open
U.S. stock futures are lower on Friday.
U.S. stock futures are lower on Friday.
If you'd like to receive the free "5 Things" newsletter, please register here.
Here are five things you must know for Friday, Aug. 18:
1. -- A terror attack in Spain kept gains in U.S. stock futures to a minimum on Friday, Aug. 18. 
The S&P 500 and Dow Jones Industrial Average were little changed, while the Nasdaq made small moves higher. 
A stock selloff on Thursday, Aug. 17, sent benchmark indexes lower. A disappointing quarterly performance from Cisco Systems Inc. (CSCO) - Get Report  triggered losses in the tech sector and led to a triple-digit decline on the Dow Jones Industrial Average. 
All Dow components ended in the red on Thursday, while the benchmark index suffered its worst daily performance since May. 
2.-- A terrorist attack in Spain set European markets on edge on Friday. 
Police shot dead five suspected terrorists, hours after a van slammed into a crowd in Barcelona on Thursday afternoon. Police killed the five would-be attackers in Cambrils, south of Barcelona, who had been planning a separate related attack, according to Reuters. The planned attack involved explosive belts, though those have now been determined to be fake. 
On Thursday, a van ran into a crowd along the tourist-heavy Las Ramblas avenue. That attack killed 13 people and injuring more than 100 others. ISIS claimed credit for the incident. 
3. -- Gap Inc. (GPS) - Get Report moved higher in premarket trading Friday morning thanks to quarterly earnings more than double a year earlier. 
The casual clothing retailer earned 68 cents a share over its quarter ended July 29, far better than a 31 cents a share a year earlier and higher than estimates of 52 cents. 
Sales declined by 1.4% to $3.8 billion, but also exceeded estimates. Analysts anticipated $3.77 billion. 
The company's lower-priced Old Navy line, which has bolstered the stock in recent quarters, reported same-store sales increasing 5%. The Gap and Banana Republic brands' same-store sales fell 1% and 5%, respectively. It was an improvement on the same quarter a year earlier when Old Navy same-store sales came in flat, Gap fell 3%, and Banana Republic declined by 9%. 
All performed better than in 2016, when Old Navy same-store sales were flat, Gap's fell 3% and Banana Republic's fell 9%.
4. -- Estee Lauder Companies Inc. (EL) - Get Report and Deere & Co. (DE) - Get Report will report earnings before the bell Friday.
Retail earnings have dominated the tailend of the reporting season. Disappointing earnings from J.C. Penney (JCP) - Get Report , Advanced Auto Parts Inc. (AAP) - Get Report , and Coach Inc. (COH) have countered positive reports from Walmart Stores Inc. (WMT) - Get Report , Target Corp. (TGT) - Get Report , TJX Companies Inc. (TJX) - Get Report , and Home Depot Inc. (HD) - Get Report .
Around 92% of S&P 500 companies have reported earnings so far this season. Of those, 73.7% have exceeded earnings estimates, above the historical average of 64%, according to Thomson Reuters data. More than 68% have topped revenue consensus, also above an average of 59%.
Consumer discretionary and staples stocks have seen the slowest earnings growth, up 3.6% and 4.6%, respectively.
5. -- It's a quieter day on the economic calendar on Friday with just a preliminary reading on consumer sentiment for August out at 10 a.m. ET. The weekly read on U.S. drilling activity from Baker Hughes will be released as normal at 1 p.m. ET.
Don't miss these top stories on TheStreet:
Cocoa Prices Are Plunging. Here's What It Means to Hershey
These 10 Office Catch-Phrases Will Drive Your Coworkers Absolutely Insane