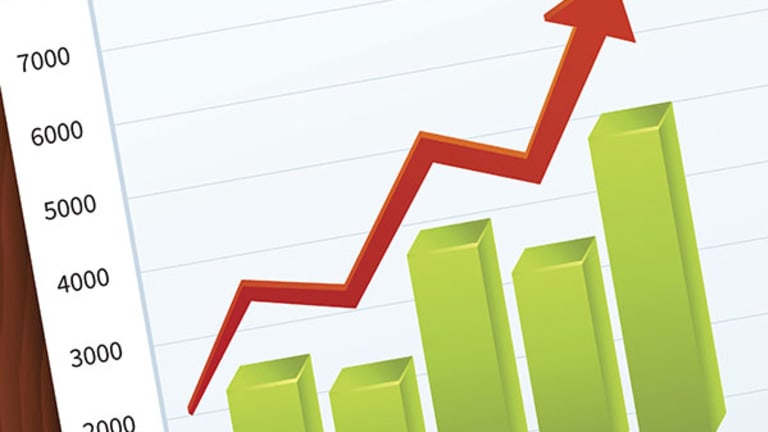 Asian Stock Markets Move Higher; Mining Gains Lift Australian Indices
Emerging market currencies including the rupee and the Malaysian ringgit slip further against the dollar.
Asian stock markets were predominantly in the green on Wednesday, taking their lead from the U.S., with miners once again among the main gainers.
U.S. indices had closed at record highs for the second consecutive day on Tuesday, with the Dow Jones Industrial Average trading above 19,000 for the first time during the session. On Wednesday U.S. futures moved higher, with Dow Jones futures up 0.07%, S&P 500 futures up 0.06% and Nasdaq 100 futures up 0.08%.
In Sydney the S&P/ASX 200 leaped 1.31% to close at 5,484.36. Fortescue Metals rose 2.9% to a five-year high as iron ore prices rose, while global mining leaders BHP Billiton (BHP) - Get BHP Group Ltd. Report and Rio Tinto (RIO) - Get Rio Tinto Plc Report were up 2.7% and 2.5%, respectively.
Japanese markets were closed on Wednesday for Labor Thanksgiving Day.
In Hong Kong the Hang Seng crept up 0.08% at 22,696.59. Banks, led by Bank of China, were the main gainers. Real estate company China Vanke was up 3.8% after news of more stake building by peer China Evergrande (EGRNF) .
On mainland China, indices were mixed. The CSI 300 composite index was recently up 0.13% at 3,473.88.
The FTSE Bursa Malaysia KCLI was down 0.21% after Malaysia's central bank kept the benchmark rate unchanged at 3%, as expected.
The dollar was up 0.48% against the Malaysian ringgit with one greenback buying M$4.4420.
It was also up 0.28% against the Indian rupee to Rs68.4450, close to the Rs68.845 low it reached in August 2013.
Analysts expect the Reserve Bank of India to intervene to support the Indian currency.
But the dollar slipped back 0.21% against the yen to ¥110.9100.
Brent crude gave up some of its recent gains, drifting down 0.31% to $48.97 a barrel.
Spot gold rose 0.14% to $1,214.02 an ounce.