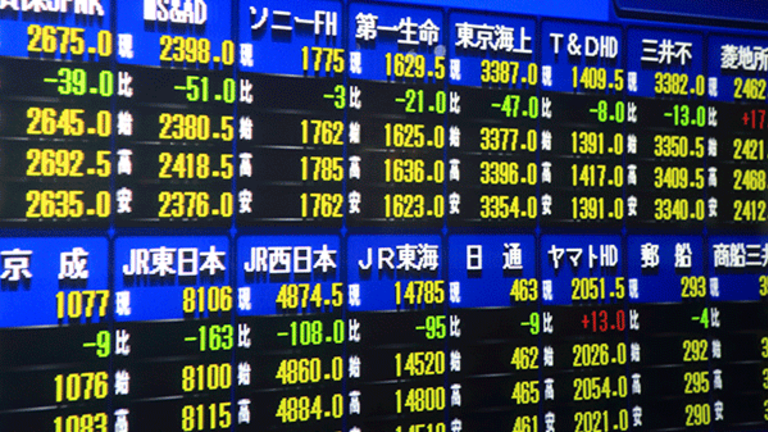 Japanese shares closed up on Wednesday, after a day of limited trading, as investors waited for hints on the future of U.S. interest rates from Federal reserve chair Janet Yellen's Jackson Hole speech. The dollar held up above ¥100, helping to keep the mood among export-focused Nikkei 225 companies positive.
Oil prices lost much of Tuesday's gain, as Asia took note of China's order to factories to reduce activity ahead of the Group of 20 summit early next month. Reduced output should cut some of the smog that hangs over the country's industrial cities and might even offer a glimpse of blue skies as the world's leaders converge on the city of Hangzhou.
Brent Crude was recently down 1.44% at $49.24 a barrel and West Texas Intermediate Crude was off 1.75% at $47.26.
There was plenty of action in Australia. National airline Qantas (QUBSF) (QABSY) soared as much as 5.3% early in the day but then started a gentle descent to close up 1.47% on the day at A$3.45 ($2.62), after announcing a record profit and resuming dividend payment for the first time since 2009. It also announced a share buyback.
Qube (QBBHY) , the Australian logistics company acquiring (recently delisted) ports and rail operator Asciano (AIOYY)  at the head of a consortium for A$9 billion ($6.8 billion), missed analysts' estimates on net income and saw its shares fall 0.75% to A$2.65.
Retail conglomerate Wesfarmers (WFAFF) (WFAFY) saw full year net profits slump to A$407 for FY 2016, an 83.3% drop compared with the year to June 2015. Low commodity prices affected Wesfarmers' resources business, prompting management to say it will review strategic options for coal. The company's supermarket business has been suffering from the entry of German discounter Aldi into the Australian market and competition in the sector has been tough. But the hardware business, which recently expanded with the £340 million ($448 million) acquisition of U.K. home improvement retailer Homebase has been growing strongly.
Meanwhile, Australian Bureau of Statistics figures show construction activity fell more sharply in the second quarter than economists had predicted. Output contracted 3.7% compared with the three months to March, largely as a product of the slowdown in the mining industry. Economists had predicted a decline of 2%.
In Tokyo, the Nikkei 225 finished the day up 0.61% at 16,597, while the Topix index of Japan's 500 largest companies closed up 0.71% at 1,306.71. Hong Kong's Hang Seng was down 0.78% at 22,819 in late afternoon trading and in China the combined Shenzhen and Shanghai CSI 300 index closed down 3,329.86.
On the futures market, the Dow Jones mini futures was recently off 0.12%.