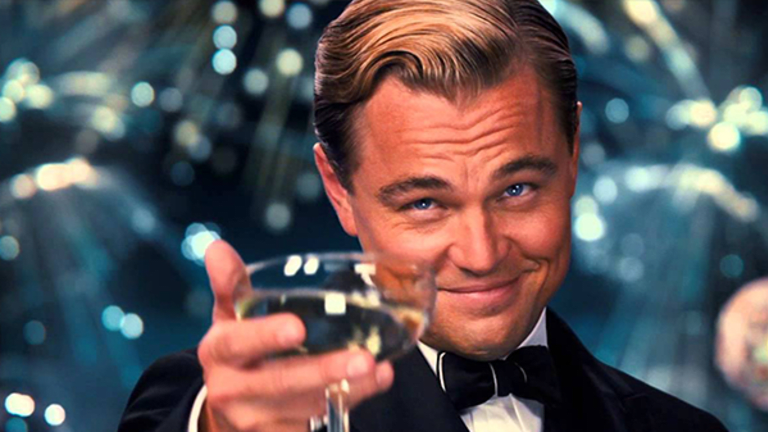 A Week of Records Comes to a Close; Here's Where Wall Street Stands
Wall Street records and a bunch of earnings. Here's what you need to know.
Wall Street records and a bunch of earnings. Here's what you need to know.
Where Markets Ended
Wall Street ended the week lower, though within range of all-time highs set in the past couple of days. 
The Dow Jones Industrial Average ended at a record of 21,640.7 on Wednesday, July 19, and ended Friday within a 100-point range of that level. The blue-chip index was lower for the week, though, ending down 0.27% in its first decline in three weeks. 
The Nasdaq had a stellar week, ending at records for three days in a row from Tuesday, July 18, to Thursday, July 20. The tech-heavy index was up 1.19% for the week, its third increase in a row. 
The S&P 500 ended the week having risen to records in two of the past five days. The index was up 0.54% since Monday, July 17. 
"Corporate earnings have been in the midst of the rally," Jim Davis, senior vice president with U.S. Bank Wealth Management, told TheStreet. "Earnings reports for the second quarter have generally been viewed as positive and beating expectations. This has been reassuring to investors and helps to support the lofty valuations in the market."
Disappointing Outlook for GE
Dow component General Electric slumped on Friday after CEO Jeffrey Immelt issued a weak outlook. In his final earnings conference call before stepping down as CEO, Immelt said GE's performance in its oil and gas businesses would be "lower than previously anticipated" as growth in the market improves at a slower pace. Immelt said the company would likely see full-year earnings toward the bottom of its previous range of $1.60 to $1.70 a share.
The industrials leader reported higher profit than Wall Street expected in its recent quarter. Cash from industrial operations climbed $3.1 billion from a gloomy start to the year. Profit of 28 cents a share in the three months through June topped the 25-cent average estimate from analysts surveyed by FactSet.
Total revenue of $29.6 billion, higher than estimates, still dropped 12% from a year earlier as locomotive sales slid amid falling railroad deliveries for U.S. shale drilling. Revenue from oil and gas equipment dropped 3% to $3.1 billion as oil prices at less than half a 2014 peak continued to curb demand from producers.
GE is a holding in Jim Cramer's Action Alerts PLUS Charitable Trust Portfolio. Want to be alerted before Cramer buys or sells GE? Learn more now.
Tech Downloads Second-Quarter Reports
It was a week of mixed earnings for the tech sector. Dow component International Business Machines Corp. (IBM) - Get International Business Machines Corporation Reportposted its 21st straight quarter of year-on-year sales declines. IBM's increasingly important cloud platforms segment saw its revenue slump 5.1% year over year. Revenue for its legacy systems business dropped 10.4%. Earnings did beat estimates, though, with adjusted profit of $2.97 a share topping $2.74 consensus.
Microsoft Corp. (MSFT) - Get Microsoft Corporation Reporttopped estimates on its top and bottom lines for its fiscal fourth quarter. Adjusted earnings in the quarter were 98 cents a share, which included a gain of 23 cents a share from the write-down of Microsoft's money-losing Windows Phone business. Revenue rose 13% from a year earlier to $24.7 billion, higher than Wall Street projections of $24.3 billion.
The company's Intelligent Cloud unit, which contains its Azure cloud platform and Windows Server product, saw sales jump 11% to $7.4 billion, beating consensus estimates of $7.3 billion. Microsoft doesn't break out results for its Azure cloud platform but noted that revenue at Azure increased 97% year over year in the quarter.
Netflix Inc. (NFLX) - Get Netflix, Inc. Report reported better-than-expected subscriber additions in its recent quarter. Netflix reported second-quarter revenue of $2.79 billion, an increase of 32%, and earnings of 15 cents a share. Revenue was slightly above a $2.76 billion consensus, while earnings missed estimates by a penny.
Netflix reported 1.07 million U.S. streaming subscriber net adds and 4.14 million international net adds, respectively smashing guidance for 600,000 and 2.6 million net adds. With U.S. subs standing at 51.92 million and international subs at 52 million at quarter's end, a majority of Netflix's streaming users reside outside the U.S. for the first time.
eBay Inc. (EBAY) - Get eBay Inc. Report  posted a quarterly performance that met estimates, but did not beat them. Adjusted earnings rose to 45 cents from 43 cents a share in the year-ago quarter. Revenue increased 4.5% to $2.33 billion, matching consensus. The online auction site anticipates adjusted third-quarter earnings of 46 cents to 48 cents a share, meeting estimates on the high-end.
Qualcomm Inc. (QCOM) - Get Qualcomm Inc Report issued a downbeat forecast for its fiscal fourth quarter, largely because of its ongoing legal dispute with Apple Inc. (AAPL) - Get Apple Inc. Report . For the fourth quarter, Qualcomm said it expects to report sales of between $5.4 billion and $6.2 billion, compared to Wall Street's projected $5.5 billion. Qualcomm forecast GAAP earnings of between 55 cents and 65 cents a share.
Qualcomm's licensing business continues to be impacted by its legal battle with Apple. The QTL licensing segment saw its sales fall quarter over quarter to $1.17 billion, which was below analysts' estimates of $1.47 billion.
Qualcomm has been ensnared in a legal dispute with Apple since January, when the tech giant sued the chipmaker for $1 billion, claiming that it collected royalties for technologies it wasn't involved with, including Touch ID and cameras. Apple has said it will withhold future royalty payments until the dispute is resolved, forcing Qualcomm to slash its revenue forecast for the third quarter.
The company said its guidance assumes no royalty payments on 3G/4G device sales from either Apple or another unnamed major licensee it is at odds with.
Apple is a holding in Jim Cramer's Action Alerts PLUS Charitable Trust Portfolio. Want to be alerted before Cramer buys or sells AAPL? Learn more now.
A Cautious European Central Bank
The European Central Bank opted to leave interest rates unchanged at its Thursday meeting, meeting economists' expectations. The central bank also repeated that it would continue to buy 60 billion euros in government bonds through to December or longer "if necessary."
ECB President Mario Draghi was vague on when the central bank could change its quantitative-easing plans. At a press conference following the meeting, Draghi said the ECB has to "look at the path of inflation" to ascertain whether it is moving toward the central bank's target. Draghi also said the ECB would discuss changes to monetary policy in "autumn."
"This is a well-choreographed attempt by Mr. Draghi to make sure that financial markets don't get ahead of themselves after his more hawkish comments of late," said Aberdeen Asset Management senior investment manager Patrick O'Donnell. "We probably won't hear anything significant out of the ECB until September, which is plenty of time for investors to digest Mr Draghi's caveat laden hawkishness."
Gridlock in Washington
Roadblocks in Washington, D.C. have become more apparent following the Senate GOP's inability to pass healthcare reform. Senate Republicans' efforts to repeal and replace Obamacare collapsed on Tuesday after Senate Majority Leader Mitch McConnell failed to whip up enough support. The Republicans' inability to pass healthcare reform, a widely touted promise on the campaign trail, raises doubts over other agenda items, including tax reform.
McConnell and his colleagues will push for a vote on a possible repeal of the Affordable Care Act as early as next week. McConnell needs 50 of the 52 GOP senators to vote "yes" on any bill.