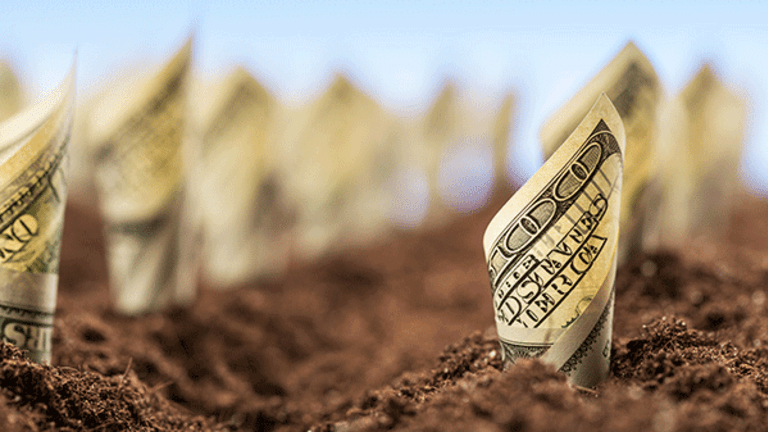 Publish date:
5 Things You Must Know Before the Market Opens Tuesday
U.S. stock futures are higher Monday as oil prices rebound and investors focus more on events in Washington than on Wall Street.
U.S. stock futures are higher Monday as oil prices rebound and investors focus more on events in Washington than on Wall Street.
Updated to include earnings from General Mills: 
If you'd like to receive "5 Things" in your email inbox every morning, please register for TheStreet Alerts and follow me.
Here are five things you must know for Tuesday, March 21:
4. -- Homebuilder Lennar (LEN) - Get Report  reported reported first-quarter profit of 56 cents a share, a penny above analysts' estimates. Revenue for the quarter was $2.3 billion; analysts expected $2.19 billion.
1. -- U.S. stock futures were higher Monday as oil prices rebounded and investors focused more on events in Washington than on Wall Street.
Donald Trump, at a rally Monday night in Louisville, Ky.,  marshaled support for the repeal of the Affordable Care Act, two days before the House plans a vote on the bill. 
"This is our long-awaited chance to finally get rid of Obamacare," Trump said of repealing former President Barack Obama's landmark law, a GOP goal since its 2010 enactment. "We're going to do it."
On Capitol Hill earlier Monday, FBI director James Comey confirmed that the intelligence agency was investigating the Russian government's involvement in the election and also said it would look into ties with the Trump campaign. Comey also refuted Trump's claims that Obama had wiretapped him, noting that he had "no information that supports (Trump's) tweets."
Meanwhile, the second day of confirmation hearings for Neil Gorsuch to serve as the nation's 113th Supreme Court justice will be getting underway Tuesday morning.
Oil prices in the U.S. early Tuesday gained 0.8% to $48.60 a barrel after tumbling more than 1% on Monday. 
The economic calendar in the U.S. on Tuesday includes the fourth-quarter Current Account Deficit at 8:30 a.m. EDT.
Following their decision last week to raise interest rates, a number of Federal Reserve officials will be making the rounds on Tuesday: Kansas City Federal Reserve Bank President Esther George will speak on the U.S. economy and the Fed at a Women in Housing and Finance event in Washington at 12 p.m.; Cleveland Fed President Loretta Mester is scheduled to speak at the University of Richmond in Richmond, Va., at 6 p.m.; and Boston Fed President Eric Rosengren will address the 12th Asia-Pacific High Level Meeting on Banking Supervision in Bali, Indonesia, at 9:45 p.m.
2. -- Conservative House Republicans said Monday night they have enough votes to block the GOP's legislation to dismantle the Affordable Care Act, as House leaders proposed changes to the bill in a late effort to draw support, The Wall Street Journal reported.
Rep. Mark Meadows (R., N.C.), chairman of the House Freedom Caucus, a group of conservative lawmakers, said more than 21 members opposed the bill, enough to block passage should House leaders hold the vote as expected on Thursday and all Democrats hold firm in opposing the legislation, according to the Journal.
By sticking together, the group, which has 30 to 40 members, could force House leaders to alter the bill further to suit conservatives who believe it doesn't go far enough to repeal elements of the Affordable Care Act.
Meadow's vote count couldn't be verified, the Journal noted, but additions to the bill unveiled by House leaders on Monday suggested they were still working to round up votes to ensure passage.
Donald Trump has an appearance scheduled for Tuesday morning at the weekly, closed-door meeting of House Republicans, as he ramps up the lobbying effort to get the repeal of Obamacare passed.
3. -- Akzo Nobel (AKZOY) hit a record high Tuesday after reports suggested PPG Industries (PPG) - Get Report could make a renewed bid for the Dutch chemicals group. 
The stock surged more than 5% and changed hands at a record high €79 immediately after the opening bell in Amsterdam before paring gains to trade about 4.1% higher. The gains Tuesday extended the stock's rise since PPG's first approach on March 9 to just more than 20%.
Bloomberg reported that PPG is prepared to make a second approach for Akzo Nobel after its $22.1 billion offer was rejected in favor of strategic alternatives, including Akzo Nobel's sale of its Specialty Chemicals business, which had €4.8 billion in sales last year.
Exact details of the new proposal couldn't immediately be learned, according to Bloomberg. Akzo Nobel rebuffed PPG's unsolicited takeover approach earlier in March, saying the offer -- worth 83 euros a share at the end of February -- substantially undervalued the company.
PPG said at the time it would carefully evaluate its position, calling the original offer an "attractive and comprehensive proposal."
General Mills (GIS) - Get Report posted fiscal third-quarter adjusted profit of 72 cents a share, topping analysts forecasts of 71 cents. Revenue declined 5.2% to $3.79 billion and came in below estimates of $3.82 billion.
The company said it expects fiscal 2017 adjusted earnings per share to increase 5% to 7% from $2.92 a share a year earlier.
Earnings are also expected Tuesday from FedEx (FDX) - Get Report and Nike (NKE) - Get Report .

5. -- Walmart (WMT) - Get Reportplansto launch its first investment arm to expand its e-commerce business in partnership with retail start-ups, venture capitalists and entrepreneurs, Reuters reported.
The plan is being led by Marc Lore, the retail giant's e-commerce chief, who joined Walmart from retail upstart Jet.com, which it acquired for more than $3 billion in August.
The venture, called Store No. 8, will work with startups that specialize in areas that include robotics, virtual and augmented reality, machine learning and artificial intelligence, Lore said at Shoptalk, a retail conference in New York, Reuters reported. It will be based in California's Silicon Valley, he added.
Walmart will keep the startups separate from the broader organization so that they won't affect the retailer's bottom line in the near term, Seth Beal, senior vice-president, incubation and strategic partnerships, told Reuters in an interview.