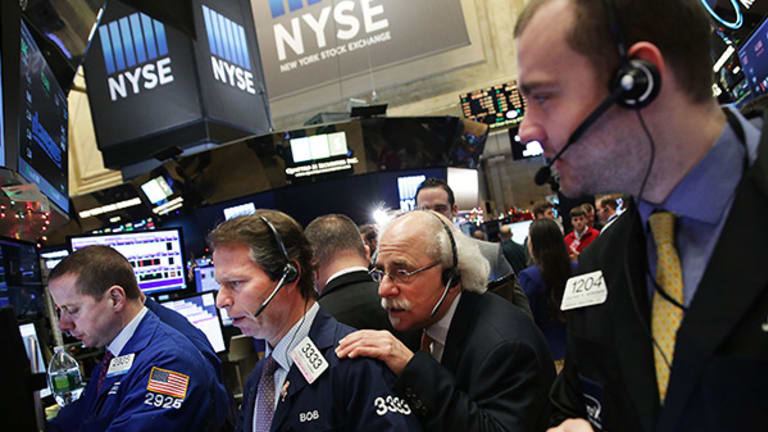 5 Things You Must Know Before the Market Opens Tuesday
U.S. stock futures were not moving much as Tesla receives an investment from Panasonic; a strong dollar could disrupt U.S. manufacturing.
Updated from 6:11 a.m.
Here are five things you must know for Tuesday, Dec. 27:
1. -- U.S. stock futures were higher but not moving much after a holiday break in trading. This short trading week is expected to be a quiet one in the markets.
European shares were tipping slightly higher as the DAX, Cac 40 and FTSE 100 all were trading for minor gains. Asian stocks were mixed, as the Nikkei edged higher but the Hang Seng and Shanghai indices sank.
Markets were closed on Monday for the Christmas holiday.
The Dow Jones Industrial Average on Friday rose by 0.07% to 19,933.81, less than 70 points from 20,000, a milestone level that the index has been nearing in the past week.
The S&P 500 increased by 0.13% to 2263.79 on Friday, and the Nasdaq added 0.28% to 5462.69.
The economic calendar in the U.S. on Tuesday includes the S&P Corelogic Case-Shiller Home Price Index at 9 a.m., consumer confidence numbers at 10 a.m., the Richmond Federal Reserve Manufacturing Index at 10 a.m., and the Dallas Fed Manufacturing Index at 10:30 a.m.
Oil prices were edging slightly higher to $53.26 a barrel for February Nymex light, sweet crude futures. The oil market was closed on Monday for the holiday. The market is anticipating higher oil prices as OPEC has struck a deal to limit production.
2. -- Panasonic plans to invest inTesla (TSLA) - Get Report manufacturing, the companies said Tuesday. Panasonic will put 30 billion yen ($256 million) into a Tesla plant in Buffalo, New York. The partnership will produce photovoltaic cells. 
Tesla is already working with Panasonic to make batteries for its new Model 3 car as well as prior models of its electric cars.
In premarket trading, Tesla stock was rising by 0.3%.
3. -- Monte dei Paschi di Siena, Italy's oldest bank, may need a bailout of up to €8.8 billion ($9.2 billion) in additional capital, according to the European Central Bank. Monte dei Paschi's liquidity and prospects fell this month after a potential deal for the bank's future crumbled. For now, the ECB still sees the bank as solvent, however. 
The Italian government has said it will put up to €20 billion into supporting the bank, which is laden with bad debts.
4. -- Over the holiday, social media photo-sharing site Snap, which operates the popular Snapchat app, was reported to have acquired augmented reality site Cimagine Media for up to $40 million. Snap has been on an acquisition streak in 2016.
The acquisition could help Snapchat expand its image processing technology in real time.
Snap's IPO is one of the most eagerly hoped-for debuts for markets in 2017. The company, which is privately held, has been estimate to be worth $25 billion.
5. -- U.S. manufacturing is expected to get a boost from the new Trump administration, which has promised trade barriers to protect U.S. producers of goods. But the very strong U.S. dollar may undermine that effort, according to a report from The Wall Street Journal.
The dollar is at 14-year highs as the Federal Reserve looks set to continue boosting interest rates in 2017.
However, U.S. companies that hope to sell goods overseas would face difficulty if a strong dollar means their products are too costly. A strong dollar also makes imports relatively cheaper, potentially hurting U.S. companies at home. Lower prices on imported goods could be good for consumers, though.