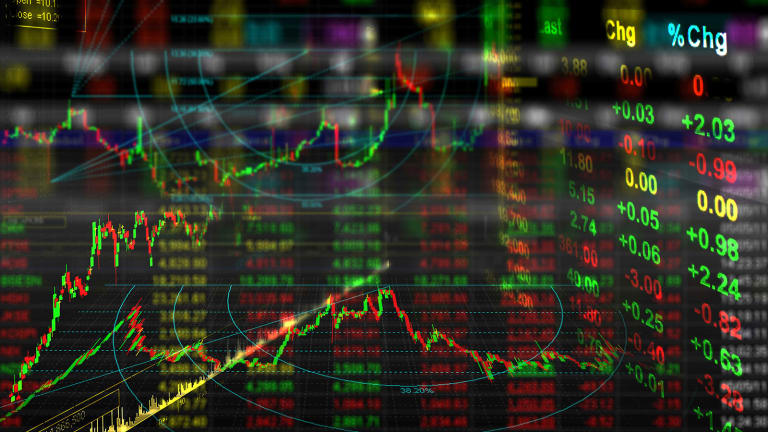 5 Things You Must Know Before the Market Opens Monday
U.S. stock futures point lower and European stocks decline; Carl Icahn buys more Herbalife shares; FDA issues emergency use authorization for Roche Zika test.
Updated from 5:56 a.m. EDT.
If you'd like to receive "5 Things" in your email inbox every morning, please register for TheStreet Alerts and follow me.
Here are five things you must know for Monday, Aug. 29:
1. -- U.S. stock futures on Monday traded flat and European stocks declined after Federal Reserve officials, including Chair Janet Yellen, made a case for an increase in interest rates, perhaps as early as September.
Yellen, in a speech on Friday, said the U.S. economy has strengthened to the point where another rate hike will soon be warranted, while Vice Chairman Stanley Fischer raised the possibility of an interest rate hike next month.
Asian shares also followed the rest of the globe lower, but Japan's Nikkei 225 bucked the trend rising 2.3% on prospects for a strong dollar. 
Personal income in the U.S. rose 0.4% in July, matching estimates. Consumer spending gained 0.3%, also in-line with estimates.
Stocks on Friday closed mixed following Yellen's comments at the Economic Policy Symposium in Jackson Hole, Wyo.
2. -- Billionaire activist Carl Icahn late Friday reported that he had acquired 2.3 million additional shares of Herbalife (HLF) - Get Herbalife Nutrition Ltd. Report , in a move that came with a statement disputing claims made earlier in the day by rival Bill Ackman that he was seeking to liquidate his stake in the nutritional supplements company. 
"It amazes me that a guy who hasn't any knowledge of my internal investment thinking believes he is in a position to go on television to tell the world what I am thinking," Icahn wrote in a statement. "Amazing! He has no right to do so, and even worse, I'm sure his unsubstantiated comments, especially about Herbalife, have cost investors a great deal of money over the past few years."
Icahn's comments and investment came after Herbalife shares initially dropped by more than 7% early Friday after Ackman, an embattled activist investor, said he believes Icahn was looking to sell some or all of his 18% stake in the nutritional supplements distributor.
Herbalife shares finished Friday's session down 2.3% but were up 2.7% in premarket trading on Monday.
3. -- Roche (RHHBY)  , the Swiss drugmaker, said Monday the Food and Drug Administration issued an Emergency Use Authorization for its Zika rRT-PCR Test, a test for the Zika virus that has been associated with microcephaly, a birth defect.
"The LightMix Zika test is an easy-to-use molecular diagnostic test that enables health care professionals to quickly detect the virus," Uwe Oberlaender, head of Roche Molecular Diagnostics, said in a press release on Monday.
4. -- Carlyle (CG) - Get Carlyle Group L.P. Report is weighing whether to withdraw from its hedge fund activities, the Financial Times reported, as the private-equity group struggles with its offerings and as one of its remaining vehicles has shrunk by almost 90% in two years.
One of the hedge funds majority owned by Carlyle -- Emerging Sovereign Group -- told investors this month that Carlyle was selling its stake back to ESG's partners. Assets in another Carlyle hedge fund, Claren Road, have fallen to less than $1 billion from $8.5 billion two years ago, the FT said.
Another Carlyle hedge fund, Vermillion, was reconfigured last year. In February, Carlyle shut its fund of funds business, Diversified Global Asset Management, the FT noted.
5. --  The union representing most Canadian autoworkers said on Sunday it voted for a strike mandate.
Unifor, which represents more than 20,000 autoworkers, is pushing General Motors (GM) - Get General Motors Company (GM) Report , Fiat Chrysler Automobiles (FCAU) - Get Fiat Chrysler Automobiles N.V. Report and Ford (F) - Get Ford Motor Company Report  to invest further in the province of Ontario, home to nearly all of Canada's auto industry, in talks that began this month, Reuters reported.
Members voted close to 100% in favor of granting Unifor a mandate to strike, the union said, which means that workers can walk off the job if the parties can't reach an agreement. The union's current four-year contract with automakers expires on Sept. 19, according to Reuters.