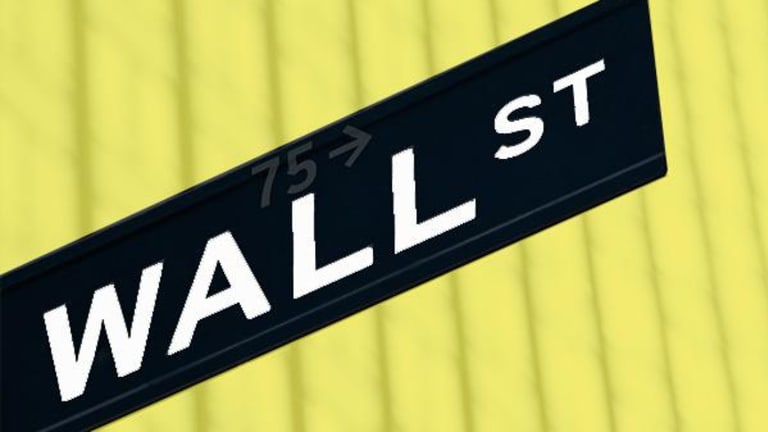 5 Things You Must Know Before the Market Opens Friday
U.S. stock futures and global shares are higher as improvement in the U.S. jobs market boosts sentiment.Oil prices tumble after the U.S. pulls out of Paris climate accord.
Updated from 5:59 a.m. EDT
If you'd like to receive the free "5 Things" newsletter, please register here.
Here are five things you must know for Friday, June 2:
1. -- U.S. stock futures on Friday were higher and global shares rose as improvement in the U.S. jobs market boosted sentiment.
The three major U.S. indexes sealed new record highs on Thursday after the ADP National Employment report for May breezed past expectations. The U.S. economy added 253,000 private payroll jobs in May, much higher than Wall Street targets of 181,000. The ADP number boosted confidence that the official U.S. jobs report for May -- to be released at 8:30 a.m. EDT on Friday -- would be strong. Economists surveyed by FactSet expect the U.S. to have added 176,000 jobs in May, with the unemployment rate holding steady at 4.4%. Hourly earnings are anticipated to have risen 0.2% in May.
The economic calendar in the U.S. on Friday also includes International Trade for April at 8:30 a.m., and the weekly Baker Hughes Rig Count at 1 p.m.
Earnings are expected Friday from  Hovnanian Enterprises (HOV) - Get Hovnanian Enterprises, Inc. Class A Report .
Crude oil prices tumbled on Friday on concerns that Donald Trump's decision to leave the Paris accord on climate change could spark increased drilling and production rates from American oil companies. 
West Texas Intermediate crude futures for July delivery fell 2.5% to $46.14 a barrel, while July contracts for Brent crude, the global benchmark, declined 2.3% to $49.46 a barrel.
"Today we are jump-starting Alaska energy and putting US on track for American Energy Dominance. This order makes #Alaska open for business!," said U.S. Interior Secretary Ryan Zinke on his verified Twitter account after signing an order that could potentially increase oil drilling on the coastal region of the Alaskan National Wildlife Refuge, known as "1002 area," and the National Petroleum Reserve-Alaska, the largest federally controlled block of land in the United States.
2. -- The U.S. will withdraw from the Paris climate agreement, Donald Trump confirmed on Thursday, despite a broad push from American companies, business leaders, politicians and even many in the president's own inner circle to remain part of the accord.  
"In order to fulfill my solemn duty to protect America and its citizens, the United States will withdraw from the Paris climate accord," Trump said while speaking at the White House on Thursday. He said he will begin negotiations to re-enter the agreement or reach a new one that he deems "fair" to the United States. 
"The Paris Accord is a BAD deal for Americans, and the President's action today is keeping his campaign promise to put American workers first," talking points distributed by the White House ahead of the announcement said. "The Accord was negotiated poorly by the Obama Administration and signed out of desperation."
Former President Barack Obama, in a statement released as Trump spoke, heralded the Paris accord as the "first-ever global agreement to set the world on a low-carbon course and protect the world we leave to our children." He struck a hopeful tone while lamenting Trump's decision. "Even in the absence of American leadership; even as this Administration joins a small handful of nations that reject the future; I'm confident that our states, cities, and businesses will step up and do even more to lead the way," he said.
Elon Musk, CEO of Tesla (TSLA) - Get Tesla Inc Report , and  Walt Disney (DIS) - Get Walt Disney Company Report  CEO Bob Iger both indicated they would leave the president's advisory councils on climate change and the environment following the White House's withdrawal from the accord.
3. --  Spotify said on Friday it has no immediate plans for a stock market listing, although a source familiar with the matter told Reuters the music streaming service could still be listed within a year.
Reuters reported last month that Spotify would be the first major company to carry out a direct listing on the New York Stock Exchange later this year or in early 2018.
Spotify co-founder Martin Lorentzon told Swedish radio on Friday there were no plans for a listing, but the source told Reuters that "the implication is that it would be within 12 months from now."
In a statement on Friday, Spotify said a stock market listing was still an option, but it had not "confirmed any definitive plans to go public," Reuters reported.
4. -- Lululemon Athletica (LULU) - Get Lululemon Athletica Inc Reportcredited its digital push with bringing better results in its fiscal first quarter. 
"There was really no digital culture and no digital mindset at this company," said CEO Laurent Potdevin during an earnings call on Thursday evening. "We've done that over the last two years to bring the brand to life digitally in a powerful new way. How we are linking social, PR and mobile has had an impact. That brings all the digital marketing, all visual merchandising, truly have to a guest-centric experience."
The company reported a first-quarter profit of 23 cents a share, including restructuring costs of $17.7 million from its plan to close 40 of its 55 Ivivva stores, which sell activewear for girls. Excluding the restructuring costs, earnings were 32 cents a share, exceeding analysts' forecasts.
The stock rose 15% in premarket trading on Friday.
5. -- Friday is National Doughnut Day and to mark the holiday, celebrated as a day to remember Salvation Army volunteers who made doughnuts for soldiers on the front lines during World War I and World War II, a number of stores across the country, like Dunkin' Donuts (DNKN) - Get Dunkin' Brands Group, Inc. Report and Krispy Kreme will be offering freebies.
National Doughnut Day is the first Friday of every June.
Read More Trending Articles:
16 Stocks to Own as the U.S. Economy's Expansion Turns 8 Years Old