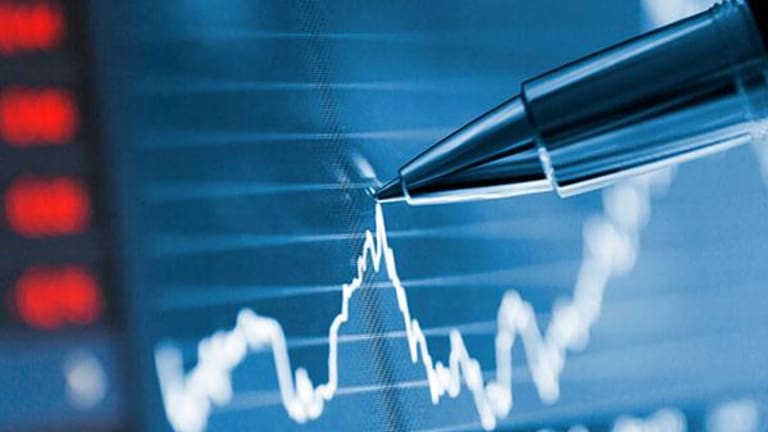 5 Things You Must Know Before the Market Opens Friday
Wall Street will look to comments from Fed Chair Janet Yellen on interest rates; futures are higher; Carl Icahn recently discussed selling his stake in Herbalife, a report says.
If you'd like to receive "5 Things" in your email inbox every morning, please register for TheStreet Alerts and follow me.
Here are five things you must know for Friday, Aug. 26:
1. -- Wall Street on Friday will look to Jackson Hole, Wyo., where investors are most eager to hear from Federal Reserve Chair Janet Yellen and perhaps hints from her regarding the next interest rate hike.
Yellen's comments at the central bank retreat, scheduled for 10 a.m. EDT, follow minutes from the Fed's last meeting on July 26-27 that indicated officials were divided on raising interest rates. While officials believed the strength of the U.S. economy could soon warrant an interest rate hike, there were no indications when they likely would lift rates.
U.S. stock futures were rising ahead of Yellen's speech while European stocks traded flat to lower and Asian shares ended the session mixed.
The economic calendar in the U.S. Friday includes the second estimate of second-quarter GDP at 8:30 a.m. EDT, International Trade in Goods in July at 8:30 a.m., and the University of Michigan (final) Sentiment Index for August at 10 a.m.
2. -- Carl Icahn recently discussed selling his stake in Herbalife (HLF) - Get Free Report to a group including the company's arch-nemesis William Ackman, The Wall Street Journal reported.
Investment bank Jefferies Group has been seeking over the past month to find buyers for Icahn's 18% stake, which is worth roughly $1 billion, people familiar with the matter told the Journal. The status of the talks and which other investors may be involved wasn't clear and Icahn may sell nothing in the end, the Journal noted.
Ackman has called Herbalife a pyramid scheme, an allegation the company denies.
The latest development is especially surprising, the Journal noted, given that just a month ago Icahn expressed renewed confidence in Herbalife, which in settling a Federal Trade Commission probe announced he was allowed to boost his stake to just below 35%.
3. -- Shares of GameStop (GME) - Get Free Report tumbled almost 8% in after-hours trading on Thursday after reporting weaker-than-expected comparable-store sales for the second quarter.
The video game retailer said that same-store sales fell 10.6%, while analysts were anticipating a decline of between 4% and 7%. 
Revenue for the second quarter also missed estimates. Sales fell 7.4% to $1.63 billion, below analysts' projections of $1.72 billion.
Video-game sales were hurt by a lack of new titles, while hardware sales fell on "new information being released about upcoming new consoles," the company said in statement. 
GameStop reported in-line earnings of 27 cents a share for the quarter.
4. -- Express Scripts' (ESRX) chief medical officer, Steve Miller, said that Mylan  (MYL) - Get Free Report CEO Heather Bresch's contention that the so-called middlemen are responsible for higher drug prices, including the EpiPen, couldn't be "farther from the truth."
Mylan has come under fire over the $600 price for the EpiPen, the potentially life-saving treatment for sufferers of certain allergies, and the controversy extended to pharmacy benefits managers like Express Scripts. Shares of Express Scripts declined 6% on Thursday.
Miller told CNBC that his company would love to see lower drug prices.
"If she wants to lower the price she can lower the price today," Miller said in an interview.
"We'd pass the savings that we take from the marketplace back to our plans," Miller told CNBC.
5. --  Amazon.com (AMZN) - Get Free Report , which opened its first physical bookstore in Seattle last fall, now aims to build at least three more.
Amazon spokeswoman Deborah Bass told the Financial Times the company planned to open bookstores in Chicago, San Diego and Portland, with the Chicago location set to open next year.
Investing in physical stores marks an about-turn from Amazon's focus on online retail, the FT noted, and could pave the way for other types of physical stores.