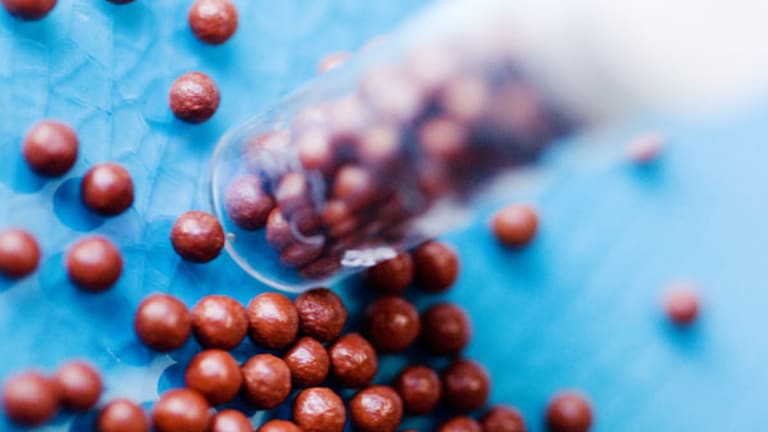 Future of Exelixis Cancer Drug Dims Further With Second Failed Prostate Cancer Study
All too often, promising results from phase II studies don't pan out when larger, confirmatory phase III studies are conducted. That's exactly what happened to Exelixis.
Exelixis (EXEL) - Get Exelixis, Inc. Report announced Monday that treatment with cabozantinib failed to alleviate bone pain compared to a steroid control in men with advanced, metastatic prostate cancer. A negative outcome from the so-called COMET-2 prostate cancer study of cabozantinib was widely expected given the previously announced failure of the COMET-1 study in September. Still, Exelixis shares fell another 10% to $1.49 -- an all-time low -- on heightened concerns that ongoing cabozantinib studies in kidney and liver cancer may also prove disappointing. 
A few years ago, there was much optimism for cabozantinib based on phase II data showing the drug cleared bone lesions and reduced pain in advanced prostate cancer patients. Cancer that metastasizes, or spreads, to bones is a serious complication leading to fractures, increased pain and eventual death. While many cancer drugs can shrink or eliminate tumors in soft tissue, few if any had ever demonstrated an ability to clear up bone metastases.
All too often, promising results from phase II studies don't pan out when larger, confirmatory phase III studies are conducted. That's exactly what happened to Exelixis. In the COMET-2 study, 15% of prostate cancer patients with moderate to severe bone pain despite use of narcotics responded to treatment with cabozantinib compared to 17% of patients treated with steroids. Clearly, this is not the results Exelixis had in mind three years ago when reporting on the phase II bone lesion/bone pain data in the phase II study. 
Investors now wait for results from a phase III study of cabozantinib in renal cell (kidney) cancer expected in the second quarter of next year. But with two failed studies of cabozantinib in prostate cancer, it's hard to generate optimism for the drug's future, says Stifel analyst Brian Klein:

We believe that RCC represents cabozantinib's last hope and expect that negative results will scuttle any further cabozantinib development, including the Phase 3 CELESTIAL trial in HCC. Recall the METEOR trial in RCC is 90% powered to detect a hazard ratio (HR) of 0.667 with a two-sided alpha of 0.05, employing a PFS assumption of 5.0 months for everolimus versus 7.5 months for cabozantinib. While PFS may be the primary endpoint of the trial and the company expects to file an NDA on positive data, given the myriad of approved therapies for RCC, we anticipate this trial will need to demonstrate at least a trend toward improved survival in order to gain approval and market adoption. In addition, we note that the safety/tolerability profile for cabozantinib will need to be compelling for commercial usage, and we believe cabozantinib's fatigue side effect may make it unappealing to patients
Cabozantinib is approved for a rare form of thyroid cancer but sales of the drug under the brand name Cometriq are minimal. This is why the ongoing kidney and liver cancer studies are probably the drug's last shot. The pessimism on view in Klein's research note today echoes what he's hearing from investors about Exelixis and explains the stock's weakness today. 
Without cabozantinib, Exelixis is left with the skin cancer drug cobimetinib, already partnered with Roche (RHHBY) and under regulatory review in Europe. A U.S. approval filing is expected before year's end. Last July, I wrote about one investor's belief that Roche could buy Exelixis for full ownership rights to cobimetinib. If such a deal does eventually happen, Roche will spend a lot less today than it would have over the summer. That's good for Roche, not so good for beleaguered Exelixis shareholders.
Adam Feuerstein writes regularly for TheStreet. In keeping with company editorial policy, he doesn't own or short individual stocks, although he owns stock in TheStreet. He also doesn't invest in hedge funds or other private investment partnerships. Feuerstein appreciates your feedback;
to send him an email.