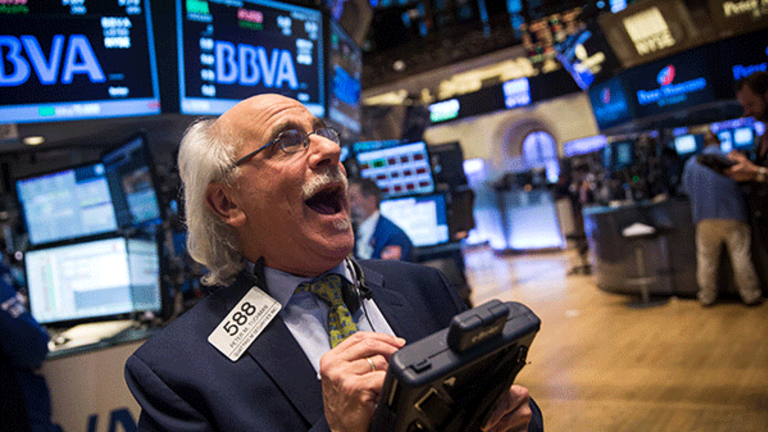 Future Fuel, Premier, Sturm Ruger: 3 Bargain Stocks Private Equity Should Grab
The list of companies that meet the criteria is pretty short, but there are some out there.
This column originally appeared at 11 a.m. ET on Real Money, our premium site for active traders. Click here to get great columns like this from Jim Cramer and other writers even earlier in the trading day.
After writing Monday's article about the private equity outlook in the early days of the new year, I decided to put my private equity hat on and look for companies that I would be interested in, if I ran a private equity fund.
I looked for companies with low debt levels that could be levered up to produce higher returns and which produced decent cash flows. Leon Black of Apollo said in the company's latest earnings report that much of his firm's success was due to the fact that it was able to get deals done with a 6 EV/EBITDA multiple. Dan Rasmussen of Verdad Capital confirmed that this was the same multiple cut-off he was using in his private equity replication portfolio. That's the cut-off I used as well.
I eliminated financial companies from my search, as I think they are valued using different metrics than operating businesses. Real Estate Investment Trusts were ruled out for the same reason. I also eliminated brick-and-mortar retailers from my search. I have had some fantastic retail investments over the years, but the industry is changing, and I am not smart enough to pick the winners from the losers in the space.
As I suspected, the resulting list of companies was pretty small. We will be celebrating the eighth birthday of the bull market in a less than two months, leaving very few fundamentally sound bargain priced securities. In spite of that, there were a few interesting companies that I think will reward patient investors with a long timeframe.
Future Fuel (FF) - Get Free Report is in the specialty chemical and biofuel business. Its specialty chemical business includes things like laundry detergent additives, agricultural chemicals, specialty polymers and dyes. The biofuel division makes biodiesel from various feedstocks, including soybean oil, beef tallow and pork lard. The EPA has determined that biodiesel reduces greenhouse gas emissions by more than 50% when compared with petroleum diesel fuel, and I think this could be a huge business for Future Fuel in the future.
I am not paying much for the potential right now, as the company has an EV/EBITDA ratio of just 4.5. The company has a market cap of $581 million with no long-term debt. It currently has over $280 million of cash and marketable securities on the books. This is a profitable business producing high cash flows with a bargain price and a bright future.
Premier (PINC) - Get Free Report is another company that might make an attractive and profitable private equity-style investment. The company provides data, analytics and supply chain solutions to an alliance of approximately 3,750 U.S. hospitals and more than 130,000 other providers. The supply chain division gives its customers access to things like medical and surgical products, pharmaceuticals, laboratory supplies, and food and nutritional products. It uses the combined purchasing power to supply these items on more favorable terms than members could negotiate on their own.
The performance services division offers technology and a data platform that continuously reviews and evaluates operations to find areas as that need improvement. This should help improve performance, lower costs and improve patient safety in medical facilities that are part of the alliance and use the services. It is a profitable company with no debt and what appears to be a solid future. We aren't paying much for it, as Premier has an EV/EBITDA ratio of just 4.8 right now, so it qualifies as a private equity style bargain.
I have talked about gun stocks several times in the past few months as they have sold off following the election. Sturm Ruger (RGR) - Get Free Report makes the list of potential private equity stocks. Gun sales are expected to slow, as the perceived threat from a Clinton administration has disappeared. The stocks have taken a tumble since the election. Sales may slow, but they will not grind to a halt, and the future for gun-related stock is still pretty bright, in my opinion.
Sturm Ruger is in stable financial condition, with no long-term debt and over $100 million of cash available. The shares yield over 3.5% and management have been buying back stock. In the fourth quarter alone, they bought back 283,343 shares, and they still have $59.0 million reaming in the current buyback authorization. Storm Ruger has an EV/EBITDA ratio of just five, so it easily makes the grade as a potential private equity style bargain.
There are not a lot of stocks that catch my eye as private equity style bargains, but there are a few. Keep in mind that I have a very long time frame in mind and usually wait for big down days to do any buying.
At the time of publication, Tim Melvin had no positions in the stocks mentioned.