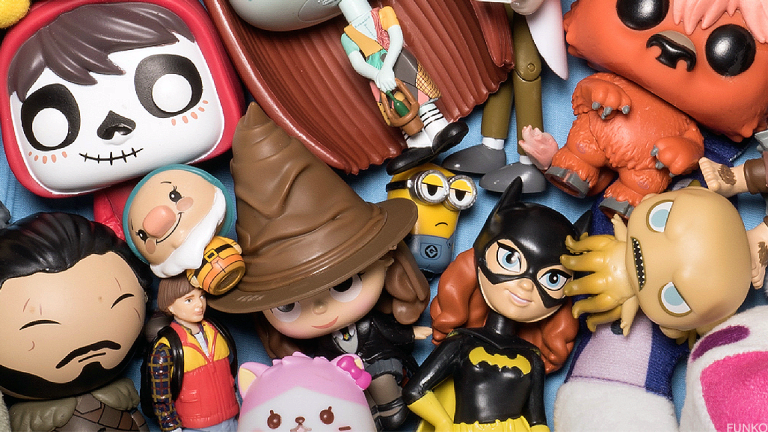 Funko Shares Take a Roller-Coaster Ride on Monday
Analyst puts the brakes on Funko's run by downgrading stock.
It's a roller-coaster day for Funko, Inc. (FNKO) - Get Funko Inc. Report .
Shares of the collectible manufacturer fell by more than 2% on Monday, July 16, to close the day at $15.69. Funko shares opened at $15.90 Monday; in the pre-market, they had dropped by 4.72%. The zigzagging activity could be attributed to Goldman Sachs' analyst Michael Ng's note on Monday, in which Ng downgraded the stock from buy to neutral, citing a "limited upside" for the company.  
"We believe that Funko's momentum and growth opportunities are now better understood by the market and are downgrading to neutral," Ng wrote.
Ng did, however, raise the 12-month price target for the stock to $14 from $17, which is the highest among analysts. While Goldman Sachs' price target is a drop, it's higher than the average price target of $13, derived from calculating that of the seven analysts who cover the company. 
Funko, known for its pop culture collectibles, held its IPO on Nov. 2, 2017, for $8 a share and had a rough end of 2017, losing some 17% of its value. The Everett, Wash.-based company sells a wide range of apparel and toys for popular fandoms, such as Marvel Comics, Game of Thrones and Star Wars. 
The company's shares rose throughout 2018, more than doubling in value to $16.11 at closing on Friday, July 13.