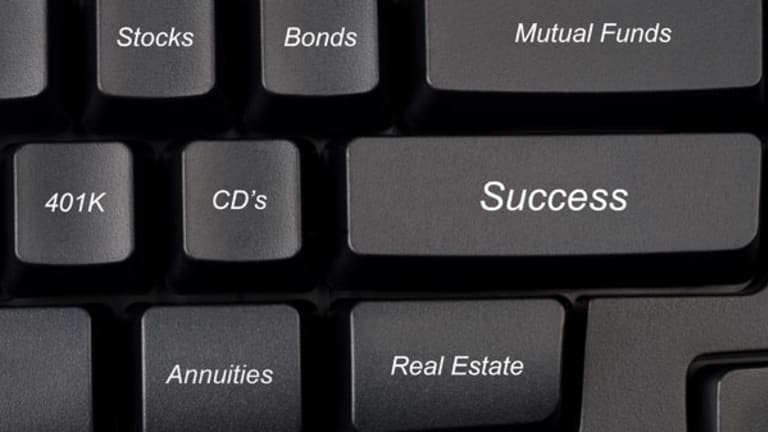 Why Some Fund Managers Avoid the Biggest Stocks
These mutual fund managers say that the top dogs often become slow-growing and expensive.
These mutual fund managers say that the top dogs often become slow-growing and expensive.
NEW YORK (TheStreet) -- Plenty of fund managers like to own top dogs, stocks that have the biggest market values in their sectors.
Familiar names in the elite group include
Apple
(AAPL) - Get Report
,
Johnson & Johnson
(JNJ) - Get Report
and
Coca-Cola
(KO) - Get Report
. Investors figure that the biggest stocks are stable choices with strong growth potential.
But some portfolio managers are wary of buying the No. 1 stocks. Instead, they tend to prefer stocks that rank second or lower. "In general, the No. 2 stocks tend to be cheaper, and they can be more dynamic," says Tom Forester, portfolio manager of
Forester Value
(FVILX) - Get Report
. "The No. 2 managements can be a little more aggressive because they are trying to get the lead. The No. 1 companies may be more cautious because they are trying to protect their leads."
No. 1 companies usually deliver poor returns, according to a study by Rob Arnott, chairman of Research Affiliates and portfolio manager of
PIMCO All Asset
(PASAX) - Get Report
. During the first year after they became top dogs, 59% of the companies underperformed their sectors, Arnott found. Over the next decade, two-thirds lagged their sectors. On average, top dogs trailed by more than 3 percentage points over 10 years.
Arnott says that companies move to the top of the heap by having superior products and shrewd managements. Investors bid up the stocks, figuring that the strong performance will continue. But all too often, the shares become overpriced, which hurts future returns.
Once they gain the top positions, companies have trouble remaining dominant because smaller competitors develop innovative products and steal market share. In addition, regulators often take aim at the top dogs. As a result, No. 1 companies regularly lose their leading positions. In the 1980s, the government dismantled top dog
AT&T
(T) - Get Report
, arguing that it was too powerful. A decade ago, Washington attacked
Microsoft
(MSFT) - Get Report
, claiming it was a monopoly. That slowed the company's growth at a time when small competitors were nipping away at market share. Microsoft soon lost its No. 1 position in technology.
Arnott says that top dogs tend to begin slipping within a few years of gaining their No. 1 position. During the past 60 years, the average industry sector had six different top dogs. One exception has been energy. For the entire six decades,
Exxon Mobil
(XOM) - Get Report
and its predecessors have held the top position. Arnott speculates that the company has maintained an edge by focusing on its core business and avoiding expensive combat with regulators and competitors.
No. 1 companies can slow simply because of their size. If a company has 1% of a market, the business can quickly double its share. But a company that commands 51% of a market cannot possibly double its share. "When a No. 1 company becomes so huge, it is tough to move the needle anymore," says Peter Sorrentino, portfolio manager of
Huntington Real Strategies
(HRSAX) - Get Report
.
As coal prices rose in 2011, many investors gravitated to
Peabody Energy
(BTU) - Get Report
, the biggest producer in the sector. But Sorrentino preferred
Arch Coal
(ACI) - Get Report
, a smaller competitor. "Major institutions tend to buy the biggest, most liquid names," says Sorrentino. "That often pushes up the values too high."
A die-hard value investor, portfolio manager Tom Forester often favors the No. 2 names. Recently he shied away from
Procter & Gamble
(PG) - Get Report
, the top dog in consumer staples. Instead, he preferred
Kimberly-Clark
(KMB) - Get Report
, the maker of Kleenex. "Kimberly-Clark sells at a discount to Procter & Gamble and is growing faster," Forester says.
In recent years, Forester has often preferred
Target
(TGT) - Get Report
over top dog retailer
Wal-Mart
(WMT) - Get Report
. Trying to gain an edge, Target has lowered prices on food, helping to boost sales. Both retailers sell for similar price-earnings ratios, but Target is reporting faster earnings growth.
At the time of publication, Luxenberg had no positions in stocks and funds mentioned
.
Stan Luxenberg is a freelance writer specializing in mutual funds and investing. He was executive editor of Individual Investor magazine.