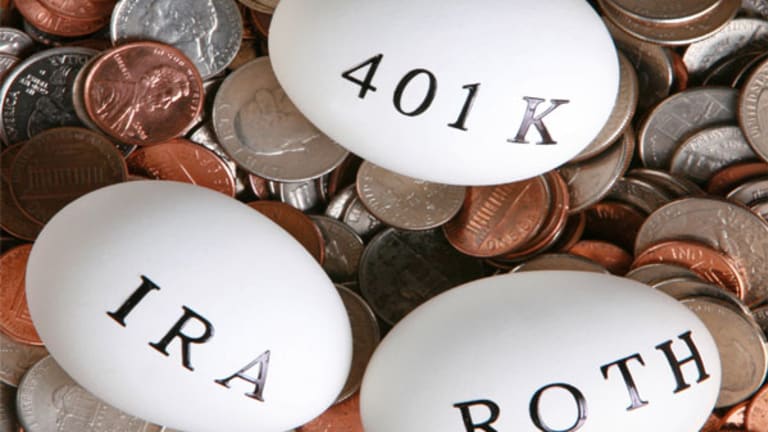 Why Acacia Research, HMS Holdings Top Small Cap list for 2012
Jim Oberweis, portfolio manager for the Oberweis Emerging Growth Fund, discusses his favorite small cap growth stocks.
Twin Disc
(TWIN) - Get Report
may seem like a sleepy marine equipment-maker, but Jim Oberweis, portfolio manager for the
Oberweis Emerging Growth Fund
(OBEGX) - Get Report
, says the company is poised to take-off in 2012 as a result of the boom in natural gas drilling.
"They are just launching a new product that is specifically designed for shale fracking, and right now there is no product on the market to meet the need they are filling. We think it will gain traction in 2012," says Oberweis.
The $70 million fund has fallen 12% over the past year, putting it in the 92nd percentile in
Morningstar's
small cap growth category. Over the past three years, the fund has returned an average of 21.4% annually, outpacing 71% of its Morningstar rivals.
Oberweis is also looking to benefit from today's tough economy with Medicare fraud-finder
HMS Holdings
(HMSY) - Get Report
which he says will also get a boost from the increased regulation associated with Obamacare.
"A company like HMS takes advantage of the increased roles of Medicare and Medicaid. So their business model is booming on all fronts and we think 2012 will be a banner year for them," says Oberweis.
Another play on increased regulation is
Healthstream
, which makes software that helps hospitals train their employees.
"There's nothing like good regulation to spur growth for a small growth company like Health Stream. We think they will see growth in their joint venture to create simulations with mannequins to train employees," Oberweis said.
Oberweis also sees big things on the horizon for
Acacia Research
(ACTG) - Get Report
which helps companies cash in on their intellectual property by buying, selling and protecting patents.
"It's particularly strong in an environment like this when companies really need to monetize assets. In the last year, they got major settlements with companies like
Samsung
,
Microsoft
, and
Yahoo!
.We think that in 2012, we will see the settlement of with Apple and that should drive growth," says Oberweis.
And while election year politics will highlight the job outsourcing issue in the coming year, Oberweis still likes
EXLservices
(EXLS) - Get Report
, which helps businesses outsource jobs to India.
"We think that the risk part of it is already discounted in the stock price. This is a business that's already growing at 20 to 30% on the topline. I think they can grow earnings even faster. They have been able to control wage pressures and deliver value back for their customers," says Oberweis.
Disclosure: TheStreet's editorial policy prohibits staff editors and reporters from holding positions in any individual stocks.