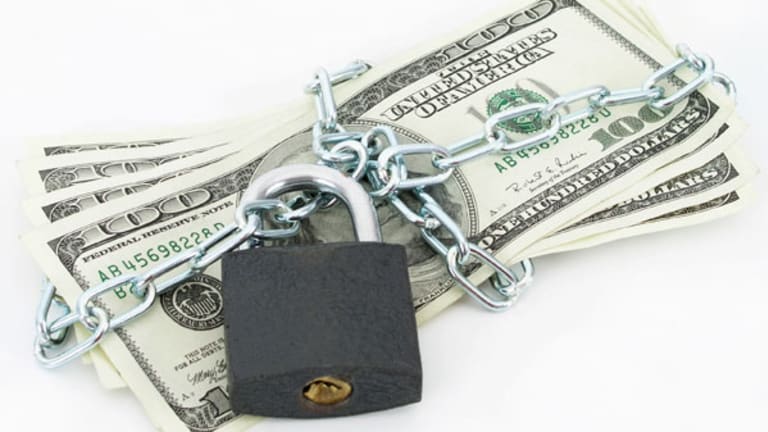 NEW YORK (TheStreet) -- With the stock market swinging wildly, plenty of shareholders are dumping stock funds and shifting to Treasuries.
But not all investors are gloomy. After the rough stock market of last summer, shares of many companies slipped to bargain levels, says Christopher Welch, portfolio manager of
Diamond Hill Small-Mid Cap
(DHMAX) - Get Diamond Hill Small-Mid Cap A Report
. "This is a time when you can find lots of very high-quality companies that are undervalued," he says.
Welch, a die-hard value investor, is hardly alone. Other veteran value fund managers say that they are buying at a time when good stocks are being dumped for little or no reason.
Among the eager shoppers are Stan Majcher, portfolio manager of
Hotchkis and Wiley Mid-Cap Value
(HWMIX) - Get Hotchkis and Wiley Mid-Cap Val I Report
, and John Buckingham, portfolio manager of
Al Frank Fund
(VALUX) - Get Al Frank Fund Inv Report
.
Welch of Diamond Hill looks for unloved companies that can grow and increase their value. When the stock market looks rich, he lets cash build in the portfolio. These days he has only 3% of assets in cash. That is down from more than 20% in cash during 2007, a year when stocks were rallying and valuations looked stretched.
After buying a stock, Diamond Hill often waits years for the shares to appreciate. The patient approach has excelled in downturns. In the collapse of 2008, Diamond Hill outdid the
S&P 500
index by 7 percentage points, according to Morningstar. During the past five years, Diamond Hill has returned 2.6% annually, outdoing 92% of mid-cap value competitors.
Welch likes
Juniper Networks
(JNPR) - Get Juniper Networks, Inc. (JNPR) Report
, a producer of routers and networking equipment. Juniper's earnings have disappointed investors lately, but sales should grow steadily, says Welch. "The company has a strong balance sheet and competitive technology," he says.
Welch also likes
Quest Diagnostics
(DGX) - Get Quest Diagnostics Incorporated Report
, which provides clinical testing. Because of its large network, the company can conduct blood and pregnancy tests at low costs. Welch says that sales can grow at mid single-digit rates and that the company may be able to raise prices.
Another optimistic manager is John Buckingham of Al Frank Fund. Buckingham says that the list of positive economic indicators is steadily growing. Productivity gains and auto sales have been stronger than expected. Interest rates are low, and corporate balance sheets are strong. But investors remain wary. The fear has pushed the forward price-to-earnings ratio of the S&P 500 down to 11, one of the lowest figures in the last two decades, he says.
After some poor recent performance, value stocks are poised for a comeback, Buckingham argues. As a contrary indicator, he points to the recent resignation of Bill Miller as manager of
Legg Mason Capital Management Value
(LGVAX) - Get ClearBridge Value A Report
.
Shareholders had been deserting the fund after Miller's style of value investing recorded a string of disappointing years. But the shareholders may have lost patience just when their fund was hitting a trough. "When one of the leading figures of value investing quits, that could be a sign that value stocks are about to revive," says Buckingham.
For his fund, Buckingham is free to buy stocks of all sizes. When large-cap stocks soared in the late 1990s, he emphasized small-cap names. In recent years, small-caps have led the stock market, so he has been focusing on big blue-chips. The contrarian approach doesn't work every year, but during the past decade the fund returned 5.5% annually, outdoing the S&P 500 by 2.7 percentage points.
Buckingham currently likes blue-chip pharmaceuticals because they have strong balance sheets and low prices. He owns
Merck
(MRK) - Get Merck & Co., Inc. (MRK) Report
. The company will suffer from patent expirations, but sales should remain fairly steady, he says. The stock pays a rich dividend yield of 4.7%, and the company has a fortress balance sheet.
He also owns
Abbott Laboratories
(ABT) - Get Abbott Laboratories Report
. Abbott is going to separate into two public companies next year. One will concentrate on medical devices, while the other will focus on pharmaceuticals. The device company will command a higher multiple than the pharmaceutical business because of concerns about patent expirations, says Buckingham. Splitting the company should boost values for shareholders, Buckingham says. "The sum of the parts will be worth more than the whole," he says.
Stan Majcher of Hotchkis and Wiley Mid-Cap Value is a pure value investor. His portfolio is one of the cheapest in the mid-cap value category as measured by the price-to-book ratio of the holdings.
Searching for low-priced stocks, Majcher is sometimes willing to take riskier companies that have been delivering disappointing earnings. But these days, he is finding plenty of solid businesses that sell at big discounts. "This market is unusual because you don't have to take a lot of risk to get companies with low multiples," he says. "In our portfolio, about 25% of the companies have more cash than debt, so the balance sheets are very strong."
One holding is insurer
Allstate
(ALL) - Get Allstate Corporation Report
. Earnings suffered this year because of some catastrophe claims. As a result, the stock sells for less than its book value, says Majcher. But earnings should improve next year, he says. Because the company is bigger than many competitors, it enjoys economies of scale and can offer better prices, he adds.
He also likes
Arris Group
(ARRS) - Get ARRIS International Plc Report
, a maker of equipment for broadband communications. At a time when the shares sell for around $10, the company has $4.88 in cash per share. Sales have been soft as the company prepares to bring out new products. But earnings should improve as the new products come to market, Majcher says.
Readers Also Like:
Jim Rogers: 2012 Investment Strategy
2012 Gold Outlook: $1,000 or $2,000
Stan Luxenberg is a freelance writer specializing in mutual funds and investing. He was executive editor of Individual Investor magazine.