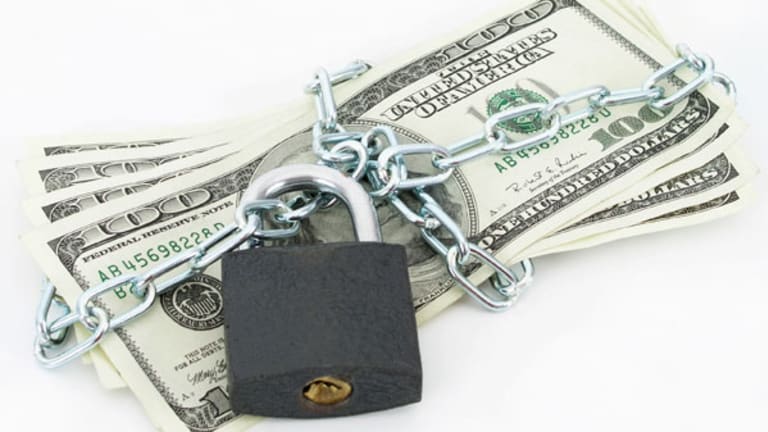 Unloved Growth Funds That Could Be Poised to Soar
Though they sink in downturns, top aggressive managers can deliver big gains in rallies.
Though they sink in downturns, top aggressive managers can deliver big gains in rallies.
NEW YORK (TheStreet) -- Investors have been fleeing aggressive-growth funds. The funds were crushed during the financial crisis, and lately they have lagged the markets.
But this could be a time to reconsider aggressive-growth managers, who buy stocks with rapidly growing earnings. In the past, the funds delivered outsized returns to patient investors who waited through the hard times. Top funds that returned more than 10% annually during the past decade include
Driehaus Mid Cap Growth
(DRMGX)
,
RS Select Growth
(RSDGX) - Get Report
,
Turner Emerging Growth
(TMCGX)
, and
Turner Small Cap Growth
(TSCEX)
.
Aggressive-growth managers focus on technology stars and other companies that are increasing earnings at annual rates of 12% or more. Many of the managers are willing to pay high prices for rapid growers. The highflyers tend to soar during bull markets as confident investors bid up shares of companies with promising futures. But in downturns, the ebullient mood can change quickly and there have been periods when the expensive shares declined sharply.
This year aggressive-growth funds have been unloved. Volatile technology shares have lagged as nervous investors gravitated to steady performers, including rock-solid dividend payers.
All too often investors have bought aggressive funds at the height of rallies -- and just before the stocks collapsed. Disillusioned with the big losses, shareholders sold near troughs. To avoid such bad outcomes, investors should buy aggressive growth when it is out of favor and then hold through the inevitable ups and downs.
Although the aggressive funds can take investors on a rough ride, top managers can compensate for sharp downturns by achieving big returns in rallies. Consider
American Century Heritage
(TWHIX) - Get Report
. With stocks climbing in 2007, the fund returned 45.8%, and outdid 99% of peers in the mid-growth category, according to Morningstar.
Then in the turmoil of 2008, the fund sank 46.2% and lagged 63% of peers. Despite the big loss, American Century returned 11.0% annually during the past 10 years, topping the
S&P 500
by 4 percentage points and surpassing 87% of peers.
Aggressive-growth funds ranked among the stars of the late 1990s bull market. At the time, technology stocks were climbing, and aggressive-growth funds attracted a flood of assets. Leading growth fund companies of the era included Pilgrim Baxter, Janus, and Putnam. But the highflyers crashed when Internet stocks sank in 2000. Since then, many of the aggressive-growth funds have gone out of business or toned down their approaches to focus on modestly priced stocks.
One of longest-serving aggressive-growth managers is Robert Turner, who has been chairman of Turner Investment Partners for two decades. Despite suffering through the downturns, Turner has clung to his style of buying stocks with accelerating earnings. Now he argues that his approach is due to come back in favor soon. He says that aggressive-growth stocks had some periods of strong performance in the third quarter, and the style should come back to life as the economy continues growing slowly. "In a sluggish environment, investors will turn to stocks that can show rapid earnings growth," he says.
Turner is bullish on technology. His
Turner Large Growth Fund
(TCGFX)
has 38% of assets in the sector. He says that champion companies such as
Apple
(AAPL) - Get Report
and
Google
(GOOG) - Get Report
, should remain standouts, posting strong earnings gains at a time when most other companies will be sluggish.
Turner is especially keen on data storage companies. The amount of data being generated is growing explosively as consumers around the world buy more smart phones and tablet computers. Every time you use a mobile phone to open a Facebook page, you generate data that is stored. Companies are spending heavily on data storage to learn more about how consumers are reacting.
A favorite holding of Turner's is
EMC
(EMC)
which offers cloud-based systems that store and manage business information. Earnings have been increasing at a 19% annual rate.
Another holding is
Fusion-io
(FIO)
, which provides software that helps companies manage data. The company's revenue increased 82% in its last fiscal year. Management projected that revenue will grow 45% next year.
Turner says that he is finding plenty of growth stars these days. The average annual earnings growth rate of stocks in Turner Emerging Growth is 15.8%. Such stocks could soar if the economy continues growing. That could result in big gains for investors who have the stomach to buy aggressive- growth funds at a time when the market outlook appears shaky.
This article is commentary by an independent contributor, separate from TheStreet's regular news coverage.
Stan Luxenberg is a freelance writer specializing in mutual funds and investing. He was executive editor of Individual Investor magazine.