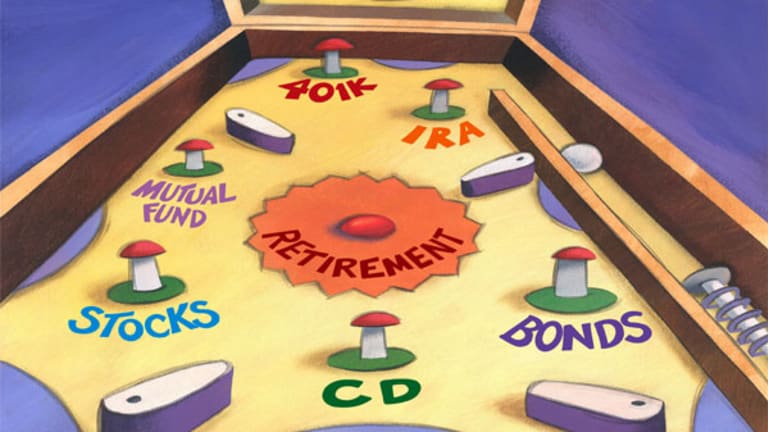 Sandy Will Spur Timber Stocks
Michael Underhill, a fund manager at Capital Innovations, likes Louisiana-Pacific in particular.
NEW YORK (
TheStreet
) -- Hurricane Sandy has been devastating for the Northeast; nevertheless, it could be good news for timber stocks as the region rebuilds, says Michael Underhill, portfolio manager for recently launched
Capital Innovations Global Infrastructure, Timber and Agribusiness Fund
(INNAX)
.
Welcome to
TheStreet's
Fund Manager Five Spot, where top fund managers give their best stock picks and views on the market in a five-question format.
What is your view of the economy and how will Hurricane Sandy affect it?
Underhill
: We are in a high-volatility, low GDP growth environment so we believe that investing in food, forests and fuel will enable us to outperform. We have been focused in timber and forestry in holdings like
Plum Creek Timber
(PCL)
and diversified wood products exposure through
Louisiana Pacific
(LPX)
. With the housing recovery and reduced supply of lumber and timber, there has been significant leverage to the upside in these positions. Confidence among U.S. homebuilders climbed in September to the highest level in more than six years, adding to signs of progress in residential construction.
Finally, the economic impact of Hurricane Sandy reflects an initial $10-20 billion in total property losses, though this figure could end up being significantly higher. The "re-roofing" effect will keep lumber markets very tight well into the spring. A lot of the roofs were not just on your average priced house.
What is your top stock pick?
Underhill
: I would say our favorite is Louisiana Pacific. Pine lumber prices in the U.S. South continued to rise in September and are now 35% higher than year earlier levels. LPX will benefit from higher lumber, OSB
oriented strand board, and engineered wood prices and shipments. Q4 is typically a weak quarter for lumber, but we don't think that will be the case this year.
What is your top "sleeper" or "under the radar" stock pick?
Underhill
: Well, I think that would be
Charoen Pokphand
, which is Indonesia's largest producer of poultry feed, day-old chicks, and processed chickens -- and it's certainly off a lot of people's radars. The company was founded in 1972 by Charoen Pokphand Group, so they have an operating track record of 40 years. They are absolutely the market leader in Indonesia within each business segment, with strong established brands. They are well positioned to take full advantage of the abundant opportunities in the Indonesian poultry industry. The company has been publicly listed since 1991.
If we examine Indonesian per capita income, it is expected to maintain strong growth in the short to mid-term, while income and chicken consumption per capita have been growing in tandem. Indonesian per capita income is expected to reach USD $7,000 by 2017. Chicken consumption per capita, is expected to rise substantially over the next 5 years and poultry is the most affordable animal protein.
What stocks or sector would your sell or avoid right now?
Underhill
: European bank stocks due to the negative GDP figures and weakness in the Euro zone region. In Europe, the starting point for the recovery is weaker, which combined with the depth and duration of the recession leaves fundamentals more exposed and us more cautious. The risk overhang from the European sovereign situation remains elevated.
What is your outlook for 2013?
Underhill
: We see continued slow GDP growth with slight acceleration in productivity and slight reduced unemployment, continued high volatility. The 2012 US presidential election will have a greater impact on economic policy than most other elections in recent history. Market participants are quite focused on the effect of the election outcome on the fiscal cliff and economists believe that congress is more likely to reach an agreement if Governor Romney wins.
Nonetheless, under either scenario, we agree with the base-case assumption that Congress will barely avoid the fiscal cliff at the end of the year. We do, however, expect fiscal restraint will take hold in 2013 as some provisions like the payroll tax cut are allowed to lapse. I heard longtime political strategist David Gergen say the other day that no matter who gets elected we won't go over the cliff because people in Washington can be seen as dumb, but they're not crazy. I tend to agree with him on that.
--
Written by Gregg Greenberg in New York
.
Disclosure: TheStreet's editorial policy prohibits staff editors and reporters from holding positions in any individual stocks.