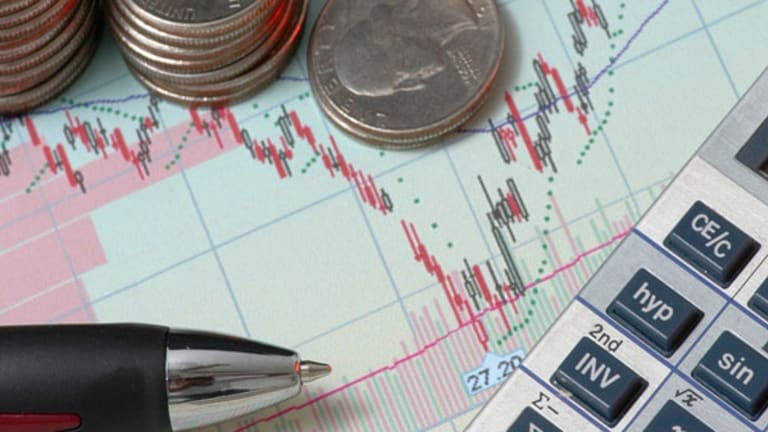 NEW YORK (
) -- Not many mutual funds specialize in deep-value stocks, which sell for big discounts. The problem is that cheap companies are often troubled businesses that can sink in downturns. During the financial crisis, deep-value stocks were clobbered.
But this could be a time to consider shopping in the bargain basement, says Nick Erickson, an analyst for Brandes Investment Partners. Erickson has studied stocks that are part of the cheapest 10% of the market as measured by price-book ratios. He says the bottom dwellers have become unusually cheap since the financial crisis unnerved investors.
While the S&P 500 sells for two times book value, shares in the bottom 10th only trade at 0.55 times book value. In the past, deep-value stocks have sold for an average multiple of 0.8 times book. "When investors become fearful, they want to hold popular stocks that seem more comfortable," says Erickson.
Vadim Zlotnikov, chief market strategist of AllianceBernstein, says deep-value stocks move in sharp cycles, periodically lagging and then outpacing the market by wide margins. After hitting a trough in October 1990, deep-value stocks outperformed by 12 percentage points in the next 12 months. The margin was 7.5 percentage points after December 2000. Because deep-value stocks have lagged recently, Zlotnikov says we are due for another period when the outperformance could top 10%.
Make no mistake, depressed shares can be volatile. But by buying now and holding patiently, investors can achieve solid returns. During the 44 years ending in April 2012, stocks in the bottom 10th returned 12.8% annually, while the most expensive 10% returned 4.3%, according to Brandes.
No fund focuses exclusively on stocks in the bottom 10th, but there are some solid performers that hold stocks with multiples that are well below average. Top choices include
Aegis Value
(AVALX) - Get Aegis Value Fund Report
,
AllianceBernstein Discovery Value
(ABASX) - Get AB Discovery Val A Report
, and
Hotchkis and Wiley Value Opportunities
(HWAAX) - Get Hotchkis and Wiley Value Opps A Report
.
Aegis holds an especially cheap portfolio. While the average small value portfolio sells for 14 times earnings, the Aegis holdings have a multiple of 5.6. "We are in a lonely place, but that is where a lot of the best returns have been," says Aegis portfolio manager Scott Barbee.
The cheap stocks have proved rewarding. During the past five years, the Aegis fund returned 5.9% annually, outdoing 95% of small value funds, according to Morningstar.
Barbee starts by screening for small-cap stocks that sell for less than book value. Before the financial crisis unfolded, about 120 names qualified for his list. But now there are 360 candidates, since investors remain wary of deep-value stocks.
Barbee aims to find unloved companies with decent cash flows. After buying, he typically holds for several years, waiting for the stocks to rebound. Most often Barbee is right, but he can take shareholders on a rough ride. In the turmoil of 2008, the fund lost 51.4%. Aegis bounced back sharply in 2009, returning 91.4% and outpacing 99% of peers for the year. "During the financial crisis, most of our holdings continued to have stable businesses, but the stocks fell because shareholders were liquidating their portfolios," he says.
A holding Barbee likes is
American Greetings
(AM) - Get Antero Midstream Corp. Report
, a maker of greeting cards. The shares have been dropping because investors worry that traditional cards will be replaced by electronic messages. But Barbee argues that demand for the company's wares will remain solid. "If somebody's father dies, it is tacky to just send an e-mail," he says.
He also likes
Aircastle
(AYR) - Get Aircastle Limited Report
, which leases aircraft to airlines. The stock trades for about half the value of the aircraft that the company owns, says Barbee.
Another strong-performing fund is Hotchkis and Wiley Value Opportunities. The portfolio has a P/E ratio of 7. During the past five years, the fund returned 8.2% annually, outdoing 98% of mid-cap value funds. Portfolio manager David Green looks for depressed stocks that have predictable cash flows. He scored big gains with
Tree.com
(TREE) - Get LendingTree, Inc. Report
, the operator of online mortgage company LendingTree.com. Green began buying in May 2009, and he sold after the stock soared. "During the financial crisis, people thought no one would ever get a mortgage again, but we thought that the business was just cyclically depressed," he says.
The fund has scored big gains in the past year with unloved financial stocks. Current holdings include
American International Group
(AIG) - Get American International Group, Inc. Report
and
Citigroup
(C) - Get Citigroup Inc. Report
.
AllianceBernstein Discovery Value holds a mix of mid-cap and small stocks. The portfolio has a P/E of 11. During the past five years, the fund returned 4.3% annually, outdoing 81% of mid-cap value funds. The portfolio managers are keen on technology companies. "In the current environment, you can find beaten-down stocks with very strong balance sheets," says portfolio manager James MacGregor.
A holding is
Amdocs
(DOX) - Get Amdocs Limited Report
, a business software provider. The stock has a forward P/E of 10 and a big stash of cash.
Stan Luxenberg is a freelance writer specializing in mutual funds and investing. He was executive editor of Individual Investor magazine.