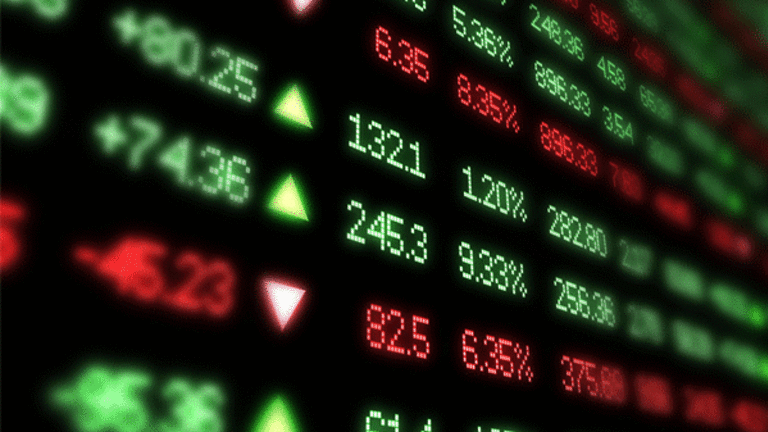 Publish date:
Mutual Funds That Take the Slow-Trade Route to Excelling
Low-turnover portfolios have been found to outdo rapid traders.
Low-turnover portfolios have been found to outdo rapid traders.
NEW YORK ( TheStreet ) -- Most actively managed mutual funds trade constantly as portfolio managers seek to grab the latest bargains. But Mairs & Power Growth (MPGFX) - Get Mairs & Power Growth Fund Report moves at a slower pace, rarely buying and selling.
The actively managed fund only turns over about 2% of its portfolio annually. In contrast, the average large-blend fund turns over 62% of the portfolio. Does the slow-trading approach provide an advantage? Yes, according to two recent studies. During the past five years, low-turnover mutual funds outdid competitors that traded rapidly.
A study by Janus Capital Group (JNS) examined mid-cap growth funds, comparing slow traders with an average turnover rate of 12% and fast movers with a 92% rate. During the five years ending in June 2013, the slow traders returned 8% annually, while the rapid traders lagged by two percentage points.
In a separate study, the No-Load Fund Investor newsletter found that large-blend funds with below-average turnovers returned half a percentage point more than high-turnover peers. The newsletter also concluded that low-turnover funds had less risk and excelled in the downturn of 2008.
Researchers have long believed that high-turnover strategies can be costly to execute. Every time they buy or sell, investors face brokerage commissions and other transaction costs. But in the past it was difficult to determine how much of an edge low-turnover funds enjoyed. During the 1990s, some researchers concluded that low-turnover funds produced about the same results as rapid traders.
It is not clear why the latest studies showed that in recent years low-turnover approaches enjoyed an edge. Perhaps increasing trading volumes have taken a toll on high-turnover funds. As the financial crisis unfolded in 2008, trading volume spiked as many portfolio managers sought to limit losses by selling shaky stocks and shifting to safer holdings. Trading volume surged again in 2011 as markets sank in reaction to concerns about the European crisis. It could be that the costs of the increased trading eroded returns.
To limit trading costs, consider funds with low-turnover strategies. Strong-performing choices include Al Frank (VALUX) - Get Al Frank Fund Inv Report, Loomis Sayles Growth (LGRRX) - Get Loomis Sayles Growth Fund A Report and Mairs & Power Growth.

Mairs & Power has achieved consistent results by following an unusual strategy. Based in St. Paul, the fund has 61% of its assets in companies that are located in Minnesota. Portfolio manager Mark Henneman says that by sticking close to home, his team can get to know the holdings well. During the past five years, the fund returned 25.6% annually, topping the S&P 500 by two percentage points and outdoing 93% of large blend competitors, according to Morningstar.
The Mairs & Power managers aim to find companies that can grow steadily for years because of strong competitive advantages. Once it buys a stock, the fund holds patiently. "We understand that trading is expensive," says Henneman. "So we will only trade when there is an opportunity for big returns."
A longtime holding is 3M (MMM) - Get 3M Company Report. Henneman says the company outdoes competitors by spending an enormous amount on research and development. "They have a long history of developing unique products that were accepted by the marketplace," he says.
Al Frank Fund has employed a wide-ranging value approach to top the benchmarks. During the past five years, the fund returned 25% annually. Portfolio manager John Buckingham favors stocks that appear cheap according to such measures as price-earnings and price-book ratios. He aims to buy unloved stocks and hold them for three to five years. "Our experience is that it takes time for the market to recognize the value inherent in our companies," he says.
To find bargains, Buckingham is free to buy stocks of all sectors and sizes. A decade ago, the portfolio included mostly small and mid-cap stocks. These days most holdings fall into the large-value box. In the past, the fund often took troubled businesses that seemed poised to rebound. Now Buckingham is more cautious. Worried about economic uncertainty, he is emphasizing solid dividend payers.
A holding is Apple (AAPL) - Get Apple Inc. (AAPL) Report. Buckingham says the stock has a below-average price-earnings multiple and a rich dividend yield of 2.3%. He says that the company has done an effective job of managing its huge cash position, buying back stock and maintaining a strong balance sheet.
Loomis Sayles Growth moves at a glacial pace. Last year the fund only bought one stock, Monster Beverage (MNST) - Get Monster Beverage Corporation (MNST) Report, the maker of energy drinks. Portfolio manager Aziz Hamzaogullari looks for companies that can grow for years because they have franchises that competitors cannot duplicate. A holding is credit-card giant Visa V. "It would take decades for a competitor to replicate the brand that Visa has developed," Hamzaogullari says.
At the time of publication the author had no position in any of the stocks mentioned.
This article represents the opinion of a contributor and not necessarily that of TheStreet or its editorial staff.