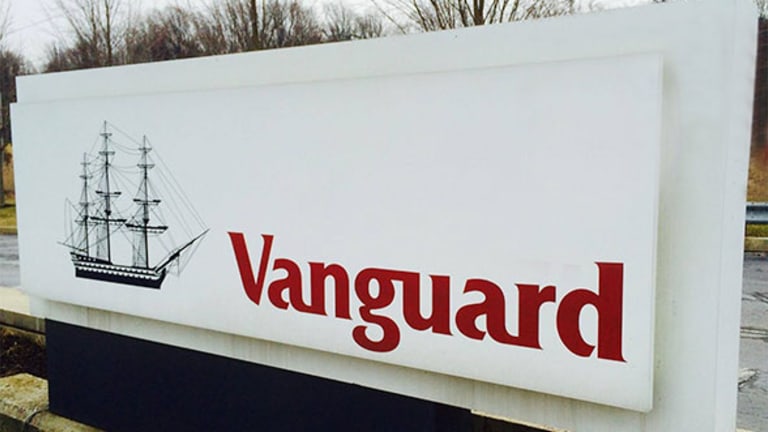 Meet the Ordinary People Vanguard's Jack Bogle Made Rich
The little-guy investing group the Bogleheads is back.
PHILADELPHIA -- When John C. Bogle founded Vanguard in 1974, he couldn't have imagined that the company would become the largest mutual fund provider, with $3.5 trillion in assets under management. Even more unexpectedly, he attracted a fan club. (He's been nicknamed "Saint Jack" for his defense of low fees for ordinary investors.)
That devoted group of fans, the Bogleheads, is holding its fifteenth meeting this week. The group of little-guy investors found each other in the late 1990s on the message boards hosted by the financial website Morningstar. Taylor Larimore, Mel Lindauer and other Vanguard fans convinced Morningstar to create a dedicated Vanguard Diehards forum in 1998. The forum, now located at Bogleheads.org, receives more than 4 million hits and 70,000 users per day at last count.
To boil it all down, Bogleheads want to invest money and pay low fees while they're doing it. They generally reject complicated investing strategies. "The majesty of simplicity" was for years Larimore's signature on the forum.
Most Bogleheads love index funds -- funds that don't have a manager to pick companies he or she hopes will be winners, but instead funds that hold all the stocks in a market index. One example is the Vanguard 500 Index Fund (VFINX) (VFIAX) (VOO) , which holds a staggering $256 billion in assets, all allocated proportionally to the 500 largest U.S. companies according to market capitalization. (It buys the most stock in the largest companies, and its biggest holdings are Apple (AAPL) , Alphabet (GOOGL) , Microsoft (MSFT) and Johnson & Johnson (JNJ) .) Since the stocks are chosen by market cap, the costs for investors are very low. The results don't beat the market -- they're the same as the overall market index, minus fees of as little as 0.05% annually -- but they also never underperform the market.
And Berkshire Hathaway's (BRK.A) (BRK.B) Warren Buffett has said he is leaving his wife 90% of her inheritance in the Vanguard 500 Index Fund, so it doesn't just appeal to the little guy.
The Bogleheads group has been meeting in person since 2000, when Larimore, Lindauer and a few other Vanguard fans met with Bogle for a dinner at Larimore's condo in Florida. The Bogleheads' get-together has become an annual ritual.
About 220 Vanguard fans are in attendance this year. Jack Bogle himself is speaking on two days. There will be discussions of the economy, Social Security, retirement, mutual funds and many other topics. The attendees will visit Vanguard headquarters and hear from senior executives about what to expect from the markets.
A do-it-yourself spirit motivates the Bogleheads, as well as a desire to help others learn to take charge of their finances. These are for the most part people who have made and saved their own money, and who really hate high fees.
The Bogleheads seem to be doing well financially this year. One participant who talked last year about retiring in 2016 was still working -- business is good, he's taking international vacations, and having enough money to quit working is its own kind of power. Another participant was showing off his high-end new camera -- in the past he has rented. A third said he had leased a Tesla, though leases are normally a form of anathema to the drive-it-for-25-years crowd of Bogleheads. Two more regular attendees weren't there, too busy touring 38 states in their own Tesla.
Still, the attendee packets included a $10 coupon that most were eager to use at the local restaurant. "The dinner is, of course, Dutch treat," an organizer said.
At last year's conference, Tim Dempsey, who has attended all 15 of the Bogleheads meetings, passed me a note describing the group as "one big happy family of really fine people" who come to celebrate the Vanguard "magic." Somehow the Bogleheads bring together camaraderie, cheapness, humility and plans to get rich.
Other stories on Bogleheads:
Jack Bogle on the Retirement Crisis, Wells Fargo's Crackup, and 'Hamilton'
Why Are These Vanguard 'Bogleheads' so Crazy for 'Saint' Jack Bogle?
Jack Bogle on Warren Buffett, Bill Gross and How to Invest in a Volatile Market
A Visit to the Vanguard Mothership With the 'Bogleheads'
Retirement Isn't a Pipe Dream -- and Here's How to Make It Happen
If You're a 'Boglehead,' Being Cheap Is the Way to Get Rich
Jack Bogle: Trump Is Wrong, ETFs Are Bogus and Foreign Investing Is Useless
Beware Risks That Aren't Priced Into Stocks: Vanguard's Gus Sauter