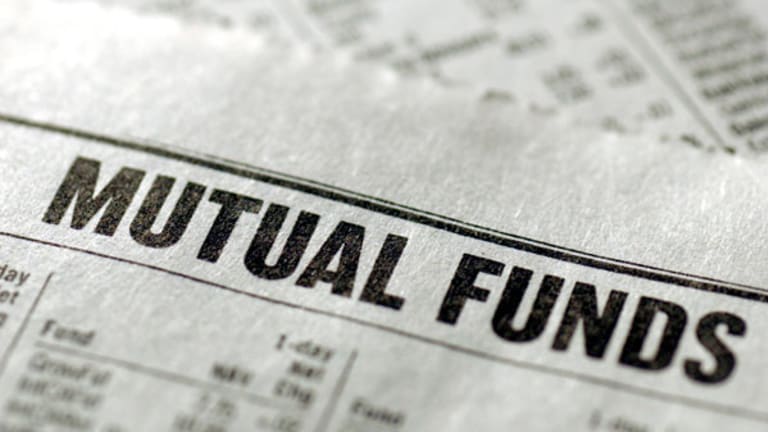 Irish Stocks Still Lucky
The closed-end New Ireland Fund has returned an impressive 30% so far this year.
The closed-end New Ireland Fund has returned an impressive 30% so far this year.
NEW YORK (
TheStreet
) -- Like many European countries, Ireland saw its fortunes hit hard by the region's financial crisis. Nevertheless, the tremendous comeback in its stock market has a lot more to do with the pluck of the Irish than luck, said Noel O'Halloran, portfolio manager of the
New Ireland Fund
(IRL) - Get Report
. The closed-end fund, which was launched in March 1990, has returned an impressive 30% so far this year.
Welcome to
TheStreet's
Fund Manager Five Spot, where the world's top fund managers give their best stock picks and views on the market in a five-question format.
The New Ireland Fund is having a fantastic year even while other European country funds are struggling. What is driving this outperformance?
O'Halloran: First, the outperformance can be attributed to our active stock-picking. As a relatively small stock market, Ireland lends itself to active stock-picking. The portfolio is a focused portfolio of just over 20 names. Style-wise, I have maintained a high quality focus, or, in other words, we look for strong balance sheets, cash flow and management. I also focus on stocks with positive earnings momentum and dividend paying ability when possible. Thus far I have been avoiding low quality and deep value stocks, as I don't believe the recovery to be strong enough at this point to benefit more "fragile" stocks.
Why is the Irish economy moving forward in the face of austerity while so many other European nations are falling behind?
O'Halloran: Ireland arguably started to restructure its economy earlier. It recapitalized the banks, for example, and brought in a series of harsh budgets. Fortunately, the Irish people didn't rebel on the streets and accepted the reform more than many European counterparts. From a recovery perspective, we are recovering via the export economy, rather than the domestic economy, which is hit hard by austerity. The export economy is doing very well because unit labor costs have come down by about 25% since 2009 relative to Europe. Furthermore, we still have strong trade linkages to the US and UK which in relative terms have held up better than other economies.
What is your view of Ryanair (RYAAY) - Get Report?
O'Halloran: I like Ryanair and it is in the top three holdings in the fund. Their low-cost model, strong management and cost focus helps them remain a winner in these "austere" times. The strong balance sheet allows them make a special dividend payment over coming months to shareholders which is unique in their sector.
Is there a "sleeper" stock in your portfolio, or one that you believe is currently being ignored or severely underappreciated by the market?
O'Halloran: A name that has been a good performer, but I would categorize as a sleeper stock because it doesn't get much media attention is
Origin Enterprises
, which is in the agricultural feeds and services businesses. It is a mid-cap and it fulfills many of the criteria I like such as having a strong focused management and a strong business model. It has been growing its earnings steadily. Its most recent results saw analyst upgrades and a 43% hike in the dividend, which I see as the management's confidence in outlook. I believe the company will continue to perform well and investors will eventually recognize that stellar performance as well.
What is your outlook for Irish stocks in 2013? Do you foresee another strong year?
O'Halloran: Barring any major global shocks, I believe Ireland will continue to slowly recover at a macro level into 2013. In such an environment I see continued slow, steady outperformance by Ireland and its stock market. The market remains a good market for active stock-picking, which is great for the New Ireland Fund.
Disclosure: TheStreet's editorial policy prohibits staff editors and reporters from holding positions in any individual stocks.