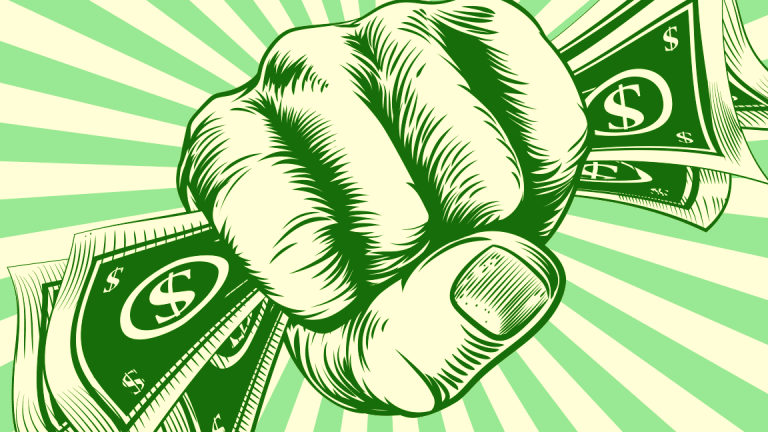 How to Pay 90 Cents for $1 Worth of Stocks Using Closed-End Funds
Look for funds that offer big discounts to net asset value.
One of the biggest draws of closed-end mutual funds is the fact that they can offer investors a chance to buy a basket of stocks or bonds at what's called a "discount to net asset value." That's where you purchase shares of a closed-end mutual fund and get, say, a dollar's worth of underlying securities for just 90 cents a share.
"If you are thoughtful about when you buy and what you buy and you have patience, good things can happen," says Maury Fertig, co-founder of Relative Value Partners in Northbrook, Ill.
Roughly 80% of closed-end mutual funds trade at a discount to NAV due to the unique way that these funds operate. These discounts aren't some fund marketing gimmick, nor are there any hidden catches.
Rather, the discounts stem from the overall design of closed-end funds, which trace their roots back to the 1890s. Like the so-called "open-end" that dominate today's market, closed-end funds sell shares to investors and use that money to buy a portfolio of stocks and bonds. But the similarities between open- and closed-end funds end there.
With open-end funds like the popular Vanguard 500 Index Fund (VFINX) or Fidelity Magellan Fund (FMAGX) , a fund company typically calculates the price of shares by dividing the underlying portfolio's value by the number of shares outstanding. The fund company can issue unlimited new shares for the fund based on market demand.
By contrast, closed-end funds operate more like individual stocks. A fund company sells a set number of shares through an initial public offering, then the shares list on a stock exchange and sell for whatever price the market will bear throughout the trading day.
Gaps often open up between a closed-end fund's trading price and the net asset value of its underlying portfolio -- which is actually one of the key draws for many closed-end-fund investors. They're hoping the fund's share price moves closer to the portfolio's net asset value, in which case they'll enjoy some nice upside.
Not All Discounts to NAV Are Created Equal
Unfortunately, the issue isn't just finding a closed-end fund that trades at a discount to NAV, which is actually quite common. Instead, the challenge is to choose the right closed-end fund that offers a discount to NAV.
How much of a discount to NAV is big enough to invest in depends on whom you ask. Fertig looks for a 10% discount, which "has a natural interest point." But Stephen Vogel of Nashville-based Corvus Capital looks for something in a wider range of 5% to 15%.
It's also important to note that it's not just the size of the discount that matters, as Vogel says it's "fools' gold" to assume that this discount "should be or will be closing to be even with the net asset value." Instead, experts say it's important to look at the fund's historical discount to NAV for an idea on what to realistically expect going forward.
Warren Ward, a certified financial planner at WWA Planning and Investments in Columbus, Ind., says the key is to find a fund that's trading not just at a discount to NAV, but at a discount to NAV that's larger than the fund's historical norm.
"We look at [funds] that are at a discount to their typical discount," Ward says.
One example that Fertig likes Is the Eaton Vance Limited Duration Bond Fund (EVV) . It's currently trading at about a 14% discount to NAV vs. its historical average of about 7.5%.
Other Factors to Consider
It's also important to look at the fund's discount to NAV relative to those of its peer. For instance, Fertig notes that EVV's 14% discount stacks up well against the roughly 6.4% current average for all closed-end taxable bond funds.
You'll also want to dig into what's happening at the fund to create the big discount. In EVV's case, a dividend cut a couple of months ago spooked investors and sent the fund's share price lower.
Dividends Count, Too
Buying funds in the hope that their discounts to NAV will narrow is a longer-term play. A shorter-term one is to purchase such funds to enjoy potentially big dividend yields.
After all, funds with steep discounts to NAV also typically have larger-than-normal dividend yields as well. And since you can buy more shares for the same amount of money when a fund trades at a big discount to NAV, that will boost your dividend payments even further.
"You clip your [dividend] coupon while you are waiting around" for a fund's discount to NAV to close, Fertig says.