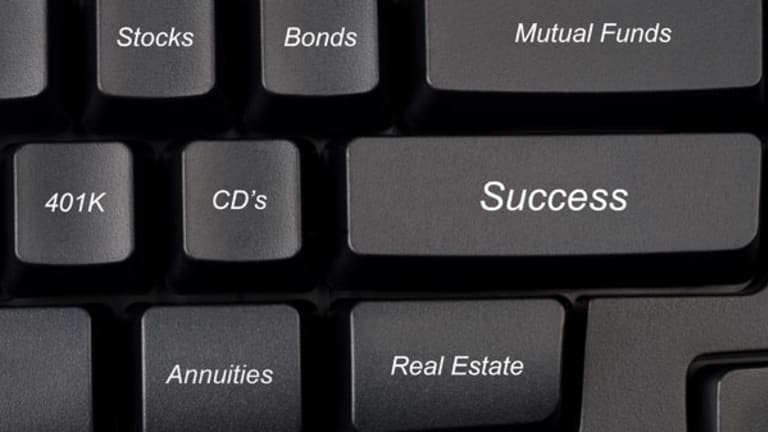 Heartland Outperforms in Long Haul
Despite a frustrating year, patient investors can look forward to rewards.
NEW YORK (TheStreet) -- This has been a frustrating year for Heartland Funds. All three of the company's domestic equity funds trailed the average results of their categories. The laggards include Heartland Select Value (HRSVX) - Get Heartland Select Value Fund Inv Report, Heartland Value (HRTVX) - Get Heartland Value Fund Inv Report, and Heartland Value Plus (HRVIX) - Get Heartland Value Plus Fund Inv Report.
But shareholders should not despair. Heartland follows a diehard contrarian approach, buying depressed shares in unloved sectors. Because it is often out of step with the markets, the Heartland approach can trail during some years. Still, patient investors have been rewarded. Over long periods, the funds have all topped their category averages by wide margins. The results are particularly noteworthy because the Heartland funds have recorded moderate risk scores.
This year the Heartland portfolio managers have been favoring unloved cyclical businesses, including industrial and materials stocks. Those have languished at a time when investors have sought safety in solid blue chips with strong balance sheets, including
Coca-Cola
(KO) - Get Coca-Cola Company Report
and
Colgate-Palmolive
(CL) - Get Colgate-Palmolive Company Report
. But the Heartland managers are not about to change their strategy. The managers contend that the blue chips should trail unloved cyclicals if the economy continues mending. "A lot of the market favorites have gotten ahead of themselves," says Ted Baszler, portfolio manager of Heartland Select Value.
All the Heartland funds follow the same key principles. While they buy stocks that are cheap as measured by price-earnings and price-book ratios, the managers look for companies that can rebound because of solid balance sheets and sound business strategies. Before buying, the Heartland managers carefully monitor the price action of a stock. The aim is to buy when the shares have stopped falling and are bumping along the bottom. "If a stock has flat-lined for six to 12 months, that can be an indication that the sellers are out of the stock," says Baszler.
Follow
TheStreet
on
and become a fan on
The approach has enabled Heartland Select Value to deliver sound long-term returns while outdoing the benchmarks in downturns. During the past 15 years, the Heartland fund has returned 9.4% annually, surpassing 84% of mid-cap value competitors, according to Morningstar. In the downturn of 2008, the fund topped the
S&P 500
by 5.8 percentage points.
Heartland Select Value buys stocks of all sizes. The average market capitalization of the portfolio holdings often shifts as the managers search for bargains. In 2003, the fund had 59% of assets in mid-caps and 32% in large stocks. Then mid-caps soared, while large caps trailed. That led the fund to shy away from high-priced mid-caps. By last summer, the fund had 26% of assets in mid-caps and 39% in large stocks.
At a time when banks have been lagging the markets, Heartland portfolio manager Baszler is keen on financial stocks. A favorite holding is
Capital One Financial
(COF) - Get Capital One Financial Corporation Report
, a credit-card lender and banker. While many banks are liquidating assets to raise capital, Capital One is expanding by buying ING's online banking business. "Because of the dislocations in the financial sector, Capital One can buy quality assets at low valuations," says Baszler.
Another holding is
Black Hills Corp.
(BKH) - Get Black Hills Corporation Report
, a diversified energy company that provides electricity and produces coal and oil. The earnings have suffered lately because the company is locked into a contract for providing coal at a low price, says Baszler. But the contract ends soon, and earnings should climb as the company gets higher prices for its product.
A particularly steady fund is Heartland Value Plus. During the past 10 years, the fund has returned 10.5% annually, outdoing 99% of small-value competitors. In the downturn of 2008, Heartland outdid its average competitor by 14 percentage points. Portfolio manager Bradford Evans delivers steady results by focusing on small-cap stocks that pay dividends. Studies have shown that small dividend stocks outdo shares that don't pay dividends. In addition, dividend stocks tend to be relatively stable because they have stronger balance sheets.
A favorite holding is
Omnicare
(OCR)
, which distributes pharmaceuticals to hospitals and nursing homes. The managers say that the business will improve as the population ages and uses more pharmaceuticals. The company has been generating solid cash flows and using the money to pay down debt and increase dividends.
Heartland Value Fund keeps most of its assets in microcap stocks. The average market capitalization for the holdings in the portfolio is $480 million, compared to a figure of $1.1 billion for Heartland Value Plus. Microcaps sank hard in 2008, but they recovered sharply in 2009. During the past 15 years, Heartland Value returned 9.1% annually, outdoing 66% of small value funds.
A holding is
AuRico Gold
(AUQ)
, a Canadian company that mines gold and silver in Mexico. With gold prices sinking lately, the stock has been falling. Now portfolio manager Bill Nasgovitz says that the stock is undervalued. The company has been reporting solid profit margins and growing revenues. But the shares only sell for a forward P/E ratio of 7, about half the figure for the company's peer group.
Readers Also Like:
Best of 2011: Occupy Wall Street
Top 10 Videos: The Best of 2011
Stan Luxenberg is a freelance writer specializing in mutual funds and investing. He was executive editor of Individual Investor magazine.