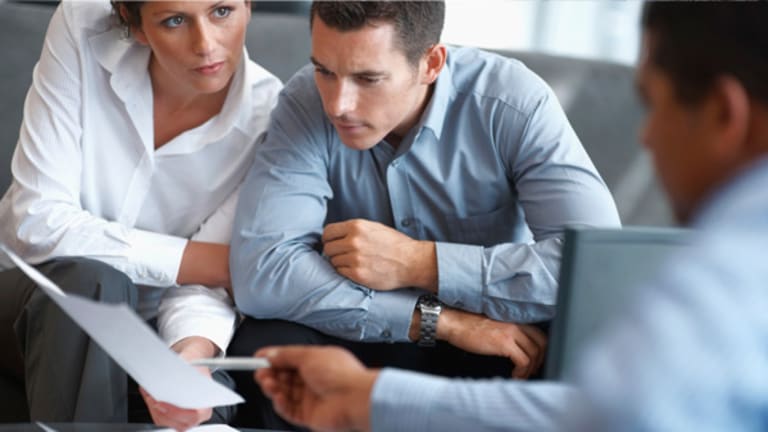 Health Care Funds That Can Continue Rallying
While some winning managers favor biotech, others focus on medical devices.
NEW YORK (TheStreet) -- Health stocks have been rallying. During the past year, the average health mutual fund returned 23.9%, while the S&P 500 gained 12.3%, according to Morningstar. Biotech stocks have been especially strong performers. With many companies winning drug approvals, Fidelity Select Biotechnology (FBIOX) - Get Free Report returned 43.1% in the past year.
Can the health stocks remain market favorites? Probably. The outlook for sales and earnings is strong. If President Obama wins reelection, his signature health reform legislation will proceed, offering insurance coverage to 30 million people. That will provide new customers for hospitals and pharmaceutical companies.
If Gov. Romney wins, the implementation of Obamacare could slow. But chances are that the Republicans will not be able to stop the program altogether. Recent polls suggest that Democrats will maintain control of the Senate, giving them leverage to block efforts at repeal.
If you want to wager that the demand for pharmaceuticals and medical devices will remain strong, consider buying a health care mutual fund. But keep in mind that health care funds follow different strategies.
Pessimism a Positive Sign for Stocks in 2013
Some funds emphasize fast-growing biotech and drug companies, while other choices take a tamer approach, focusing on stable companies with slower growth and modest valuations. Funds in the growth camp include
Alger Health Sciences
(AHSAX) - Get Free Report
,
Eaton Vance Worldwide Health Sciences
(ETHSX) - Get Free Report
, and
T. Rowe Price Health Sciences
(PRHSX) - Get Free Report
.
Funds that focus on pharmaceutical giants and other stable choices include
Live Oak Health Sciences
(LOGSX) - Get Free Report
,
Schwab Health Care
(SWHFX) - Get Free Report
and
Vanguard Health Care
(VGHCX) - Get Free Report
.
A solid choice in the growth camp is Eaton Vance Worldwide Health Sciences. During the past five years, the fund returned 6.1% annually, outpacing 68% of peers. Investors seeking a more mild-mannered fund should consider Live Oak Health Sciences, which returned 6.3% annually.
While Eaton Vance and Live Oak have had similar returns, the managers of the two funds hold very different views. Sam Isaly, Eaton Vance's portfolio manager, argues that the future is bright for biotechnology companies.
Mark Oelschlager of Live Oak says that many of the strong performers are too expensive for his tastes. Instead, he is focusing on unloved device makers and pharmaceutical distributors.
Seeking to find the best growth in the health sector, Isaly has 20% of his assets in biotechnology. He says that the biotechnology companies are proving to be powerful innovators, accounting for half of all new drug approvals in the U.S.
Breakthroughs in understanding of the human genome will result in a flow of new products. Isaly is underweight the big pharmaceutical companies because they have failed to discover many blockbluster drugs lately.
"The sales of the big companies are shrinking and their organizations are shrinking," he says.
Wall Streeter Trades by Day, Volunteers Hoboken Aid by Night
A holding is
Gilead Sciences
(GILD) - Get Free Report
, a biotech that is increasing revenue at a 14% annual rate. The company is a leader in the treatment of HIV. Another holding is
Roche
(RHHBY)
, which owns Genentech, a leading biotech producer of cancer drugs.
Live Oak manager Mark Oelschlager looks for unloved companies that have the ability to grow over the long term. He only has 3% of assets in biotech. "Investors are all excited about biotech, and they are neglecting the slow plodders," he says.
Oelschlager likes to find companies with predictable earnings streams. A favorite holding is
Stryker
(SYK) - Get Free Report
, which makes surgical equipment and implant systems used to repair hips and knees. "This is a dominant company with a very high return on equity," he says.
Charge Into Wells Fargo, Charles Schwab
The slow economy has hurt Stryker's sales, as people postpone elective surgery. But Oelschlager says that the company will continue to achieve long-term growth as an aging popular seeks more medical procedures.
Another holding is
McKesson
(MCK) - Get Free Report
, which distributes drugs to hospitals and pharmacies. The company is increasing growth by selling software that hospitals can use to automate their operations.
This article is commentary by an independent contributor, separate from TheStreet's regular news coverage.
Stan Luxenberg is a freelance writer specializing in mutual funds and investing. He was executive editor of Individual Investor magazine.