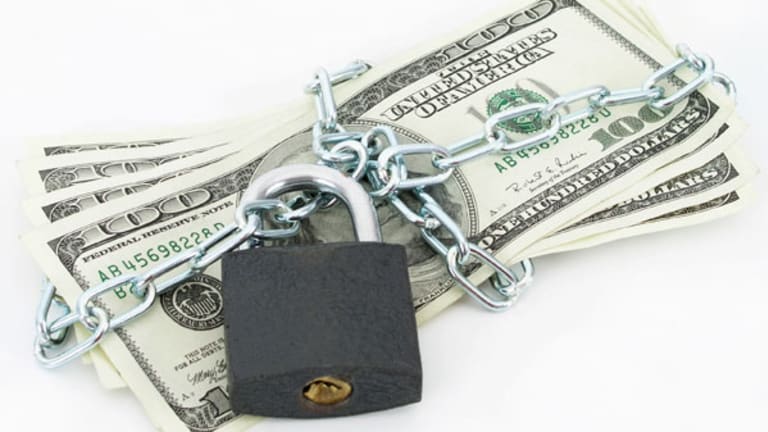 Getting Winning Returns from Champion Growth Companies
Three portfolio managers limit risks by sticking with high-quality businesses.
Three portfolio managers limit risks by sticking with high-quality businesses.
NEW YORK (TheStreet) -- TCW Select Equities (TGCEX) has the earmarks of a volatile fund. While typical peers hold more than 100 stocks, TCW maintains a concentrated portfolio of about 30 names. The concentrated approach can be risky because the portfolio would sink sharply if only a few holdings turn down. In addition, the TCW stocks are not cheap. At a time when the S&P 500 has a price-to-earnings ratio of 17, the fund's holdings trade at a multiple of 22.4. If trouble appears, the high-priced stocks could fall a long way before they hit bottom.
But TCW has defied the odds. The fund has delivered strong returns while being less volatile than most competitors. During the past five years, the fund returned 8.5% annually, outdoing 94% of peers, according to Morningstar. The performance was particularly notable in downturns. During the turmoil of 2008, the fund surpassed competitors by a comfortable margin.
TCW is not unique among large growth funds. Other concentrated funds that have delivered outstanding results in up and down markets include
John Hancock US Global Leaders Growth
(USGLX) - Get Report
and
William Blair Growth
(BGFIX) - Get Report
.
The funds all achieved top results by sticking with high-quality companies that dominate niches. Holdings include such powerhouses as
Google
(GOOG) - Get Report
and
Qualcomm
(QCOM) - Get Report
, which licenses semiconductors for cell phones. Those rock-solid businesses can grow year after year.
TCW portfolio manager Craig Blum looks for companies that can grow at 15% annual rates. "We try to find extraordinary businesses with enduring competitive advantages," he says.
If one of his stocks enters a slow patch, Blum is willing to hold -- as long as the growth seems poised to rebound and continue over the long haul. He has owned
Amazon
(AMZN) - Get Report
for 10 years, holding during the periods when the company's profit margins sagged because of heavy investments in capital equipment and new products.
While most of TCW's holdings do best during economic booms, Blum is careful to include some steady businesses that can thrive in hard times. A favorite defensive holding is
Mead Johnson Nutrition
(MJN)
, a maker of Enfamil infant formula. Sales are growing rapidly in the emerging markets as millions of consumers enter the middle class and begin buying infant formula for the first time.
Blum also owns
Linkedin
(LNKD)
, the online professional network. He says that advertising revenue will grow rapidly as more corporate recruiters use the network.
John Hancock portfolio manager George Fraise says he only wants companies that can grow rapidly because they serve expanding markets. But it is not enough for a company to be fast-growing. The business must also have a high return on capital with a strong balance sheet and little need for outside borrowing. "We are looking for companies with a rare combination of high quality and strong growth," he says. "Without high quality, you run the risk of losing capital. Without growth, you can't get the compounding that you need for strong returns."
Most often John Hancock's strategy has worked. During the past five years, the fund has returned 8.0% annually, outdoing 93% of peers.
A holding is
Monsanto
(MON)
, the big producer of seeds and herbicides. The business is enjoying strong demand from farmers around the globe who are struggling to increase crop yields. Fraise says that Monsanto will continue thriving as it brings out new lines of genetically modified seeds.
Another holding is
Ecolab
(ECL) - Get Report
, a global leader in cleaning and sanitation products for hotels, restaurants and industrial facilities. "Customers go to Ecolab because it has the scale to offer standardized solutions around the world," Fraise says.
William Blair portfolio manager David Fording prefers buying growth stocks that sell at discounted prices. Such stocks can produce huge returns as their earnings climb and the P/E multiples expand. But these days bargain-priced shares are becoming rare. So Fording mostly tries to find stocks that can outdo the markets by delivering strong growth -- and not necessarily achieving multiple expansion.
A holding is
MasterCard
(MA) - Get Report
. Fording says that the company can grow for years as credit-card use expands rapidly in the emerging markets. "The probability of a multiple expansion is not great, but five years from now, the earnings will be growing at least in the mid-teens," he says.
Another holding is
eBay
(EBAY) - Get Report
. The company is gaining new customers as more retailers use the site to sell products at fixed prices. The eBay marketplace is especially attractive for small businesses that cannot afford the costs of developing their own online operations.
At the time of publication the author held no positions in any of the stocks mentioned.
This article is commentary by an independent contributor, separate from TheStreet's regular news coverage.
Stan Luxenberg is a freelance writer specializing in mutual funds and investing. He was executive editor of Individual Investor magazine.