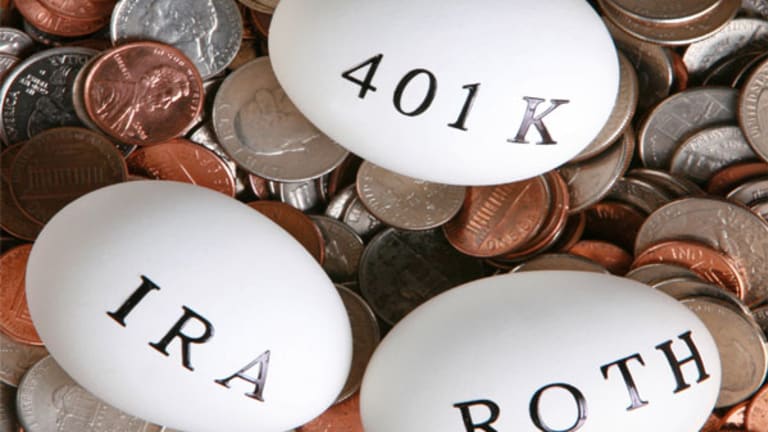 Getting Fat Bond Yields -- While Limiting Risk
Some funds shine in downturns by focusing on steadier issues.
NEW YORK (TheStreet) -- Since the financial crisis, high-yield bonds have soared. During the past five years, high-yield funds returned 17.1% annually, compared to 7.2% for intermediate-term bond funds, according to Morningstar. The high-yield funds invest in bonds that are rated below-investment grade. After being clobbered in 2008, the low-quality bonds rallied sharply as investors regained confidence.
During the rally, funds that took on the most risk tended to do best. The aggressive portfolios focus on bonds that are rated B and CCC, the two lowest categories in the high-yield universe. Investors flocked to the low-quality issues that provide the most yield. Cautious funds did less well because they emphasized bonds rated BB -- the highest rating in the below-investment grade market.
Now that prices have climbed, this could be a time to consider the more cautious high-yield funds. Funds that hold big stakes of BB issues still pay rich yields, and they could prove relatively resilient if bond prices sink. Solid choices include
Aquila Three Peaks High Income
(ATPAX) - Get Report
,
Fidelity Focused High Income
(FHIFX) - Get Report
,
RidgeWorth Seix High Yield
(HYPSX) - Get Report
.
BB-rated bonds currently yield 4.7%, compared to 5.4% for B and 7.6% for CCC. The extra yields of the lowest-quality issues come with substantially more risk, according to a study by Moody's. During a five-year period, 7.9% of BB bonds defaulted, while the rate was 20.7% for B bonds, and 39.3% for CCC bonds. Bond defaults can sharply erode fund returns.
At the moment, high-yield bonds are defaulting at an annual rate of around 2%. That is well below the long-term average of about 4%. Defaults are likely to remain low in coming months as the
Federal Reserve
continues to hold down rates. With rates at rock-bottom levels, high-yield companies can easily refinance their debt. But when rates rise, refinancing could become more expensive and default rates will climb. When that happens, high-yield funds that emphasize steadier bonds should shine.
A relatively solid fund is Fidelity Focused High Income. The fund has 70% of its assets in bonds that are rated BB or higher, compared to 35% for the average high-yield fund. The higher-quality bonds enabled the Fidelity fund to outdo 83% of its peers during the turmoil of 2008. During the past five years, Fidelity returned 14.4% annually.
Fidelity portfolio manager Matthew Conti says that his fund is designed for cautious investors. "A lot of our clients are generally investment-grade investors, but they want to dip their toes into the high-yield market without taking on a lot of default risk," he says.
Aquila Three Peaks High Income has 54% of assets in bonds rated BB or higher. Portfolio manager Sandy Rufenacht aims to reduce risk by staying away from cyclical companies, such as airlines and retailers. "When the economy softens, those companies can run into trouble," he says.
Rufenacht favors bonds from companies that can maintain steady earnings, including operators of funeral homes, hospitals and cable TV companies. The cautious approach helped to limit losses in 2008, when the fund outdid peers by 10 percentage points.
RidgeWorth Seix likes to find BB-rated bonds that seem poised to improve their finances and obtain an investment-grade rating. When that happens, the bond prices can jump. The approach has enabled the fund to shine in downturns. During the past five years, RidgeWorth returned 15.2% annually.
Portfolio manager Michael Kirkpatrick can buy CCC-rated bonds, but he says that many of the lowest-quality securities have already rallied sharply. "The CCCs look rich compared to BB-rated bonds," he says.
Can high-yield funds deliver big gains in the coming year? Probably not. After the recent rally, prices are no longer at bargain levels. Still, high-yield funds can be relatively attractive. At a time when 10-year Treasuries yield 2.74%, many high-yield funds yield more than 4%. That should enable the funds to deliver single-digit returns. Besides providing some income, high-yield securities can help to diversify bond portfolios. High-yield funds sometimes rise when other bonds are falling.
At the time of publication the author held no positions in any of the stocks mentioned.
This article is commentary by an independent contributor, separate from TheStreet's regular news coverage.
Stan Luxenberg is a freelance writer specializing in mutual funds and investing. He was executive editor of Individual Investor magazine.