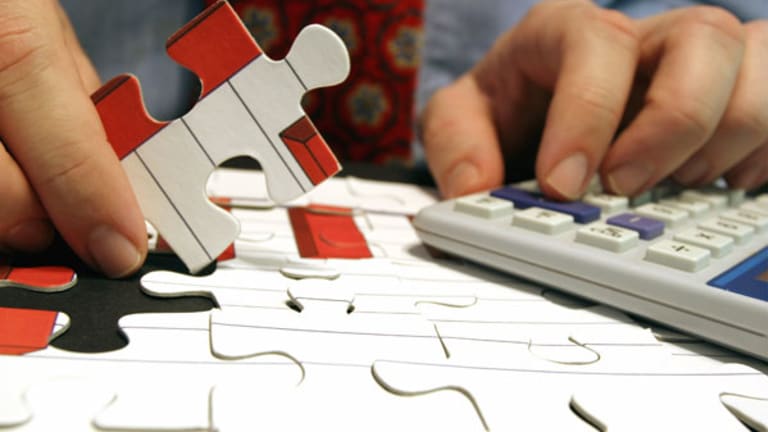 Funds That Win in Foreign Markets
Top performers surpassed the benchmarks by avoiding Japan.
New York (TheStreet) -- Investors have been dumping actively managed equity funds. In some cases, poor performances have discouraged shareholders.
During the first nine months of this year, the average active domestic equity fund trailed the benchmarks by a wide margin, according to
Morningstar
, and shareholders withdrew $43 billion. But it is not clear why investors are shunning active international funds. During the first nine months, foreign funds outdid the MSCI EAFE benchmark, yet investors withdrew $9 billion.
The strong showing of active foreign funds is not unusual. During the past 10 years, the average international stock fund returned 9.9% annually, outdoing the MSCI benchmark by more than a percentage point.
Much of the performance gap can be attributed to the flexibility of actively managed international funds. While the MSCI has 20% of its assets in Japan, active funds are free to avoid the country. That has provided an advantage in an era when Tokyo markets have lagged badly. In addition, many active funds have over-weighted fast-growing emerging markets, regions that have recorded outsized gains in bull markets.
Make no mistake, active funds can be volatile. Many suffered during the financial crisis. But some active funds have proved to be steady performers, limiting losses during the turmoil of 2008 and topping the benchmarks over the long term.
A solid choice is
Harding Loevner International Equity
(HLMNX) - Get Harding Loevner Intl Equity Inv Report
. While the MSCI benchmark lost 5.6% annually during the past five years, the Harding Loevner fund about broke even and outdid 94% of peers.
To limit risk, portfolio manager Alec Walsh sticks with companies that can grow consistently because they provide necessities. Holdings include food makers and producers of software that helps corporate customers manage costs. "Our holdings will not be hurt badly in weak economic times because the demand for the products is relatively resilient," says Walsh.
He particularly likes software companies that have recurring revenues. A favorite holding is
SAP
(SAP) - Get SAP SE Sponsored ADR Report
, a German supplier of business software. The company obtains steady income by charging fees for licensing and maintaining software. SAP has high returns on equity and is increasing revenues at double-digit annual rates. Another holding is
ARM Holdings
(ARMH)
, a U.K. company that designs chips for smart phones and tablet computers. Charging licensing fees, ARM is recording strong revenue and earnings increases.
Cautious investors should consider
MFS International Diversification
(MDIX)
, which has finished in the top half of the foreign large blend category for seven consecutive years. The fund ranks as one of the most diversified portfolios available.
Portfolio manager Thomas Melendez puts his assets into five different MFS funds, investing 10% into
MFS Emerging Markets Equity
(MEMAX) - Get MFS Emerging Mkt Equity A Report
, 10% in MFS International New Discovery (MIDAX), a small-cap fund, 30% in
MFS Research International
(MRSAX) - Get MFS Research International A Report
, a large blend fund, 25% in
MFS International Value
(MGIAX) - Get MFS Intl Intrinsic Value A Report
and 25% in
MFS International Growth
(MGRAX) - Get MFS International Growth A Report
.
Melendez says that many investors fail to diversify their international holdings properly, overlooking small caps or other sectors. But MFS International Diversification provides a comprehensive menu, insuring that shareholders can prosper in many market environments. "If value stocks fall out of favor, you can still do well because you have some assets in growth," he says.
To hold growth stocks, consider
Buffalo International
(BUFIX) - Get Buffalo International Investor Report
. During the past five years, the fund lost 0.8% annually, surpassing 91% of competitors in the foreign large growth category.
Portfolio manager Bill Kornitzer looks for companies that can grow consistently for the next three to five years. Once he buys, he holds for long periods. The fund only turns over 29% of its portfolio annually, half the rate of the average peer.
A holding is
Henkel
(HENOY)
, a German maker of laundry detergents and skin care products. Operating worldwide, Henkel produces such brands as Dial soap and Purex detergent. "This company will never grow 20% a year, but the topline will grow consistently and the margins can increase," says Kornitzer.
At the time of publication the author held no positions in any of the stocks mentioned.
This article is commentary by an independent contributor, separate from TheStreet's regular news coverage.
Stan Luxenberg is a freelance writer specializing in mutual funds and investing. He was executive editor of Individual Investor magazine.