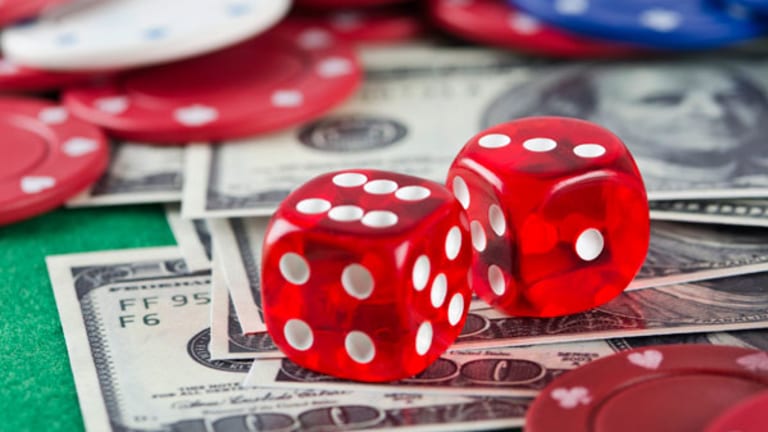 Funds That Win by Placing Big Bets
Instead of staying broadly diversified, focused managers such as Fairholme Fund own only a few holdings.
NEW YORK ( TheStreet ) -- In recent years, Fairholme Fund (FAIRX) has swung wildly up and down. In 2010, Fairholme returned 25.5%, outdoing the S&P 500 by 10.4 percentage points and topping 99% of its large value peers, according to Morningstar.
The next year, Fairholme lost 32.4% and finished dead last of the 373 competitors in its category. In 2012, the fund came in first.
Long-term investors have little reason to complain. During the past 10 years, Fairholme has outdone 99% of its peers. But masses of shareholders have dumped the fund, unnerved by the volatility. Assets have dropped from $18.8 billion in 2010 to $7.6 billion now.
Fairholme portfolio manager Bruce Berkowitz has achieved the high returns and extreme volatility by maintaining a concentrated portfolio. While the average large value fund holds a diversified portfolio with more than 100 stocks, Berkowitz keeps most of his portfolio in 10 unloved stocks.
The fund has 49% of its assets in two stocks,
American International Group
(AIG)
and
Bank of America
(BAC)
. If one of those names sinks, the fund can suffer badly.
Fairholme belongs to a shrinking breed of focused funds that put most of their assets in fewer than 30 stocks. By making big bets on a few holdings, the focused managers aim to deliver results that vary from the benchmarks.
A generation ago, dozens of funds followed the concentrated approach. But because of the risks of placing big bets, the largest fund companies have abandoned the strategy. Today most portfolio managers aim to stay broadly diversified and avoid the kind of bumps that unhinge shareholders.
The remaining focused funds are run by entrepreneurs and smaller companies. Survivors include
CGM Focus
(CGMFX)
,
Longleaf Partners
(LLPFX)
and
Marsico Focus
(MFOCX)
.
>>Also see: Pfizer, Facebook and AIG Report Earnings but Only Two Are Buys >>
Because they suffer "off" years, typical focused funds may not be suitable for cautious investors. But there are a handful of focused managers who have produced winning results while giving shareholders relatively steady rides.
The best choices emphasize rock-solid companies that can avoid big losses in downturns. Top funds include
Akre Focus
(AKREX)
,
Oakmark Select
(OAKLX)
and
Yacktman Focused
(YAFFX)
.
Among the steadiest performers is
Hennessy Focus
(HFCSX)
. During the past five years, Hennessy returned 10.9% annually, outdoing 98% of competitors in the mid growth category. The fund seeks leading companies that can increase their intrinsic value consistently at double-digit rates.
Such predictable performers are hard to find. Hennessy portfolio manager Ira Rothberg stays away from materials and energy companies because such cyclicals tend to sink during recessions. He also avoids biotechnology businesses that could sputter if their research efforts fail.
Instead, Rothberg looks for companies that dominate growing niches. The Hennessy managers prefer buying stocks that have below-average price-earnings multiples. To find bargains, the managers often buy when temporary problems push down prices of premier companies. "We will follow a company for years until some short-term disappointment gives us an entry point," says Rothberg.
A holding is
American Tower
(AMT)
, which operates the towers that transmit wireless phone signals. Companies such as
Verizon
(VZ)
and
Sprint Nextel
(S)
pay to use the structures. Revenue grew in recent years as cellular traffic exploded. The existing towers face little competition because it is difficult for rivals to win environmental permits necessary for building the structures. Rothberg argues the company can continue growing as it expands overseas. "International expansion will power them forward for the next decade," he says.
Another holding is
Encore Capital Group
(ECPG)
, a debt collector. The company purchases defaulted accounts from banks and finance companies. Rothberg says Encore has developed sophisticated systems for determining which debts to pursue and how to collect. As a result, the company has been able to generate higher returns than competitors.
Another solid focused fund is
Weitz Hickory
(WEHIX)
. During the past five years, the fund returned 9.8% annually, outdoing 96% of mid-cap blend peers.
Portfolio manager Wally Weitz seeks dominant businesses with rich cash flows. A diehard value investor, he only takes stocks that sell at 30% discounts to their fair values. When Weitz can't find bargains, he holds cash. The fund currently has 30% of assets in cash. While the cash can be a drag on results in bull markets, it helps to stabilize the portfolio in rough times.
>>Also see: Manage Your Finances at Each Stage of Life >>
Weitz likes to snap up stocks after they have fallen out of favor. A holding is
CACI International
(CACI)
, which provides cyber security and information systems for the U.S. Department of Defense and other government clients. The shares sank last fall as investors worried that government cutbacks would hurt revenue. That provided a buying opportunity for Weitz. "We came to the conclusion that the company would generate a substantial amount of free cash flow over the next three to five years--even if demand from the Department of Defense declined," says co-manager Andrew Weitz.
Another holding is
TransDigm
(TDG)
, a maker of aircraft parts. The company can generate reliable cash flows because there is steady demand for replacement parts, says Andrew Weitz.
This article was written by an independent contributor, separate from TheStreet's regular news coverage.
Stan Luxenberg is a freelance writer specializing in mutual funds and investing. He was executive editor of Individual Investor magazine.