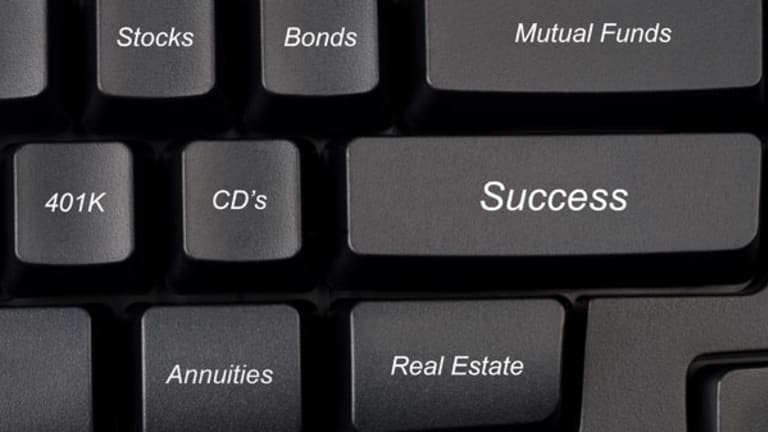 Funds That Bet on Booming Emerging Markets
Consider funds with big holdings in consumer stocks in the emerging markets.
NEW YORK (TheStreet) -- Funds that track the MSCI Emerging Markets benchmark have ranked among the most popular investments in recent years. Big members of the group include
Vanguard Emerging Markets Stock Index
(VEIEX) - Get Vanguard Emerging Mkts Stk Idx Inv Report
and
Northern Emerging Markets Equity Index
(NOEMX) - Get Northern Emerg Markets Eq Index Report
. By buying the index funds, investors figure that they can place a bet on the booming economies of countries such as Brazil and China where millions of consumers are entering the middle class.
But the MSCI funds may not provide the kind of exposure that investors expect, says Marten Hoekstra, chief executive of Emerging Global Advisors. For starters the index funds don't put all their assets in emerging markets, he says.
According to
Morningstar
, a quarter of the Vanguard Emerging Markets portfolio is in the developed world. This occurs because the index fund has stakes in South Korea and Taiwan, which are considered developed countries by the International Monetary Fund. Investing in Asian developed countries could produce decent returns, says Hoekstra. But like many developed economies, Taiwan and South Korea are growing at sluggish paces. While such developing economies as India and China have been growing at annual rates of more than 6%, Taiwan has been shrinking and South Korea has been reporting minuscule gains.
10 Consumer Stocks for the Stay-at-Home Investor
In future years, the growth in the Asian developed countries could remain muted. While emerging economies must spend feverishly to build their infrastructures, Taiwan and South Korea already have modern roads and airports. In addition, there will be no great expansion of the middle class in the developed countries because most people are already prosperous.
Besides holding investments in developed counties, the MSCI funds tend to focus on a few industries, including energy and materials. These sectors have been crucial for enabling countries such as Mexico and Chile to begin their rapid gains. But many natural resources companies are exporters that depend on sales to the developed economies. To benefit from the domestic growth of emerging economies, investors may prefer emphasizing companies in industries such as health, utilities, and consumer staples -- sectors that only play a minor role in the portfolios of the index funds.
For a greater stake in sectors that stand to grow along with domestic economies, consider a fund with big holdings in consumer stocks in the emerging markets. ETF investors may prefer
EGShares Emerging Markets Consumer
(ECON) - Get Columbia Emerging Markets Consumer ETF Report
, which tracks the Dow Jones Emerging Markets Consumer Titans 30 Index. Holdings include
Brasil Foods
(BRFS) - Get BRF SA Sponsored ADR Report
, a dominant supplier of meat and dairy products, and
Lan Airlines
(LFL)
, a Chilean company that serves growing markets in Latin America.
7 Companies That Keep on Growing
For an actively managed mutual fund that has more than 30% of assets in consumer stocks, consider
Oppenheimer Developing Markets
(ODMAX) - Get Invesco Oppenheimer Dev Mkts A Report
. During the past ten years, the fund returned 17.6% annually and outdid 99% of competitors. Oppenheimer favors strong companies in growing sectors. The fund is particularly keen on retailing and consumer companies, says Alice Fricke, a client portfolio manager. "We want to own dominant companies that will take market share away from competitors," she says.
Another fund that focuses on domestic economies is
Causeway Emerging Markets
(CEMVX) - Get Causeway Emerging Markets Inv Report
. During the past three years, Causeway has returned 30.1% annually outdoing 93% of peers. The fund holds some small and midsized companies that depend on local markets. Many of these stocks are growing faster than big companies that depend on sales to sluggish developed countries, says Causeway analyst Joe Gubler.
10 Dow Dogs That Are Barking for Gains
Gubler concedes that the smaller companies can be volatile. To limit risk, the fund stays broadly diversified, holding more than 100 stocks. In addition, the portfolio managers own some big blue chips to provide stability during the periods when emerging markets sink. But the Causeway managers say that many of their best stocks have been small companies that benefit from the rush of emerging markets consumers to join the middle class.
Stan Luxenberg is a freelance writer specializing in mutual funds and investing. He was executive editor of Individual Investor magazine.