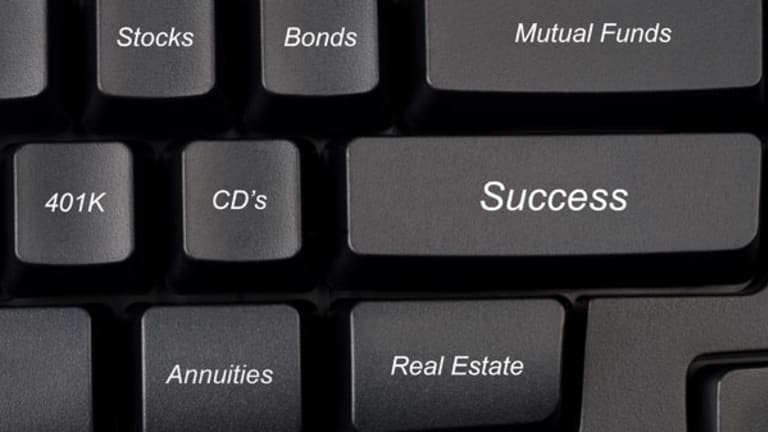 Finding Dividend Stocks That Still Look Like Bargains
After the rally, many utility and REIT stocks seem overpriced. Savvy fund managers are looking further afield.
NEW YORK (TheStreet) -- Searching for yield, investors have been racing to buy dividend-paying stocks.
Favorite choices include
AT&T
(T) - Get Free Report
and
Duke Energy
(DUK) - Get Free Report
, which both yield more than 4.6%, a rich payout at a time when 10-year Treasuries yield only 1.63%.
Now some fund managers worry that high-yield stocks have become too rich. According to T. Rowe Price, a warning signal went off recently when dividend-paying stocks became more expensive than non-dividend payers -- a big change from the pattern that has held for past three decades.
"A few years ago, it was like shooting fish in a barrel because all the dividend stocks were so cheap," says David Abella, portfolio manager of
Rochdale Dividend & Income
(RIMHX) - Get Free Report
. "Now you have to search for names that have been overlooked."
In 1980, the non-dividend stocks in the Russell 1000 index sold for a forward price-to-earnings ratio of almost 15, as investors embraced technology and other growth sectors that paid no yields. In contrast, dividend payers only had a ratio of around 5 because utilities and other yield-rich sectors seemed to be stodgy choices with little growth potential.
Throughout the 1980s and 1990s, dividend payers remained unloved. As recently as 2005, their stocks had a P/E of around 15, while non-dividend payers traded near 20.
Then the financial crisis caused an upheaval. With investors seeking safety, dividend stocks fared better during the downturns that swept markets in 2008 and 2011. By June this year, dividend stocks sold for a multiple of around 15, while non-dividend stocks traded for a bit less than that.
The overvaluation has become particularly pronounced for utility stocks.
Utilities Select Sector SPDR ETF
(XLU) - Get Free Report
currently has a forward multiple of 15.8, compared to 13.8 for the S&P 500.
Should you stay away from dividend-oriented funds? Not necessarily. But for safety, consider one of the top-performing funds that have been altering strategies to avoid buying overvalued stocks. A solid choice is
T. Rowe Price Dividend Growth
(PRDGX) - Get Free Report
. During the past five years, the fund returned 2.3% annually, outdoing 88% of large blend funds.
These days portfolio manager Tom Huber is underweight utilities and REITs, shares that can yield 4% or more. Instead, he is emphasizing growing companies that yield less than 3%. His portfolio includes unloved retailers and healthcare businesses. "Companies with 2% dividends are not necessarily on the radar screen of investors who are primarily concerned about getting high yields," Huber says.
Huber prefers stable companies that can steadily increase their dividends. A favorite holding is
Kohl's
(KSS) - Get Free Report
, a department store chain that yields 2.4% and has a P/E ratio of 12.3. He also likes
United Technologies
(UTX) - Get Free Report
, maker of Otis elevators and Pratt and Whitney aircraft engines. The stock yields 2.7%. The company can grow by expanding its overseas sales.
Another steady fund is
Rochdale Dividend & Income
(RIMHX) - Get Free Report
. During the past five years, the fund has returned 4.2% annually, outdoing 98% of large value funds.
Portfolio Manager David Abella says that blue-chip office and mall REITs have become too expensive. Many of the expensive REITs own trophy properties that tend to attract attention from investors. To find bargains, he has been buying healthcare REITs, which own hospitals and other medical properties.
A favorite holding is
Ventas
(VTR) - Get Free Report
, which owns nursing homes and assisted-living facilities that provide support for seniors. "It is a steady business that is somewhat immune from the ups and downs of the economy," Abella says.
Abella is wary of many pharmaceutical companies because their sales should drop when patents expire in the next several years. But he likes
Bristol-Myers Squibb
(BMY) - Get Free Report
. The company has relatively good growth prospects and a solid dividend, Abella says.
This article is commentary by an independent contributor, separate from TheStreet's regular news coverage.
Stan Luxenberg is a freelance writer specializing in mutual funds and investing. He was executive editor of Individual Investor magazine.