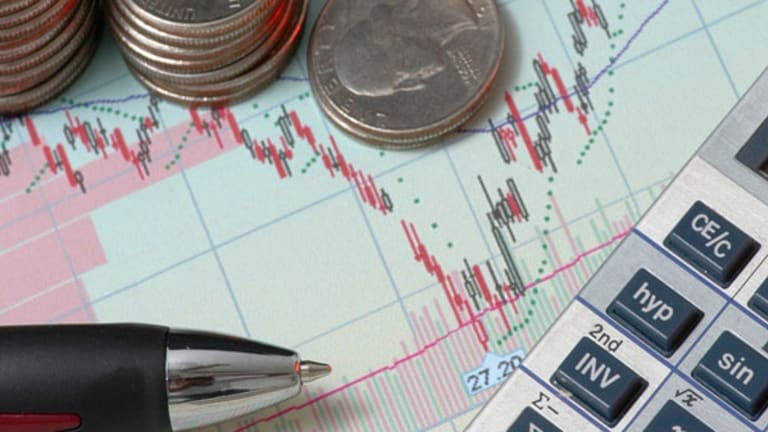 Fairholme's Berkowitz Swears He's Talented, Not Lucky
Bruce Berkowitz defends the 32% drop in 2011 for his Fairholme Fund.
BOSTON (TheStreet) -- Bruce Berkowitz would kindly like to remind investors he was a top portfolio manager for a decade, even if his fund racked up huge losses on investments in financial stocks like Bank of America (BAC) - Get Bank of America Corp Report in 2011.
The king of mutual fund investing was poetic in his defense of his
Fairholme Fund's
(FAIRX) - Get The Fairholme Fund Report
poor performance in 2011 in a letter to fund shareholders Tuesday, saying that the fund's performance last year "makes little sense."
The Fairholme Fund tumbled 32% last year, compared with a relatively flat
S&P 500
, not including dividends. The fund lost big on two of Berkowitz's biggest bets, insurer
American International Group
(AIG) - Get American International Group, Inc. Report
, which plunged 52% last year, and Bank of America, which tumbled 58% last year.
Sears Holding
(SHLD)
was another losing position for the fund, down 51% last year.
"In great years, we asked shareholders not to be swayed by short-term performance," Berkowitz said in the letter. "The same is true in a bad year. One circling of the sun is too short a time to differentiate between good and lucky."
"We can only hypothesize from public comments that investors did not fathom our financials' assets," he added.
Berkowitz's letter sounds like a veiled reference to public criticism that some star money managers been lucky more often than smart. For example, hedge fund maanger John Paulson outperformed with timely bets against the housing market and with long positions in financial stocks and gold. His flagship fund was sliced nearly in half during 2011, however.
Similarly, bond king
had bets against U.S. Treasuries go against him in 2011. Legg Mason's Bill Miller and Ken Heebner are two other fund managers who have been hobbled by weak performance recently.
Berkowitz, though, lost a close ally during 2011 as performance lagged.
Charlie Fernandez, Berkowitz's right-hand man
, decamped from Fairholme according to a regulatory filing in October.
The Fairholme Fund has given its investors a flicker of hope in January that Berkowitz's self-confidence is warranted, as it gained about 11%, while the S&P 500 gained 4.8%.
AIG gained 8.2% in January, while Bank of America gained 29%, although it's still down 47% from the beginning of last year.
AIG, which was the recipient of a government bailout in 2008, reported a $4.1 billion third-quarter loss in November. Bank of America showed signs of stability and slight improvement in its most recent quarter.
Berkowitz has a reputation as a contrarian -- and a successful one. Sounding like a foundering ship's captain, Berkowitz concluded his shareholder letter with a triumphant "We will stay the course."
The Fairholme Fund has returned an annualized 9.6% since inception at the end of 1999 through Dec. 31, 2011, compared with a gain of less than 1% a year for the S&P 500. That performance led to Berkowitz being named U.S. domestic stock fund manager of the decade in 2010 by Morningstar.
Disclosure: TheStreet's editorial policy prohibits staff editors and reporters from holding positions in any individual stocks.