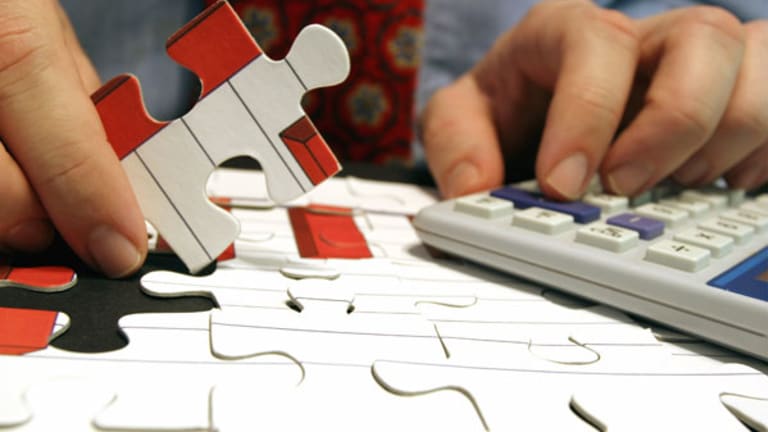 Publish date:
Costly Mistakes Fund Investors Made
Too many shareholders dumped equities and missed the rally.
Too many shareholders dumped equities and missed the rally.
NEW YORK (TheStreet) -- With stocks rallying, many mutual funds boast compelling track records. During the past five years, the average large blend fund returned 15.7% annually, according to Morningstar. But all too many investors have failed to enjoy the big gains because of poorly timed moves. Frightened by the financial crisis, shareholders dumped equity funds at the worst time -- near the trough of the market. Some unlucky investors sat on the sidelines for several years and only went back to stocks after the biggest gains had been recorded.
To appreciate how such bad timing reduced results, consider a recent study by Morningstar. The researchers started by calculating five-year total returns -- the returns you receive if you bought a fund five years ago and held it. Then Morningstar calculated the investor return -- what the typical investor actually received. The investor return takes into consideration when money moved in and out of funds. When shareholders buy or sell at the wrong times, investor returns are lower than total returns.
The Morningstar study shows that average investor returns were disappointing. International equity funds recorded annual five-year total returns of 7.7%, but the investor return was only 6.4%. Bond investors fared particularly poorly, since many shareholders raced to buy in recent years -- a time when fixed-income delivered subpar results. For the five years, taxable bonds returned 7.1% annually, while the investor return was only 5.1%.
Some volatile funds had particularly poor investor returns. Such aggressive portfolios had periods of strong performance followed by steep declines. All too often investors bought the funds when they were hot and sold during a downturn. Shareholders proved particularly inept at owning
Fairholme
(FAIRX) - Get Report
, an aggressive fund that is prone to surges and declines. During the 10 years ending in September, Fairholme returned 10.9% annually, outdoing 99% of its large value competitors. But the investor return was only 4.2%.
Fairholme portfolio manager Bruce Berkowitz is famous for placing a few big bets on unloved stocks. Following the financial crisis, the fund recorded huge gains. Investors piled in as assets climbed from $3.8 billion in 2006 to $18.8 billion in 2010. But most of the money arrived in time for some big losses. As banks stabilized, the fund focused on financial stocks, including
American International Group
(AIG) - Get Report
and
Bank of America
(BAC) - Get Report
. When concerns about the European crisis roiled the markets in 2011, financial stocks sank. Fairholme lost 32.4% for the year and trailed all its competitors. Since then the fund has performed well, but not many shareholders enjoyed the gains as total assets slipped to $7.8 billion.
Because sector funds can be especially volatile, they often deliver poor investor returns. Shareholders have made particularly bad moves with precious metals funds. Consider the record of
Oppenheimer Gold & Special Minerals
(OPGSX) - Get Report
. During the past 10 years, the fund returned 8.5% annually, outdoing 85% of peers. But most investors bought after gold was peaking. As a result, the investor return was only 3.9%.
To make sure that you won't panic and sell at the wrong time, consider stable funds with strong investor returns. Such reliable performers tend to be easy to hold because they don't sink sharply during downturns. A notable choice is
MFS Massachusetts Investors
(MITTX) - Get Report
. During the past 10 years, fund recorded a total annual return of 7.7%, outdoing 75% large growth competitors. The MFS investor return was also 7.7%. The fund focuses on rock-solid blue chips, such as
Johnson & Johnson
(JNJ) - Get Report
and
Procter & Gamble
(PG) - Get Report
. Those premier growth stocks tend to hold their value in hard times. Other large-cap funds with strong investor returns include
Buffalo Growth
(BUFGX) - Get Report
,
Fidelity Focused Stock
(FTQGX) - Get Report
, and
T. Rowe Price Equity Income
(PRFDX) - Get Report
.
A strong small-cap choice is
Royce Special Equity
(RYSEX) - Get Report
. Portfolio manager Charlie Dreifus focuses on profitable companies that sell at discounts. The approach enabled the fund to excel in downturns. During the past 10 years, the Royce fund recorded a total annual return of 9.2%. The investor return was 10.6%. The high investor return suggests that Royce shareholders made some smart moves, buying before stocks rallied.
At the time of publication the author held no positions in any of the stocks mentioned.
This article is commentary by an independent contributor, separate from TheStreet's regular news coverage.
Stan Luxenberg is a freelance writer specializing in mutual funds and investing. He was executive editor of Individual Investor magazine.