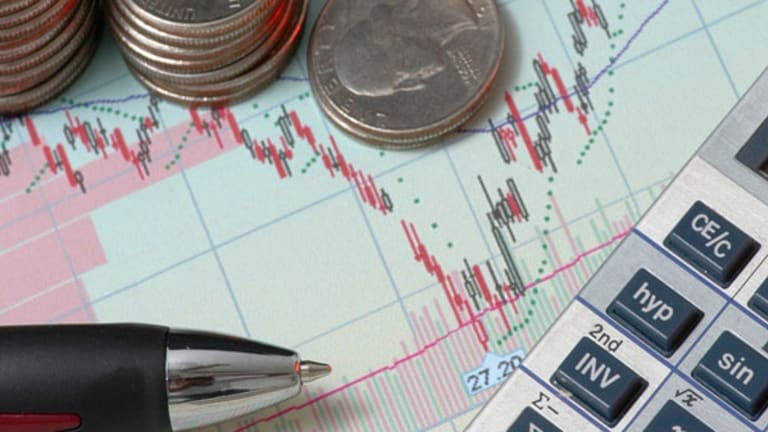 Corbett Likes the Midas Touch
Michael Corbett, portfolio manager for the Perritt Micro Cap Opportunities Fund, names his favorite micro-cap stocks including Acent Capital, CyberOptics, Midas and Century Casinos.
Though the past few years have been tough on micro-cap companies, Michael Corbett, portfolio manager of the
Perritt Micro Cap Opportunities Fund
(PRCGX) - Get Perritt Micro Cap Opportunities Report
, sees a brighter outlook for the market's minnows in 2012.
"Valuations have come in and we've had a big multiple contraction within the space. As a result, we think things will improve going forward," says Corbett.
The $315 million fund, which garners 3 stars from
Morningstar
(MORN) - Get Morningstar, Inc. Report
, is down 11% over the past 12 months, putting it in the 95% percentile in Morningstar's small blend fund category. Over the past three years, the fund has returned an average of 20.5% annually, outpacing 55% of its Morningstar rivals.
One of Corbett's top stock picks is
Ascent Capital Group, Inc.
(ASCMA)
, a former media company that has transformed itself into a home security company through the purchase of Monitronics in 2010.
"We bought the stock a little more than a year and a half ago and we are up about 100% so far. I still think there's more room in it," says Corbett.
Corbett also likes another makeover story in
CyberOptics
(CYBE) - Get CyberOptics Corporation Report
, as a play on the growth smartphone and tablet devices. CyberOptics does inspections for the semi-conductors in these hot products and as the demand for them grows, so will the market cap for CyberOptics, now valued at $53 million, says Corbett.
"This is a company that's transformed itself from operating in a small part of the inspecting business to an area where they can really show huge growth. And they have a tremendous amount of cash to spend on capturing new business," says Corbett.
He also likes
Century Casino
(CNTY) - Get Century Casinos, Inc. Report
, which operates casinos outside of Las Vegas in Colorado, Canada and Poland.
"For a gaming company, Century is completely diversified but completely misunderstood. It has a market cap of only $60 million, with $20 million in excess cash, and management's hungry to buy even more businesses and feed the growth that they have in the world," says Corbett.
Finally, Corbett is a fan of auto-repair chain
Midas Inc.
( MDS), which he purchased for the fund a few years ago. Unfortunately, the stock has not been doing much since Midas' management has had trouble creating value. However, Corbett expects that to change now that the company's board has hired an investment bank to explore alternatives including a sale.
" We think it's a possibility that they sell the company to some other strategic buyer within the next couple of months," says Corbett.