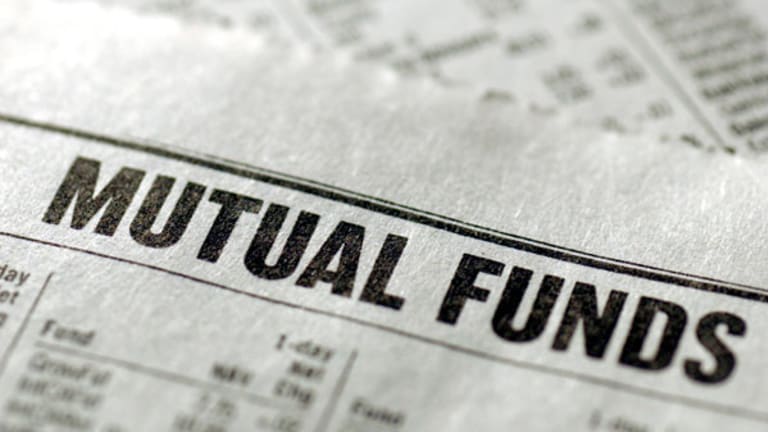 Can Morningstar Pick Winning Funds?
Morningstar's new ratings system looks at past performance <I>and</I> future potential.
NEW YORK (
) -- Morningstar's fund ratings have long carried weight.
Investors flock to mutual funds that earn the top Morningstar grade of five stars.
But this has troubled academic researchers who argue that the star system can only provide limited guidance. The issue is that the ratings rely solely on past performance, and the past doesn't necessarily predict the future, as the boilerplate warnings note.
Morningstar has conceded the point, saying that the stars should only be used by investors as a starting point for research.
Now Morningstar has introduced a new system that rewards top funds with ratings of gold, silver or bronze. Although the old star system simply indicates the funds that had the best returns in the past, the new ratings represent Morningstar's judgment about which funds will be winners in the future.
Also see: Shifting Away From Junk Bonds>>
It is too soon to know whether the latest system can provide reliable guidance, but some of the early results are promising.
For the 12 months ending in May, gold-rated large blend funds returned 28.6%, compared with 27.3% for the
S&P 500
. Large value winners returned 29.6%, and large growth 29.0%. Top-rated funds in the intermediate-term bond category returned 4.6%, compared with 0.9% for the Barclays Capital U.S. Aggregate bond index.
There is good reason to think that the new system will prove more reliable than the stars. Besides looking at risk-adjusted past performance, the Morningstar analysts now consider a host of factors, including fees and whether fund managers invest in their own portfolios.
Also see: A Case for Bank Stocks>>
The inclusion of fees alone should improve predictions. Many studies have shown that cheap funds outdo expensive ones on average. In addition, Morningstar says that when managers invest heavily in their own funds, they tend to outdo competitors who do not have their nest eggs at stake.
Under the new system, the final grades are partly based on data and partly on the subjective judgments of the analysts. The analysts evaluate whether a fund manager acts in the best interest of shareholders.
Points are deducted from companies with funds that seem to be marketing gimmicks instead of sound long-term holdings. The analysts favor funds with long-tenured managers and disciplined investment strategies.
When a manager departs, Morningstar must decide whether to keep the old rating. Analysts were forced to rethink their views on
T. Rowe Price New America Growth
(PRWAX) - Get T. Rowe Price All Cap Opportuns Report
when the longtime manager departed in May. The fund had earned a gold rating by outdoing the S&P 500 for 10 years while charging reasonable fees. But Morningstar lifted the recommendation and gave the fund a neutral rating, saying that it was hard to predict how the new manager would fare.
Also see: EMV Countdown: Do You Have to Have It?>>
In some cases, Morningstar has given surprising ratings, recommending funds with poor recent returns.
Longleaf Partners
(LLPFX) - Get Longleaf Partners Fund Report
is rated silver, even though the fund lagged most of its large blend peers during the past five years. The Morningstar analysts praise the fund's disciplined style of contrarian investing. Despite suffering periods of underperformance, Longleaf has a strong 15-year record, topping the S&P 500 by nearly 2 percentage points annually.
Permanent Portfolio
(PRPFX) - Get Permanent Portfolio Permanent I Report
only received a neutral rating, even though the portfolio outdid 99% of its conservative allocation peers during the past 10 years. The fund holds a static allocation, always keeping assets in categories such as gold, Treasury bonds, and Swiss francs. In the past decade, gold and Swiss francs rallied sharply. But the Morningstar analysts argue that the fund could face headwinds in the future.
A notable gold-rated fund is
American Funds Fundamental Investors
(ANCFX) - Get American Funds Fundamentl Invs A Report
. During the past 10 years, the fund outdid 97% of large blend competitors while charging modest fees. The fund's managers have had long tenures and invest in their own portfolios.
For investors seeking a small value choice, a gold-rated pick is
Diamond Hill Small Cap
(DHSCX) - Get Diamond Hill Small Cap Investor Report
. The fund has outshined most competitors during the past decade while recording low risk scores.
At the time of publication, Luxenberg had no positions in securities mentioned.
This article is commentary by an independent contributor, separate from TheStreet's regular news coverage.
Stan Luxenberg is a freelance writer specializing in mutual funds and investing. He was executive editor of Individual Investor magazine.