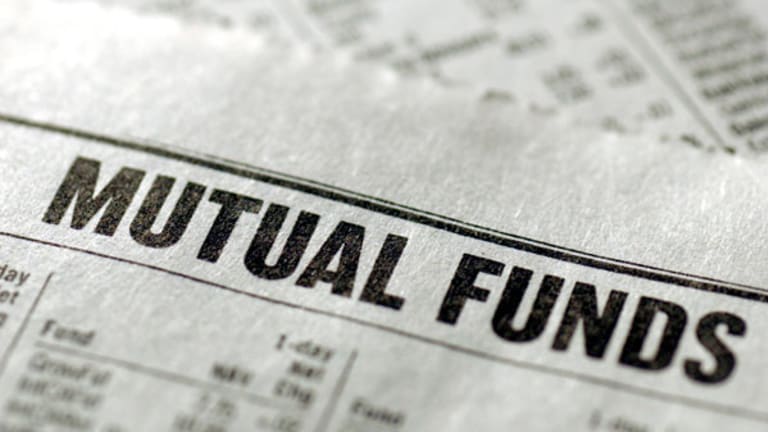 Build America Bonds Still Attractive
The bonds have cooled off since they were introduced but they still offer attractive yields.
The bonds have cooled off since they were introduced but they still offer attractive yields.
NEW YORK (
) - In the volatile markets of recent months, Build America Bonds have soared.
Representing a small corner of the municipal market, the bonds deliver rich income. During the past year, the
Eaton Vance Build America Bond
(EBABX) - Get Report
, a mutual fund, returned 18%, outdoing 99% of bond funds and topping the Barclays Capital Aggregate Bond index by 12 percentage points, according to Morningstar.
PowerShares Build America Bond
(BAB) - Get Report
, an ETF, returned 17.1%.
Now that the bonds have enjoyed a steep rally, they no longer represent screaming bargains. But the funds are still worth considering for their fat yields. At a time when 10-year Treasuries yield a paltry 2.06%, many Build America Funds yield more than 5% -- a nice payout for a high-quality investment.
The bonds were introduced in 2009 as part of the American Recovery and Reinvestment Act, which aimed to help the economy rebound from the financial crisis. While most municipal bonds are tax-free, Build America Bonds are fully taxable.
Under the program, the Treasury subsidizes 35% of a municipality's cost of making interest payments on bonds. The aim is to help local and state governments pay for capital projects. Municipalities issued $181 billion worth of the bonds in 2009 and 2010. Since then no more of the bonds have been issued. The Obama administration has sought to continue the program, but Republicans in Congress have balked.
Investors have embraced the taxable municipals partly because most Build America Bonds carry top ratings of AA and AAA. Many of the issues are general obligation bonds, which are backed by the full taxing power of municipalities. Other safe issues include bonds that are backed by revenues from essential services, such as water and sewer projects. Many of the Build America Bonds have long maturities of 30 years.
Unnerved by debt problems in Europe and the U.S., investors have fled to the safety of Treasuries and other high-quality bonds, including Build America Bonds. That has pushed up prices of high-quality bonds and lowered their yields. Prices of 30-year securities have done particularly well because long bonds tend to enjoy the strongest gains during periods when rates fall.
Besides benefitting from falling rates, the Build America Bonds delivered big returns because they tended to be undervalued at first. Wary of the new bonds, investors demanded higher yields to compensate for the uncertainty surrounding unfamiliar issues.
During some months, bond prices were depressed because of sudden oversupplies. Faced with the end of the program, many issuers rushed to market in the fourth quarter of 2010 and caused a glut. "Because of the large overhang of supply, deals had to be cheaper in order to attract investors," says Dan Close, portfolio manager of
Nuveen Build America Bond
(NBB) - Get Report
.
Seeking to attract buyers late in 2010, the New Jersey Turnpike -- a rock-solid issuer -- had to offer yields that were 262 basis points (2.62 percentage points) more than comparable Treasuries. Since then, spreads have narrowed, and the New Jersey bonds now yield 170 basis points more than Treasuries.
Although yields have declined, they still represent good values compared to corporate bonds and other alternatives. PowerShares Build America Bond yields 4.99%, a rich payout for a AA-rated fund. In comparison,
iShares iBoxx $ Investment Grade Corporate Bond
(LDQ)
yields 3.88% and has an average credit quality of A.
To get a higher yield, consider a closed-end fund. Nuveen Build America Bond yields 7.05% and has an average credit quality of A+.
BlackRock Build America Bond
(BBN) - Get Report
yields 7.7% and has an average credit quality of AA-.
While the closed-end funds produce extra yield, they come with more risk because the funds use leverage. To leverage, closed-end funds issue debt and use the proceeds to buy more bonds. Leverage can boost returns in good times -- and hurt results when interest rates rise and markets turn down. But for the next two years, the
Federal Reserve
plans to hold rates flat. That should help keep bond prices stable and limit the risks of the closed-end funds.
What happens if Congress refuses to authorize more Build America Bonds? Over the short-term, the lack of new issuance could prop up prices as investors compete to buy scarce existing bonds. If the scarcity persists, funds could be forced to eventually change their charters, perhaps including other kinds of taxable municipals in their portfolios.
BlackRock Build America Bond plans to review its strategy if none of the bonds are issued for two consecutive years after 2011. "We have a couple years to decide what direction the fund should take," says Peter Hayes, who heads BlackRock's municipal department. "My guess is that after the election of 2012 there will be some changes in tax policy, and there will be more clarity about Build America Bonds."
Whether or not Congress takes any action, the funds should operate smoothly for at least the next several years, offering a tempting new source of income to yield-starved investors.
Stan Luxenberg is a freelance writer specializing in mutual funds and investing. He was executive editor of Individual Investor magazine.