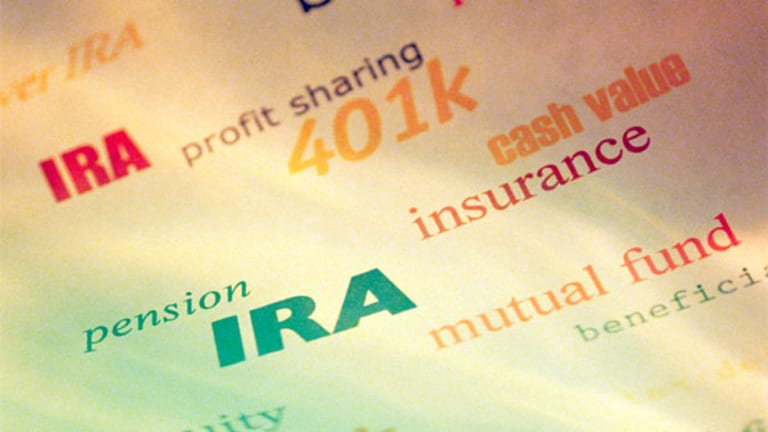 NEW YORK (TheStreet) -- Plenty of financial advisors are nervous about the bond markets. Yields are skimpy, and some day they will rise. When rates climb, bond prices fall. The eventual losses could be painful for investors who figure that they are holding safe securities.
To help investors limit the risks, fund companies have introduced a variety of nontraditional bond funds, which can sell short and use other techniques to make money during times when most bonds are sinking.
These funds have short track records, and so far most have been unimpressive. During the past three years, the average nontraditional bond fund returned 5.3% annually, compared to a return of 6.7% for the Barclays Capital Aggregate U.S. bond index, according to Morningstar.
The problem is that the funds have been selling short and using other techniques to limit risk. But in recent years, it has not paid to hedge. With interest rates generally falling, the best returns have gone to investors who followed old-fashioned techniques, such as buying Treasuries.
But a few nontraditional funds have produced notable results. They have limited losses in downturns and delivered competitive results in good times. Among the top performers are
Forward Credit Analysis Long/Short
(FLSRX)
,
Iron Strategic Income Investor
(IRNIX) - Get Iron Strategic Income Fund Inv Report
, and
Western Asset Total Return Unconstrained
(WAUAX) - Get Western Asset Total Rtrn Unconst A Report
. If bond markets enter a prolonged bear market, the top nontraditional funds should really shine.
For investors who want to own high-yield bonds, Iron Strategic Income makes an intriguing choice. Portfolio Manager Aaron Izenstark owns a cross section of high-yield securities. When the outlook looks shaky, he holds some cash or takes short positions. "We are trying to reduce volatility and give consistent returns," Izenstark says.
Iron Strategic helped protect shareholders during the financial crisis. While the average high-yield fund lost 26.4% in 2008, Iron Strategic only dropped 8.3% for the year. By limiting losses, the fund has outpaced most peers. During the past five years, Iron Strategic returned 8.1% annually, compared to 6.9% for the average high-yield fund.
Because it avoids big losses, the fund could be a particularly appealing choice for investors who are prone to panic in downturns. All too often, investors flock to high-yield bonds after they have rallied. When the inevitable downturn occurs, the newcomers sell at the trough. By holding Iron Strategic through up and down markets, shareholders may be able hold for the long term and obtain sound returns.
Forward Credit Analysis Long/Short can hold bonds of all kinds, but it typically keeps at least half of its assets in municipal bonds. Lately, Portfolio Manager Guy Benstead has nearly all his assets in tax-free bonds.
He figures that municipals are unloved because investors worry about uncertainty in Washington and budget problems in some states and cities. Benstead says that Washington will clarify its policy in the next year or so, and chances are tax rates will go up. That will boost municipals because their tax advantages will become more valuable.
He says that municipal finances are slowly improving as the economy grows. "We are seeing a steady improvement in the credit profile of municipal issuers," he says.
Worried about a potential rise in rates, Benstead has been shorting Treasuries. That has been a drag on returns this year, but shorting has boosted the fund in the past. As the debt-ceiling crisis unfolded last summer, he shorted corporate bonds, a move that produced gains when bonds sank in August and September.
Most often the moves have been on target. During the past three years, the fund returned 11.7% annually, while the average intermediate-term municipal fund returned 6.3%.
Western Asset Total Return Unconstrained can go long or short bonds of all kinds. During the past three years, the fund returned 7.6% annually. Wary about rising interest rates, Portfolio Manager Donald Plotsky is emphasizing shorter bonds, which are relatively resilient when rates rise.
To pick up some extra yield, he is holding bank loans. Those are rated below investment grade and yield about 5.7%. Because the loans are adjustable, the yields climb when interest rates rise. That helps the loans avoid losses in bond bear markets. "The loans are less interest-rate sensitive than traditional bonds," Plotsky says.
This article is commentary by an independent contributor, separate from TheStreet's regular news coverage.
Stan Luxenberg is a freelance writer specializing in mutual funds and investing. He was executive editor of Individual Investor magazine.