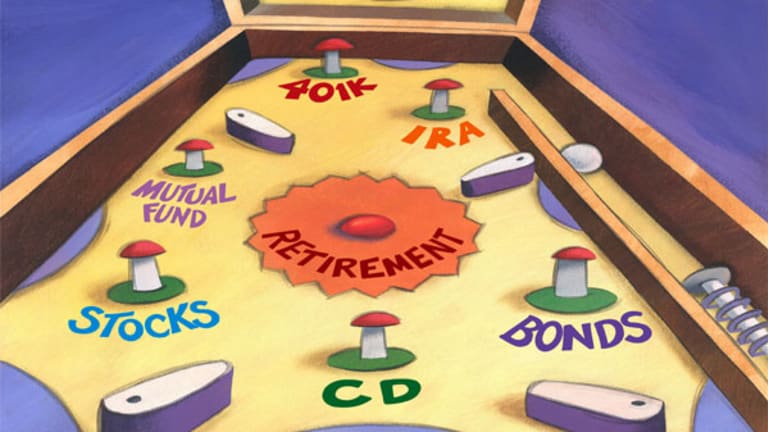 A Growth Fund Thriving in Volatile Markets
Ron Baron protects his shareholders by focusing on dominant companies.
NEW YORK (TheStreet) -- Ron Baron ranks as one of the top growth managers. During the past 15 years, his Baron Growth (BGRFX) - Get Baron Growth Fund Retail Report has returned 9.3% annually, outdoing its average mid growth peer by nearly 3 percentage points, according to Morningstar. What makes the record especially noteworthy is that the fund delivered strong returns while being less volatile than peers.
Racetrack owner Penn National is one of Baron's holdings.
Baron does particularly well in bear markets. The fund outdid its category by wide margins during the downturns of 2002 and 2008. When stocks collapsed this May, Baron Growth topped 97% of peers for the month.
The fund achieved the strong performance by following a distinctive strategy. Baron looks for companies that can deliver sustained earnings growth and strong returns on capital over long periods of time. Once the fund buys, it holds patiently. The average holding period for stocks in the portfolio is seven years. In contrast, competitors turn over their portfolios every year.
To find companies that can grow year after year, Baron looks for businesses with clear advantages. Many holdings have strong franchises that are protected by moats, factors that keep competitors from stealing market share. Such steady performers have enabled the fund to perform well in hard times.
Holdings include
Penn National Gaming
(PENN) - Get Penn National Gaming, Inc. Report
, an operator of casinos and racetracks. The earnings have been reliable because the company has exclusive licenses to operate in smaller cities that are not near major gambling centers. Another holding is
Under Armour
(UA) - Get Under Armour, Inc. Class C Report
, the maker of athletic clothing. The company has gained loyal customers by offering innovative products that absorb perspiration.
Ron Baron says that his fund aims to double its share price every five or six years. In an era of sluggish growth, the goal may seem ambitious. But in a recent shareholder letter, Baron argues that stocks can deliver solid returns because valuations have sunk sharply over the past decade.
During the 1990s bull market, the price/earnings ratio of the market peaked at 30, as investors expected the good times to last indefinitely. After the Internet bubble burst, optimism cooled. With valuations declining, the
Standard & Poor's 500
returned 1.5% annually from 2000 through the first quarter of this year. The market performance was the worst in the country's history, trailing even the results of the Great Depression. By January 2012, the P/E had dipped to 12, well below the long-term average of 15.
While stock prices are currently at moderate levels, earnings growth is robust. Last year corporate earnings grew 15%, and analysts expect more strong performance this year. Baron says that his fund's stocks are doing much better than average. Last year their earnings grew 20%, and the fund expects to see a 15% increase in 2012.
Baron argues that the strong growth in his portfolio can continue in coming years. He points to the healthy outlook for holdings such as
Dick's Sporting Goods
(DKS) - Get Dick's Sporting Goods, Inc. Report
, which has been in the portfolio since 2004. The chain has 486 stores in 44 states. The company opened 36 locations last year, and plans to open 40 for 2012. Baron says the total number of stores can double as the chain takes market share from smaller competitors. Dick's is reporting rapid growth of its Internet business.
Another longtime holding is
Mettler-Toledo International
(MTD) - Get Mettler-Toledo International Inc. (MTD) Report
, which makes scales and precision instruments that are used in laboratories and food retailers. Earnings in the most recent increased by 14%. The company is expanding its business in China.
Last year Baron bought
United Natural Foods
(UNFI) - Get United Natural Foods, Inc. Report
, a distributor of natural and organic groceries. The company is a low-cost leader in a fast-growing market. In the latest quarter, sales increased 15%. Customers include big chains such as
Whole Foods
(WFM)
as well as local health food stores. Baron argues that United Natural Foods can continue growing as more consumers emphasize healthy foods and mainstream grocery chains increase their sales of organic foods.
At the time of publication the author had no holdings in the stocks mentioned.
Stan Luxenberg is a freelance writer specializing in mutual funds and investing. He was executive editor of Individual Investor magazine. He has no positions in any of the stocks mentioned.