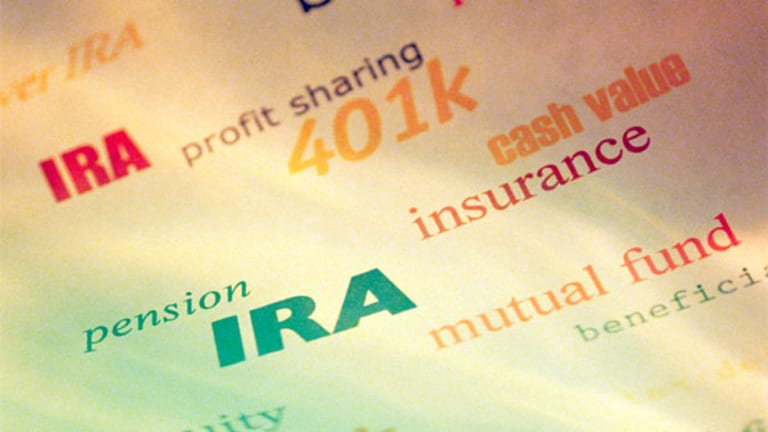 A Growth Fund for Hard Times: CIAOX
Capital Advisors Growth Fund manager Keith Goddard works to limit losses while maintaining potential for aggressive growth. As downturns dim prospects for competitors, this fund shines.
NEW YORK (TheStreet) -- All too often, large growth funds have followed a volatile pattern. During bull markets, the growth funds soared as investors bid up prices of fast-moving technology and consumer stocks. Then the rally ended and growth stocks crashed hard as overvalued shares sank.
Because of the regular collapses, the large growth category has often trailed large value. From 1928 through 2010, large growth stocks returned 8.8% annually, compared to a figure of 11.1% for large value, according to Ibbotson Associates. In recent years, growth stocks have sunk twice -- after the Internet bubble burst in 2000 and when the financial crisis unfolded in 2008. Hurt by the downturns, large growth funds trailed the S&P 500 during the past decade, while large value funds outdid the benchmark.
Should you avoid large growth funds altogether? Probably not. Growth stocks excel sometimes, and they can help to diversify portfolios. But to get steadier results, consider a growth fund that aims to limit losses in downturns. A solid choice is
Capital Advisors Growth Fund
(CIAOX) - Get Report
. The fund often lags in bull markets, but it shines in hard times. In 2008, Capital Advisors outdid 98% of competitors and topped the
S&P 500
by 7 percentage points, according to Morningstar. By managing risk, the fund returned 2.8% annually during the past decade, outdoing the S&P 500 and surpassing 66% of competitors.
Portfolio manager Keith Goddard becomes cautious when markets look hazardous. To track risk, he watches a variety of measures, including yields on high-yield bonds, which are considered below-investment grade. When investors become nervous about the economy, they worry about corporate defaults and sell high-yield bonds. As a result, the bond yields can rise, and the spread between yields of Treasuries and high-yield bonds can increase. That serves as a danger signal for Goddard. He also watches the moving averages of stock markets, which indicate whether stocks are rising or falling. A falling average can indicate trouble ahead.
Capital Advisors Growth Fund portfolio manager Keith Goddard
Goddard concedes that the indicators don't always predict short-term market moves. But by lowering risk when indicators are negative, he aims to boost long-term performance. "If you apply the discipline month after month, you end up with lower risk over the long term," he says.
To limit risk, Goddard can hold up to about 15% of assets in cash. At the moment he has 10% in cash. He has turned defensive because in recent months as moving averages have declined and bond yield spreads have widened.
Besides holding cash, he also aims to protect shareholders by following a disciplined system for picking stocks. Goddard starts by dividing the universe of growth stocks into three categories based on risk. During hazardous times, he emphasizes the low-risk stocks. Goddard calls the safest group stable growers. These include blue chips such as
Abbott Laboratories
(ABT) - Get Report
and
Procter & Gamble
(PG) - Get Report
, which tend to be resilient in downturns. Next on the risk spectrum are accelerated growers -- companies, such as
Apple
(AAPL) - Get Report
that are growing more than twice as fast as the economy.
While these can deliver big gains, they can also sink in downturns. The riskiest category is emerging franchises. This group includes biotechnology companies and other businesses that hold great potential -- and considerable risk.
Because he is wary at the moment, Goddard currently has 42% of assets in stable growers, an overweighting. He has only 2% of assets in emerging franchises. In 2004 and 2005, the fund was more aggressive because yield spreads were narrowing, and moving averages were heading in a positive direction.
For stable growers, Goddard likes to find modestly priced companies with improving fundamentals. A favorite choice is
Pepsico
(PEP) - Get Report
. While shares of
Coca-Cola
(KO) - Get Report
have climbed in the past year, Pepsico has stagnated after delivering disappointing earnings. But Goddard argues that Pepsico will soon return to favor. The company is improving its profit margins and analysts are beginning to raise their ratings. "Pepsico is rock-solid, and you know it will be around for years and years," he says.
A holding with accelerating earnings is
General Motors
(GM) - Get Report
. The company is enjoying a growth spurt as auto sales rebound from the lows recorded during the financial crisis. In the past, the automaker was very cyclical, losing money during recessions. But now the company has slashed costs so much that it about broke even during the trough of the recent recession. After selling only 10 million cars in 2009, U.S. automakers should sell around 12 million this year and 15 million in a few years, says Goddard. In that environment, General Motors should prosper.
An emerging franchise that Goddard likes is
Celanese
(CE) - Get Report
, a chemical producer. The company has a pilot program in China that seeks to convert coal into ethanol. If the technology proves successful, the stock could double, says Goddard.
Stan Luxenberg is a freelance writer specializing in mutual funds and investing. He was executive editor of Individual Investor magazine.