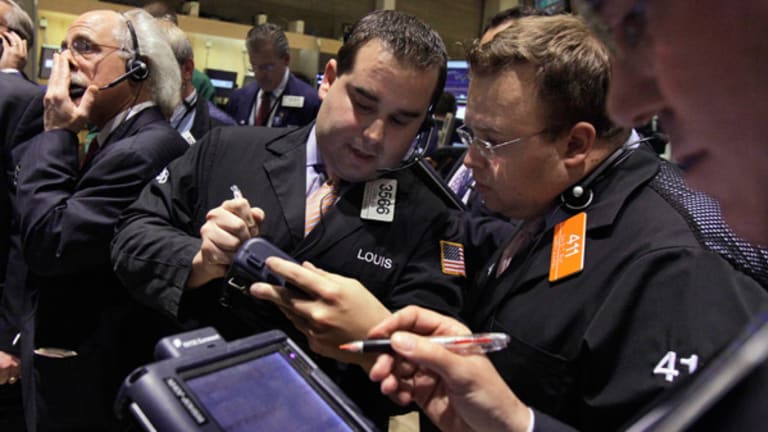 Why Advisers Are Recommending Index Funds
Passive investment choices can generate the biggest fees.
NEW YORK (TheStreet) -- Investors have been abandoning actively managed mutual funds, which aim to outdo market benchmarks. Since 2008, shareholders have pulled $393 billion from active large-cap U.S. stock funds, according to Morningstar. At the same time, large-cap index funds reported $218 billion in inflows.
Part of the reason for the exodus from active managers could be that investors think index funds will outperform. But much of the move into passive funds is due to dramatic changes in the compensation system of financial advisers. These days advisers have a motivation to recommend index funds. That is very different from the past, when financial advisers had incentives to stick with active funds. The shift in compensation has had a big impact because half of all fund investors use a financial adviser, according to the Investment Company Institute, the mutual fund trade group.
Cramer: Separating 'Facts' From 'Guidance' >>
As recently as two decades ago, the big majority of advisers were paid every time a client bought a stock or mutual fund. When they sold funds, advisers received a commission known as a load. A typical fund would charge an up-front load of 5%. So when a client spent $10,000, $500 went to the broker, and only $9,500 was invested in mutual fund shares.
Under the commission system, the adviser had a clear incentive to recommend funds that came with the biggest loads. In most cases, funds with sizable loads were actively managed.
The advisers had no incentive to sell funds that came without loads. In most cases, the no-load funds were designed to serve do-it-yourself investors who did not use advisers. Index funds from Vanguard and other companies typically came with little or no loads, so they were largely ignored by advisers.
Apple: A Great Company, For Now A Toxic Stock >>
In the 1990s, critics began to attack the use of loads. In the load system, advisers were rewarded for trading rapidly because each new purchase generated a commission. The critics said that the commission system caused advisers to focus on their own incomes -- not on what was best for the clients. Gradually many brokers came to agree. Instead of charging a commission for each transaction, more advisers began imposing flat annual fees that equaled 1% or so of a client's total portfolio.
As the flat-fee system spread, advisers began selling no-load funds, and loads disappeared. In the 1980s, the big majority of adviser-sold funds came with loads of up to 8.5%. But by 2006, 53% of funds sold had no loads, according to Strategic Insight. By 2011, 80% of funds came without loads.
In the world of flat annual fees, the incentives of advisers have changed. Now an adviser gets paid more as a client's portfolio grows. In this environment, advisers have an incentive to prefer index funds because they often come with low annual expense ratios. To appreciate the appeal of low fees, consider an adviser who recommends an active fund with an expense ratio of 1.18%, the average figure in Morningstar's large blend category. Expenses are directly subtracted from returns. So the fat annual expense ratio shrinks the size of the portfolio and reduces the compensation of advisers. The adviser has an incentive to recommend a fund like Vanguard 500 Index (VFINX), which tracks the S&P 500 and has a low expense ratio of 0.17%.
Apple's Crash: A Wall Street Tragedy >>
Many advisers still prefer active funds because they aim to outdo the benchmarks. But active funds can be risky for an adviser. If an active manager trails the benchmark, then a client can become angry and fire the adviser. Index funds pose no such risk because they always track their benchmarks.
Will load funds disappear entirely? Probably not. Some advisers continue to sell load funds. The advisers say that there are cases when load funds are the cheapest choice. Say you hold a load fund for 20 years. You pay a 5% load up front, and then there are no more fees. That could be cheaper than paying a flat 1% annual fee for two decades. The advisers have a point. For some clients it makes sense to take actively managed load funds. By selecting top load funds, clients can obtain sound results.
At the time of publication the author held no positions in any of the stocks mentioned.
This article is commentary by an independent contributor, separate from TheStreet's regular news coverage.
Stan Luxenberg is a freelance writer specializing in mutual funds and investing. He was executive editor of Individual Investor magazine.