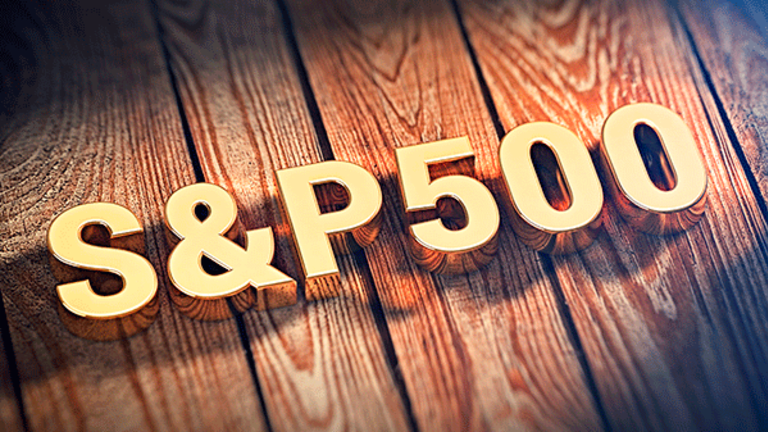 Index Funds Are a Bandwagon You May Want to Jump On
Investors are choosing passive over active investing by a huge margin for lower costs and a shot at better returns.
It's a rout.
Investors have accelerated their shift from active to passive mutual funds and ETFs since the beginning of the summer. Just last month, more than $200 billion in outflows left active funds, while nearly that much flowed into passive funds and ETFs.
It's not hard to see why. There has been a steady drumbeat of studies that have said investors can earn lower returns from active funds than passive ones. Some of the grimmest research came out last month, when Bloomberg reported that investors had only a one in ten chance of finding an actively managed large-cap domestic equity fund that beat the S&P 500 Index in the five years that ended on Aug. 31.
To be sure, it has been tough to find any good investments lately. And investors want to know what is causing the most fuss now. No surprise here though -- the most money flowed into two S&P 500 index funds and one total market index fund. Each one took a turn atop the receiving line for inflows over the past three months.
They are also the three largest funds, which are, in order: SPDR S&P 500 ETF (SPY) , Vanguard 500 Index Fund  (VFINX) (VFIAX) and Vanguard Total Stock Market Fund  (VTSMX) (VTSAX) . The funds had average annual returns over the past five years of 13.78%, 13.87% and 13.69%, respectively.
By comparison, all U.S. large-cap blend equity funds had, according to Morningstar, total average returns of 12.23% over the same period. That's the second-highest for all U.S. equity categories and the one most like the Big Three. (Large-cap growth funds earned the highest U.S. equity return at 12.44%.)
Going forward, it's easy to stick with the index funds, especially these ones, because of how cheap they are. They offer investors virtually the lowest expense ratios: 0.09%, 0.05% and 0.05% of assets, respectively. By comparison, the average expense ratio for an actively managed fund is 0.80%, while for the average index fund it is 0.20%.
The funds may be even better bargains down the road. Costs have been dropping faster for index funds than for active funds. They have fallen by half for index funds and by less than 20% for active funds over the past quarter-century.
Indeed, one of the greatest active investors of all time is planning to jump on the index bandwagon with both feet. Warren Buffett has said he will leave behind 90% of whatever money he hasn't already given away, not in
Berkshire Hathaway
(BRK.A)
(BRK.B)
shares, but the Vanguard S&P 500 fund that
ordinary investors are already buying up
so quickly. Ringing endorsements don't come any better than that.
This article is commentary by an independent contributor. At the time of publication, the author held a position in VFIAX