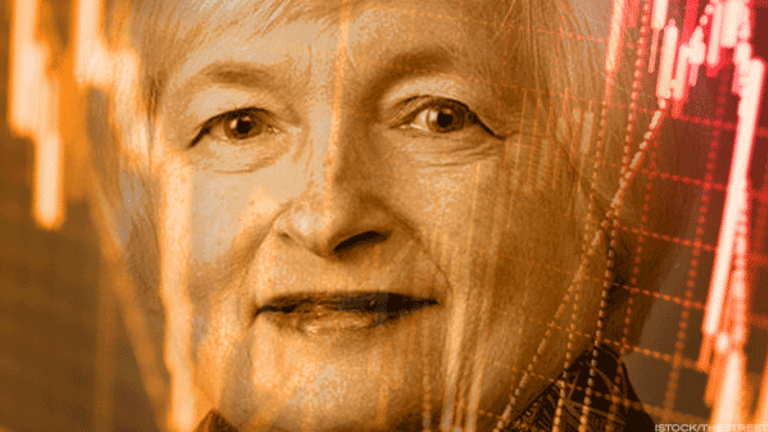 Trading Strategies: How Bond Investors Should Play Fed Rate Hikes
Here's what's likely to work if Yellen & Co. keep tightening policy.
The Federal Open Market Committee deftly managed to perform a "dovish hike" on March 15 by raising U.S. short-term interest rates but expressing such extreme caution that both the bond and stock markets rallied. Let's look at how fixed-income investors should play Federal Reserve policy from here.
The Market Needed the Fed's Message
I thought that Fed chair Janet Yellen's March 15 post-FOMC press conference was her best ever. She delivered a message of optimism on growth while still expressing restraint on raising rates.
This task was made more difficult by the fact that only a few weeks earlier, markets were pricing in less than a 50% chance of a March Fed hike. The volatility surrounding congressional rejection of President Trump's Obamacare also made the Fed's job even tougher.
While the FOMC won't release another policy statement until May 3 (and won't have a meeting with a press conference until June 14), there will be plenty of opportunities before then to hear from Fed members on their latest views. I believe that risk assets of all types will perform best if the Fed can combine optimism about the U.S. economy with patience on monetary-policy side.
Now, the past decade has taught us that the Fed is certainly patient when it comes to raising rates. What's far less clear is whether Fed members can maintain optimism about the U.S. economy and its potential for future growth.
Even their own data points are conflicted. For instance, the Atlanta Fed's GDPNow first-quarter GDP estimate has plunged to 1.2%, while the New York Fed's Nowcast prediction remains at almost 3%. Such dramatically different predictions don't make the Fed's job any easier.
On the fiscal-policy front, there are two schools of thought as well about Trump's failure to repeal Obamacare:
One side hopes that the defeat will allows Trump to move on to tax reform, which many investors believe will be easier to reach agreement on than health-care reform was.
Another side holds that the political damage and confusion caused the failed Obamacare repeal will delay or even derail tax reform. After all, a repeal would have saved Uncle Sam about $500 billion that Trump could have used for tax cuts.
And of course, all of this is occurring in a world where it isn't just the Fed that's cutting back on its accommodations. The European Central Bank is reducing the size of its monthly Quantitative Easing program, while the Bank of England has questioned its own purchase program going forward.
The People's Bank of China has likewise raised some key short-term rates in line with the Fed's decision. In fact, only Japan has maintained policy so far, but even that could change.
What to Invest In
In sum, central banks around the world are pulling back on monetary accommodation just as there's less clarity about the U.S. economy and what we can expect out of Washington for fiscal policy.
Markets certainly face an uphill battle, but here's what I recommend:
I continue to like leveraged loans as an asset class. I like their floating-rate aspect, which has benefited from Fed policy. I also like their senior-secured nature in what could be a difficult environment for risk assets.
I also still like the oil-and-gas MLP space. Trump and his entire administration seem likely to support MLPs, as they can create quick jobs, help with energy independence and serve as a direct assault on former President Obama's regulations.
I would continue to wait on the high-yield market, as the combination of recent losses, credit-spread risk and low U.S. Treasury yields remains too iffy for my comfort.
I think bank stocks have run their course. The yield curve hasn't helped so far, and is unlikely to do so in the foreseeable future given Yellen's message. I also think the market has already priced in too much in terms of any benefits that banks will see from Trump's call for greater deregulation. Additionally, fixed-income trading is likely to be weaker for the first and second quarters, as new-issue volumes have slowed and there's evidence of a trading slowdown.
I thought the 10-year U.S. Treasury yield was finally going to hit 2.63% and break even higher from there, but yields are roughly unchanged so far this month. For now, I remain cautious on longer-term yields on Treasuries, investment-grade bonds and municipal bonds.
Click the banner below to read all of our Trading Strategies columns for April or watch a replay of Jim Cramer's April 5 roundtable video with columnists Douglas Borthwick, Stephen Guilfoyle, Peter Tchir and David Yoe Williams:
(Editor's pick. This column originally April 5.)
Read Related Article: