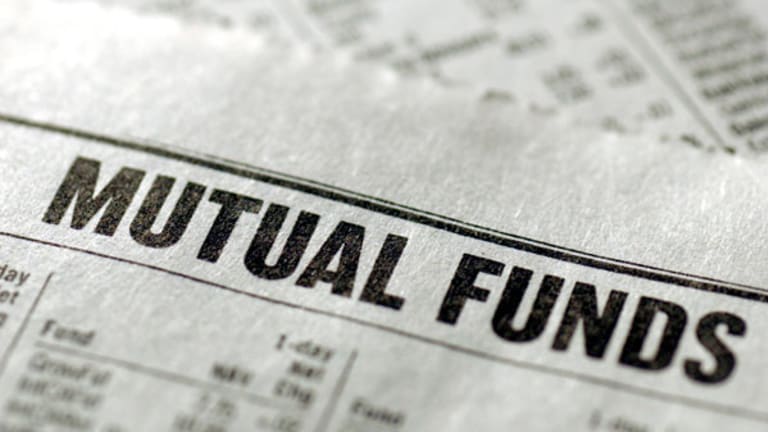 Stable Value Bond Funds Provide Smooth Sailing
In stable value mutual funds, insurance contracts help to prevent losses.
NEW YORK (
) -- Most bond mutual funds sank in June. For the month, intermediate-term bond mutual funds lost 2.1%, according to Morningstar.
Rising interest rates caused the red ink. When rates climb, bonds tend to decline.
But millions of fixed-income investors in 401(k) plans avoided the pain by holding stable value funds. These funds reported steady gains throughout the downturn. Although they are backed by bonds, stable value funds are resilient because of insurance contracts that protect principal.
Stable value funds hold more than $700 billion in assets, accounting for about 20% of all the assets in 401(k) plans. The funds aim to protect principal while outdoing money markets and roughly matching the returns of mutual funds that hold mixes of short and intermediate-term bonds.
During the 15 years ending in June, the Hueler Stable Value Pooled Fund index returned 4.5% annually, compared to 2.4% for money markets. The stable funds have proved particularly attractive because they are much less volatile than competing mutual funds.
"Stable value funds enable you to capture the performance of a bond portfolio and be protected on the downside," says Aruna Hobbs, managing director of
New York Life
, which manages $22 billion of stable value funds.
As yields on money markets have nearly vanished recently, stable funds have continued delivering decent results. While money markets have returned 0.09% annually during the past three years, stable funds have returned 2.50%. The funds currently yield about 2.0%.
Because the stable value funds are so reliable, many 401(k) savers think of them as bank certificates of deposit. But stable value funds are not guaranteed by Federal Deposit Insurance Corp. insurance. Some of the funds are offered by insurance companies. Such funds are backed by the general portfolios of insurance companies. Most stable value funds invest in portfolios of bonds. To guard principal, the fund managers purchase protection -- known as wrap coverage -- from insurance companies.
The insurance does present default risk. But so far, stable value funds have navigated up and down markets, surviving the turmoil of 2008. "The risk controls have worked, and stable value funds have never had a negative year," says Karl Tourville, managing partner of
Galliard Capital Management
, which manages $84 billion of stable value assets.
The stable value funds are found almost exclusively in 401(k) and other retirement plans.
Several companies tried to offer stable value mutual funds outside of retirement plans, but the efforts were abandoned. The problem was that mutual fund shareholders tend to make frequent withdrawals. That makes it difficult for wrap providers to manage their risks. In contrast, 401(k)s are easier to administer because investors tend to leave deposits alone for years.
To limit risk, stable value managers stick with high-quality securities.
Galliard keeps most of its assets in cash and AAA-rated securities with short maturities. Holdings include mortgage securities backed by government-chartered agencies such as
Fannie Mae
, which yield about 2%. To pick up some extra yield, the funds keep about 15% of assets in high-quality corporate bonds.
During most of the past decade, stable value funds had few problems avoiding losses. With interest rates declining, bond prices rose. Stable value funds achieved capital gains that could be passed on to shareholders in the form of higher yields. Now that interest rates are rising, the stable value portfolios are falling along with other bonds. Shareholders are shielded from bumpy performance because of the way that stable value funds calculate account values.
Under the accounting rules, mutual funds must report their asset values every day. If bonds drop, then the value of a shareholders' account immediately falls.
But stable value funds are permitted to amortize losses, spreading out the red ink over time.
Say interest rates rise. Although the value of the bonds drops, the income of the funds will increase gradually as portfolio managers invest in new securities with higher yields.
Over time, the extra income should compensate for the capital losses. So the funds are permitted to tell clients that the value of their balances increases every day. If stable value funds do run into problems, the insurance providers must step forward to make sure that no shareholder suffers a loss on a withdrawal.
Stable value companies say that they are equipped to avoid losses if interest rates continue rising, as many economists expect. When interest rates climbed in the past, stable value funds rewarded shareholders with steady gains. The funds argue that they will maintain their record for delivering reliable results.
At the time of publication, Luxenberg had no positions in securities mentioned.
This article is commentary by an independent contributor, separate from TheStreet's regular news coverage.
Stan Luxenberg is a freelance writer specializing in mutual funds and investing. He was executive editor of Individual Investor magazine.