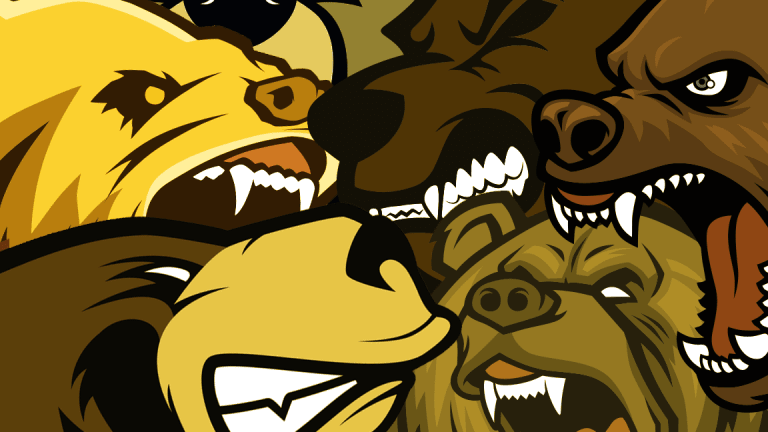 Rising Treasury Yields Could Spell Start of Decades-Long Bond Bear Market
Yields on 10-year U.S. Treasury notes have been on the rise since reaching a record low of 1.36% in July 2016. Last week they surged to 2.85%, the highest in three years, and triggering debate over whether bonds are entering a decades-long bear market.
Get ready for more pain as bond markets turn bearish. This could last a while.
The U.S. hasn't seen a bona fide bear market in bonds since last century, when yields on 10-year Treasury notes climbed for roughly three decades to 15.8% in 1981 from 2.35% in 1954.
What came afterward was a three-decade plus bull market in bonds, ultimately pushing 10-year Treasury yields down to a record low of 1.36% in July 2016. That ultimately lulled investors into complacency. But yields have been on the rise since then, surging this week to 2.85%, the highest in three years.
Elena Duggar, an economist at Moody's Investors Service, predicts 10-year Treasury yields will reach 3% later this year. And that trend could spell losses for holders of long-term bonds, since prices fall when yields climb.
Compounding the losses is that the trouble in bond markets has spilled over into stocks, where the Standard & Poor's 500 Index tumbled 3.9% this week. Higher yields make bonds incrementally more attractive compared with stocks, while also pushing up borrowing costs for publicly traded companies.
"There's perhaps a little bit of fear around the interest-rate markets continuing to rise," said Tony Bedikian, head of global markets for Citizens Bank, a part of Citizens Financial Group Inc. (CFG) - Get Free Report
There are multiple factors driving the new bearish trend.
The global economy is gaining momentum, stoking fears of inflation that could erode the future value of bond coupons, once adjusted for price changes. The U.S. Federal Reserve is raising overnight interest rates after cutting them close to zero in the aftermath of the 2008 financial crisis, pushing up short-term rates that serve as an anchor for longer-term yields. President Donald Trump's new tax-cut law is expected by most economists to widen the U.S. government's deficit, a development that would force the Treasury Department to sell more bonds to plug the financing gap, potentially inundating the market with new supply.
At the same time, yields on European bonds are rising, making U.S. securities look incrementally less attractive to foreign investors. And the Fed plans to shrink the size of its balance sheet by $400 billion this year, partly by letting Treasury bonds mature without buying more of them. The strategy eliminates a key source of buying that has helped to prop up the bond market over the past decade.
"Without the Fed buying up as many bonds to replace its maturing securities, the market will need to finance a larger proportion of the ever-increasing federal debt," Kathy Jones, a fixed-income strategist at Charles Schwab & Co. (SCHW) - Get Free Report , wrote last month in a report. "Because private investors tend to be more yield-sensitive than central banks, we expect yields will need to rise to attract buyers."
Recent news accounts that China, one of the biggest foreign holders of Treasuries, was mulling a reduction in its inventory of U.S. securities, has only added to the jitters. And it doesn't help that the U.S. government could run out of money to keep operating as early as next week, creating a remote, though real, chance of a debt default, S&P economists wrote Friday in a report.
The legendary bond investor Bill Gross, who now manages funds for Janus Henderson Group, wrote in a Jan. 8 tweet that a bear market in bonds was "confirmed," as five-year and 10-year Treasuries broke free from long-term trading trends.
The past week's selloff in the Treasury market was triggered partly by a Fed statement on Wednesday in which officials said they were increasingly confident that inflation is climbing. The affirmation offered a double-whammy to the bond market: Not only would long-term bondholders see the value of their coupons eroded by inflation, but the Fed would also presumably raise interest rates to cool the economy and keep price increases from spiraling out of control. In turn, that put additional downward pressure on Treasury prices.
Then on Friday, a Labor Department report showed that U.S. economic growth appears to finally be translating to higher wages. Bond investors were spooked further due to the prospect of a revival of a previously-dormant inflationary force.
"The run-up in bond yields is consistent with the economic data and prospects of both higher inflation and higher interest rates," Greg McBride, chief financial analyst at Bankrate.com, said in an e-mail.
According to Schwab's Jones, bonds have experienced at least four miniature bear markets over the past three decades -- defined as periods when 10-year Treasury yields rose by at least 1 percentage point or 25% from starting levels - in the early 1990s, late '90s, mid-2000s, early 2000s. But those were all within the broader context of a long-term bull market in Treasuries, during which yields ultimately kept grinding lower.
The latest updraft is now almost two years old. But bond investors don't appear ready for a full-blown, decades-long bear market. And, based on the past week's action in equity markets, stock investors might not be, either.
"Markets appear complacent," Jones wrote in December, recommending that investors not buy Treasury bonds with maturities more than seven years out. "Fixed-income markets aren't priced for higher inflation or volatility."
Subscribe on Youtube for extended interviews, Cramer Replays, feature content, and more!
Is a bigger market pullback coming? TheStreet's CEO David Callaway and Sr. Markets editor Greg Morcroft discuss.
Inside Friday's Jaw-Dropping Market Selloff