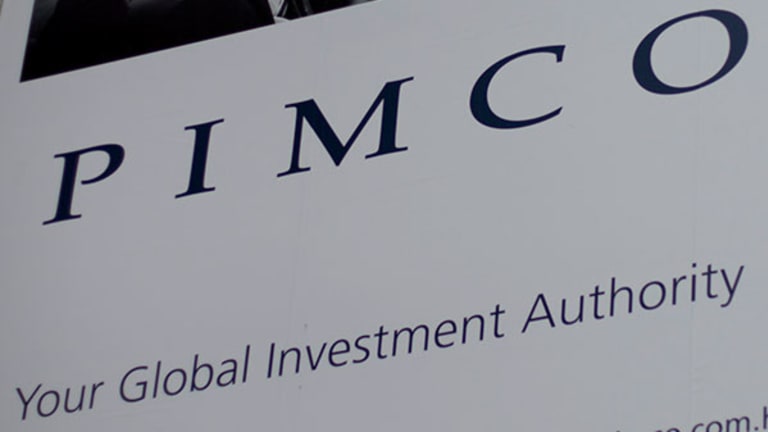 Pimco Closes 'Laddered' Bond ETF
There's only one other such fund, leaving room for more.
NEW YORK (TheStreet) -- Pacific Management Investment Co. -- a dominant name in the world of bond funds -- will close the PIMCO Broad US Treasury Exchange Traded Fund (TRSY) on March 14, according to ETF.com.
The fund has just over $8 million in assets, which is very small and which likely makes it unprofitable.
It has an effective duration of just over seven years in between the five-year effective duration of the iShares Core Total Bond Market ETF (AGG) and the 16-year effective duration of iShares 20+ Year Treasury Bond ETF (TLT) . TRSY's price swings have been between AGG and TLT. Effective duration is an estimate of how much a bond's price will change based on every 1% change in its yield and on other factors.
TRSY's 0.15% expense ratio is cheap for a fund that has a strategy -- in this case, a bond ladder.
The failure of TRSY may boil down to bad marketing. The fund constructs a bond ladder with two-. three-, five-, seven-, 10- and 30-year Treasuries. A bond ladder diversifies a portfolio for maturity which can reduce interest rate risk because it owns maturities across the entire yield curve. Offering the strategy under the hood of an exchange-traded fund for such a low expense ratio is a time saver for many investors.
"Broad US Treasury Index" in the name of the fund doesn't adequately convey the underlying ladder strategy. Based on the name, an investor might think it's just another one of the other 46 Treasury funds instead of one of only two laddered portfolios
The PowerShares 1-30 Year Laddered Treasury Portfolio (PLW) has a three-year head start and has $144 million in assets. It's more expensive than TRSY with a 0.25% expense ratio. Although not a blockbuster in terms of asset level, PLW shows there is a market for laddered portfolios under the hood of an ETF.
Of the 1,568 ETFs in existence, only 266 are fixed-income funds, which means there is a long way to go, not so much in catching up to equities, but in terms of how the sector will evolve.
There is room for more than one fund that pursues a ladder strategy, and it is reasonable to wonder whether a smaller fund company -- Pimco has $2 trillion in assets -- would have given the fund more time and perhaps a more suitable name.
At the time of publication, the author held no positions in any of the funds mentioned.
This article represents the opinion of a contributor and not necessarily that of TheStreet or its editorial staff.
At the time of publication the author held no positions in any of the stocks mentioned
.