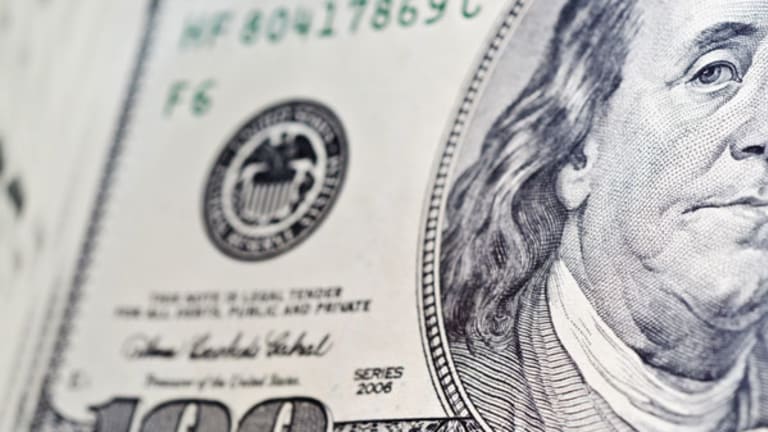 Investors Shouldn't Panic Over Their Bond Investments When Rates Rise
Collin Martin of the Schwab Center for Financial Research explains why investors should look at municipal bonds and avoid high-risk, high-yield assets.
NEW YORK ( TheStreet) -- Despite economists continually calling for the 10-year Treasury yield to rise in anticipation of the eventual rate hike from the Federal Reserve, bond yields continue to drift lower. Over the past year, 10-year yields have dropped from 2.8% down to a recent low of 1.64%. Currently trading at 1.99%, the move isn't what many would had expected. 
While bond yields might head slightly higher following the Fed's decision to raise rates, intermediate and long-term bond yields are more effected by expected growth and inflation, explains Collin Martin, director of fixed income strategy at the Schwab Center for Financial Research. 
Long-term yields remain low, as economists don't expect a large uptick in inflation and continue to lower their growth estimates. It also doesn't help that demand for U.S. Treasury bonds from foreign investors continues to keep bond yields at a low level, he reasoned. 
Because of these factors, investors shouldn't stress about their fixed-income holdings when the Fed eventually does raise rates. To take advantage of the eventual rate hike, investors should consider putting part of their fixed-income allocation in short-term bond funds or investment-grade floating rate bonds, he added.

iShares 20+ Year Treasury Bond ETF TLT data by YCharts
Martin also likes municipal bonds. Aside from the potential tax benefits, these bonds are trading near their historical average when it comes to yield, making them attractive fixed-income assets. 
As for what to avoid, Martin says investors should make an effort to not chase after high yield investments. 
Fixed-income investments are commonly used to create income, preserve capital and diversify one's portfolio. By choosing high-risk, high-yield assets -- which tend to track stocks more closely than bonds -- many investors lose the advantage of that diversification. They also tend to take on more risk than they're aware of, he concluded.
This article is commentary by an independent contributor. At the time of publication, the author held no positions in the stocks mentioned.