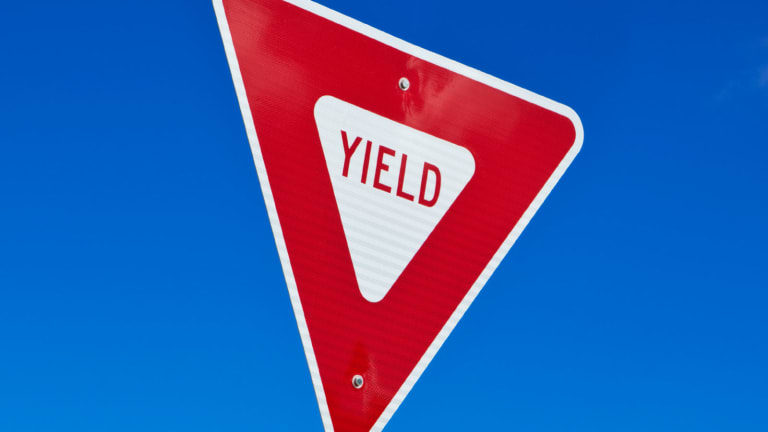 How to Invest in Bonds as Interest Rates Rise
What happens to bonds when interest rates go up? And what strategy should bond investors adopt as the Federal Reserve raises rates?
Editors' Pick: Originally Published Monday, Dec. 14
Bond investors haven't had to worry about higher interest rates for nearly a decade. But now that the Federal Reservehas raised rates, it's worth exploring what you should do about it.
Keep in mind that the Fed's first rate hike doesn't really change much. Rates are still at historic lows. It all depends on how much the central bank raises rates in the coming months. So you don't have to rush to do anything.
An increase of 0.25 percentage point on Wednesday didn't result in big swings in bond values. And the Fed reiterated that the pace of future increases will be slow.
Still, higher rates lessen the value of the bonds you currently own. That's because newly issued bonds under those higher rates will pay out more than older ones. So the price of your older bonds falls as a result.
But not every bond in your portfolio is the same. Bonds are designed to pay investors in proportion to the risk they take. The lower the risk, the lower the interest paid. But higher-risk, higher-paying bonds -- which many investors have embraced in recent years to get more yield -- stand to lose money, at least in the short term.
For investors who hold bonds primarily for the income they generate, the drop in prices doesn't matter as much. That's because if you hold a bond until maturity, you never have to sell it and take a loss.
Other Rising Rates Stories
But it's a different story if you hold bonds through a mutual fund, as most investors do. The value of the fund declines with any interest rate hike because the fund becomes less attractive to investors.
The drop in value is closely linked with the term of the bonds, known as duration. Those durations are usually indicated as short term, intermediate term, or long term. In theory, short-term bonds will drop the least in value, and long-term bonds will drop the most when rates continue to go up.
So what should investors do?
Larry Swedroe, author of The Only Guide to a Winning Bond Strategy You'll Ever Need, urges investors not to make big moves without making a plan first.
"Inaction is almost always better" than making a sudden shift in strategy in a panic, he said.
"The most anticipated event of any we can think of is that the Fed is going to raise interest rates on Dec. 16," Swedroe said on Dec. 11, just before the rate hike. "The market must already have that information incorporated into the current price" of bonds (and stocks too, for that matter).
Don't try to outsmart the market, said Swedroe, who also is director of research for the BAM Alliance of financial advisers.
Investors "stretching for yield" can make "very bad errors," Swedroe said, including investing in real estate investment trusts, dividend-paying stocks, emerging-market bonds, and other securities that are much more risky than bonds.
If the economy falters and investors flee those asset classes and move to high-quality investments, investors in riskier assets "get crushed, just when you need the safety the most," said Swedroe.
Swedroe suggests three possible strategies for investors looking for yield in this market.
Stick to the middle. For bonds, the "sweet spot" for balancing risk and reward is via intermediate-term bonds with about a 5-year duration, Swedroe said. Investors there can get "most of the term premium without the longer-term inflation risk." Consider any low-cost, intermediate-term, high-quality bond fund, he said. That could include the Vanguard Intermediate-Term Bond ETF or the Fidelity Spartan U.S. Bond Index Fund -- there are many such funds available.
Move to CDs. Investors who really want yield but can't stomach the market fluctuation of bond funds should look at certificates of deposit, "where you can have much higher yields" than bonds but with very low risk and no mutual fund fees, Swedroe noted. For example, 5-year CDs can pay up to 2.45% in annual percentage yield, while 5-year U.S. Treasury securities pay a yield of a mere 1.56%. Swedroe said CDs are most useful for investors with IRAs, who can choose where they hold their assets.
Embrace the wisdom of the markets. This is the most Zen option. Swedroe said investors should take a page out of Warren Buffett's book, ignore market forecasts, and simply develop a financial plan. Find the best way to implement the plan -- with simplicity and low costs. "Stop worrying and stick with your plan," he said. Forever.
If investors really do want to rely on the consensus judgment of the markets, they should consider the world's largest bond fund, the Vanguard Total Bond Market Index (VBMFX) - Get Vanguard Total Bd Mkt Index Inv Report (VBTLX) - Get Vanguard Total Bd Mkt Index Adm Report (BND) - Get Vanguard Total Bond Market ETF Report . (In April, Vanguard's fund surpassed Pacific Investment Management'sPimco Total Return Fund (PTTAX) - Get PIMCO Total Return A Report , which had been the largest bond fund for decades.)
Vanguard's Total Bond index fund is totally market weighted, with no active calls about which types of bonds will outperform and which will not. The investor class charges a 0.2% fee annually, and the ETF class charges 0.07%. The fund's SEC yield is 2.27% and its average duration is 5.8 years (in the "sweet spot"), and its pretax return for the past 12 months as of Sept. 30 has been 2.64%. It's hard to get cheaper or simpler. Higher rates may decrease the value of the bonds in the fund in the short term, but those rates will also pay more back in interest over time.
Investors can also buy Treasury bonds directly from the government via Treasury Direct -- and pay no fees. The bonds available there are high-quality and simple to buy. There are some caveats: EE and E savings bonds must be held for at least one year, and you'll pay a penalty of three months' interest if you sell them within five years of buying them; they earn interest for 30 years. Other Treasury notes and bonds can be bought directly through Treasury Direct, but if you want to sell them before their term is up, you'll need to move them to a broker for sale. You can also buy resold Treasury securities at auction on Treasury Direct.
And investors should also maintain perspective, according to Vanguard.
"Many people look at bonds independently from their stocks," Fran Kinniry, of Vanguard's Investment Strategy Group, said in a statement. "But it's more beneficial to think, 'How do my bonds complement my stocks and fit into my whole investment picture?' You really want to put the two types of investments together and see how they interact as a whole. Ask yourself: 'What's my risk level for all my holdings? Does it align with my risk comfort if there's a downturn?' If you answer no, make the appropriate adjustments."
In other words, investors should hold bonds to manage volatility, to provide consistency in a portfolio, and to earn a reasonable return. Using bonds for speculation or to take more risk makes an entire portfolio more volatile.
So investors may want to stick to plain-vanilla bonds. If they plan to hold a bond fund to its average duration, which is listed on the prospectus, they will likely come out ahead even after an interest rate hike -- being paid more in interest than they have lost to reduced principal (or the face value of the bonds).
Investors hold bonds for safety -- or at least they should. If you have too much money tied up in junk bonds or in long-term bonds, be prepared for swings in the value of the principal. If you can wait out the duration of the bonds, you will likely be OK. If you can't stomach big swings, face that about yourself and move to shorter duration bonds or CDs. They could pay less, but they should also fluctuate less in value.
Fixed-income investing is about reducing risk and receiving a predictable payment on schedule. Remember that the bonds will keep paying the same even if their face value has dropped.
Now's the time when bond investors should verify that they have enough -- not too much, not too little -- in bonds, then sit back and collect the interest.