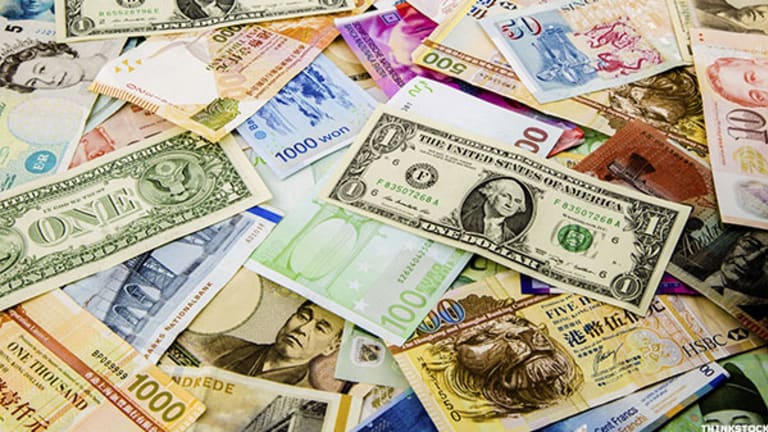 How Global Bonds Can Help Protect Your Portfolio From a Recession
Investors should consider buying bonds or bond funds for safety as the odds of a global recession increase.
The odds of a global recession are going up, and the evidence can be clearly seen in the Chinese economy, said Raman Srivastava, managing director of global fixed income at Standish Mellon Asset Management.
"There will be more ripple effects from the drop in commodity prices across many emerging markets," said Srivastava. "And in the past, the Chinese policy response has been stimulative with a focus on infrastructure spending, but now it's more mixed with the depreciation of currencies. And that's a headwind to the rest of the region instead of a pure stimulus effect."
Srivastava co-manages the $2.1 billion Dreyfus/Standish Global Fixed Income Fund (SDGIX) - Get BNY Mellon Global Fixed Inc I Report , which is up 76 basis points so far in 2016, according to fund tracker Morningstar. The fund has returned an average of 2.8% annually over the past three years, outpacing 93% of its peers in Morningstar's world bond fund category. He said the fund hedges out the currency risk in order to maintain stability.
Standish is a wholly owned investment boutique of BNY Mellon Investment Management, and is a leading fixed-income and credit specialist with $156.5 billion in assets under management.
Srivastava said he is picking his spots when it comes to buying European bonds, but in general he is positive because ECB president Mario Draghi is putting a "nice wind at your back" with his quantitative easing program. Srivastava said he is finding opportunities in Italy, where the government is "more stable and you get a yield advantage."
He said he is cautious on emerging market bonds because of the collapse in commodity prices, but is still finding opportunities in places like Morocco, which he said is stable and benefiting from lower oil prices.
"In this uncertain world, given the headwinds on growth, there is an allocation in an investor's portfolio that should be in safe bonds, and it should be global," said Srivastava.